Best FAST loans for small business, January 2020
Can you get instant approval on an unsecured business loan?
YES, you can get very fast, (a few minutes) conditional approval on many loans now available in Australia for small business operators.
Can you get same day funding of an unsecured business loan?
YES you can get approved and get an unsecured business loan deposited into your account on the very same business day or within about 24 hours if you have all the ID and financial documents ready to go. Applying to a lender who already knows you, because you have an existing account or previous loan, will also speed up the process of applying for a business loan
The best loan for you may not be the best for someone else. You need to match the loan rate, rules, conditions and terms to your own needs. You may prefer the personal service of a traditional bank or the speed and cheap rates of an online lender.
This article contains five top UNSECURED fast approval business loans now available in Australia for small business owners.
Five top fast-approval business loans in January 2020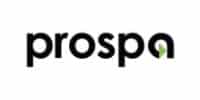 Prospa's Small Business Loans range from $5,000 to $300,000 with fixed repayments over 3 to 24 months, tailored to your cash flow. The application process takes 10 minutes "with minimal paperwork" and funding possible within 24 hours, says Prospa. More complete business financials are necessary for amounts over $150,000. Rates are variable and set according to the risk of the business and borrower.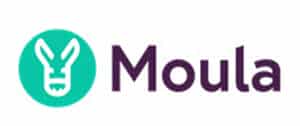 Moula's unsecured business loan rates for minimum loan amounts from $5,000 are set according tot eh borrower.
Moula specialises in unsecured lending to small business. To make an application, Moula says all that is required is:
an active business registration number,
six months history of being in business and
a minimum of $5,000 in monthly sales.
Lumi has small business loans with same day funding (terms and conditions apply) on loan amounts from $5,000 to to $200,000 with 3 – 18 month terms. Rates are personalised to the borrower and the application fee is 2.5% of the loan.
Get Capital's Everyday Business Loans and working capital finance has a minimum loan amount of $10,000. Get Capital boasts a convenient online application process and approval of your application within 24 hours. There is no application fee and rates set to the profile of the borrower and business.
Business Fuel's Fast Flexible Business loans range from $10,000 to $200,000. Business Fuel offers same day funding and can lend up to 100% of your average monthly sales. Rates on application.
You can compare these business loans with other unsecured loans for small business at InfoChoice.
You can also compare business lenders as well as business credit cards for business and bank accounts for business at InfoChoice.
The products compared in this article are chosen from a range of offers available to us and are not representative of all the products available in the market and influenced by a range of factors including interest rates, product costs and commercial and sponsorship arrangements
InfoChoice compares financial products from 145 banks, credit unions and other financial institutions in Australia. InfoChoice does not compare every product in the market. Some institutions may have a commercial partnership with InfoChoice. Rates are provided by partners and taken from financial institutions websites. We believe all information to be accurate on the date published. InfoChoice strives to update and keep information as accurate as possible.
The information contained on this web site is general in nature and does not take into account your personal situation. Do not interpret the listing order as an endorsement or recommendation from us. You should consider whether the information is appropriate to your needs, and where appropriate, seek professional advice from a financial adviser. If you or someone you know is in financial stress, contact the National Debt Helpline on 1800 007 007.