Fixed rate vs Variable rate – Is it better to have a fixed or variable home loan?
Which is better for you – a fixed rate home loan or variable rate? How and why do borrowers choose between the two types of home loan?
There are definite advantages and disadvantages to both types of mortgage, so it's important to understand their features before deciding which way to go.
Let's compare variable rate home loans with fixed rate home loans.
With variable rate home loans, the rates can go up and down in line with the cash rate. Variable loans may also offer the borrower more flexibility in terms of payments, as well as lower rates in most cases.
With a flexible rate loan, you'll;
probably have access to a redraw facility
be more able to refinance or use an offset account
you'll also have to keep watch on the cash rate during the entire term and be ready to switch if your payments get too high
may have lower establishment and maintenance fees, and
may have more flexibility to pay your mortgage off sooner.
Fixed rate home loans offer the security of no changes in repayments for one to five years, although some borrowers might watch enviously as the cash rate falls! On the other hand, they don't need to worry about their monthly payments increasing.
These deals tend to have slightly higher interest rates and sometimes may not be as flexible with early repayments and overpayments.
If you choose a fixed rate home loan, you'll:
be able to plan at least one year ahead as you know your payments won't change
be able to just forget about the cash rate until the term is nearly up
be less able to make overpayments without penalties.
Choosing the right deal for you
Choosing between fixed rate and variable rate home loans can be tricky even when you do understand the differences. It's all about striking a balance between the flexibility and (often) lower rates and the long–term certainty and planning.
Having said all this, you don't always need all these features. If you're looking for owner occupier loans because you're planning to move into your forever home, then you might want to pay your mortgage off a few years earlier. On the other hand, if you're looking for investor loans for a buy–to–let venture then you may want more predictability so you know what your profits will be.
Many flexible loans have lower rates, but if you want to clear a minimum amount of profit from your rental property then a fixed rate gives you more certainty, so may be worth paying a slightly higher but constant rate.
What you want from a mortgage?
1. I need predictable, stable monthly payments
In this scenario, you might like to compare fixed rate loans. You should spend some time on a comparison website so that you get a loan with an attractive interest rate.

The UBank Fixed Rate Loan is an owner occupier principal and interest (P&I) loan that offers a 2.69 per cent pa (comparison rate 3.19 per cent pa) interest rate for three years, for example.
2. I want a low rate and I'm not afraid to chase it
If you're a keen bargain hunter and you don't mind searching and switching to maintain comfortable monthly repayments then you should look at variable loans.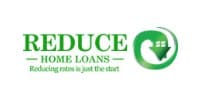 Variable rate loans can have more competitive rates than fixed loans and if you're agile and don't mind refinancing regularly, then you could surf some great deals over the years.
Reduce Home Loans offers a variable P&I mortgage at 2.69 per cent (comparison rate 2.70 per cent pa) for owner occupiers and there's no exit fee so refinancing is easy when the time comes.
3. I want to be mortgage–free as soon as possible
If you want to pay off your mortgage as soon as possible, then you might want to look for a lower interest rate and also a deal that allows you to make extra repayments.

This will probably mean a variable rate, but it's also worth looking for a fixed rate loan that allows you to make overpayments without penalising you too much.
Suncorp Bank's Special Offer Back to Basics Owner Occupied >$150K 90% LVR Principal and Interest home loan has no application fee and no ongoing fees. The current headline advertised rate of 3.03 per cent pa (comparison rate 3.04 per cent pa) is discounted  1.62 percentage points from the standard rate currently 4.65 per cent pa.
4. There's also a third way – the split mortgage
You might like the idea of a fixed rate just as much as you do a variable rate, so the good news is that you can actually have the best of both worlds by taking out a split rate home loan.
A split rate mortgage is a deal in which you divide your loan amount into two (or sometimes more) portions. One portion is locked into a fixed rate loan and the other into a variable rate loan.
This sort of arrangement gives you the best of both worlds. If you have, for example, a $300,000 loan, you could place $200,000 into a fixed deal for the certainty and $100,000 into a variable loan.
The variable portion of the loan is the part that you can make overpayments on and maybe use as a redraw facility. You'll also benefit from rate drops, but not feel rate rises too much.
Compare home loans at InfoChoice including fixed and variable home loans. Use our split loan calculator to see how much you could potentially save.
The information contained on this web site is general in nature and does not take into account your personal situation. You should consider whether the information is appropriate to your needs, and where appropriate, seek professional advice from a financial adviser. If you or someone you know is in financial stress, contact the National Debt Helpline on 1800 007 007.
Notes:
Rates are headline rates at the time of publishing, not comparison rates, fees not included.
Rates based on owner-occupier, variable rate, principal and interest 25-year, $300,000 loan amount with a package.
Comparison rate is based on a secured loan of $150,000 over the term of 25 years.
WARNING: These comparison rates apply only to the example or examples given. Different amounts and terms will result in different comparison rates. Costs such as redraw fees or early repayment fees, and costs savings such as fee waivers, are not included in the comparison rate but may influence the cost of the loan