Same day personal loans
Which loans can you get approved for today? There are plenty of unsecured personal loans you can apply for and possibly get approved for and receive the funds in your account today. But first make sure you are comparing loans from responsible lenders.
Personal loans vs payday loans
You might think of same–day loans as being disreputable or dodgy in some way, but they're firmly out of the pawn shop and loan shark territory these days.
In fact, several well–respected smaller and alternative lenders offer same day loans, as well as the Big Four Aussie banks which offer some of the quickest, fast approval personal loans in Australia.
Which loans can I get today?
Lenders offer different types of same–day loans, so understanding which provider offers which loan and what each loan type is most suitable for helps you to compare the market offering.
Some good examples of fast personal loans and same–day loan providers now listed on InfoChoice are: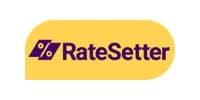 RateSetter offer low rate personal loans from $2,001 to $45,000 for terms from 6 months to 5 years.
RateSetter personal loan rates currently start at 6.79 per cent pa (comparison rate 8.46 per cent pa).
RateSetter offers personalised rates in about 1 minute, without affecting your credit score. The application process is fast and online. There are no exit fees or early repayment penalties and RateSetter promises that funds can be available in as little as 24 hours.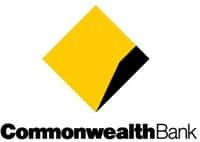 CommBank can accept same–day loan applications from existing and new customers, as long as you apply before 12.00pm Monday to Friday. Loans are generally between $4,000 and $50,000 with repayment terms of one to seven years.
Commonwealth Bank personal loan rates for variable rate personal loans start at 11.99 per cent pa (comparison rate 14.77 per cent pa).
Commonwealth Bank personal loan rates for fixed personal loans start at 13.9 per cent pa (comparison rate up to 16.03 per cent pa).
NAB can also offer same–day loans as long as you've been a customer for at least six months. Amounts range from $5,000 to $55,000 and you must apply before 2.00pm to receive same–day funding.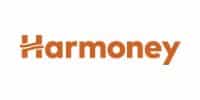 monHarmoney has unsecured personal loan rates starting at 6.99 per cent pa (comparison rate 7.69 per cent pa). Harmoney offer funding of personal loans that have been fully approved within 24 hours.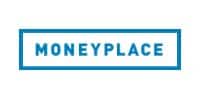 Moneyplace are a new, personal loans marketplace that offers loans with no monthly fees or early repayment fees. Rates are based on personal credit scores.
Right now, Moneyplace unsecured personal loan rates starting from 7.65% pa (comaprison rate also 7.65% pa) for borrowers with excellent credit. Omeplace lets you check your credit score within about two minutes.
While Moneyplace offers fast loan approval, loan funding is within 2-3 days.
How fast you get approved and your loan gets funded may depend on your particular circumstances and which bank handles your bank account. You can compare these personal loans with other personal loan rates in Australia at InfoChoice.
The products compared in this article are chosen from a range of offers available to us and are not representative of all the products available in the market and influenced by a range of factors including interest rates, product costs and commercial and sponsorship arrangements
InfoChoice compares financial products from 145 banks, credit unions and other financial institutions in Australia. InfoChoice does not compare every product in the market. Some institutions may have a commercial partnership with InfoChoice. Rates are provided by partners and taken from financial institutions websites. We believe all information to be accurate on the date published. InfoChoice strives to update and keep information as accurate as possible.
The information contained on this web site is general in nature and does not take into account your personal situation. Do not interpret the listing order as an endorsement or recommendation from us. You should consider whether the information is appropriate to your needs, and where appropriate, seek professional advice from a financial adviser. If you or someone you know is in financial stress, contact the National Debt Helpline on 1800 007 007.