The Skinny on Listings
Investor listing activity is much closer to the decade average than with owner occupiers.
Inner-city areas in many Australian capitals are tracking above the decade average for investor listing activity.
CoreLogic says interest rate pressure could be driving sales, though distressed listing activity remains incredibly low.
Property investment lobbies point to a decline in investment activity in the ATO data, which they say is because of restrictions placed on investors such as rent caps and other reforms.
They say dwindling investment activity could cause the rental crisis to get worse.
Rate rises are yet to cause a notable uptick in distressed property listings, according to data from SQM Research, with 5,572 distressed listings in May, down 3.1% nationally from a year ago.
However CoreLogic research released on Thursday said much of the recent listing activity has been from investors.
It showed listings activity broadly was 20% below the decade monthly average, but listings from investors are down only 2.9% from the decade monthly average.
In Sydney, Melbourne and Perth, listing activity from investors in May was higher than the previous decade average.
It's most pronounced in inner-city Sydney, where the decade average is 38% of new listings coming on the market, while in May 2023 it was 57% of all new listings.
ABS lending data also showes less than $7 billion in investor loans were taken out in April, down from nearly $12 billion at the peak in March 2022.
In numbers terms this was around 12,500 versus nearly 22,000.
CoreLogic head of research Eliza Owen said there's no clear singular reason as to why, but rate rises are playing their part.
"Based on average interest rates for investors, we estimate mortgage costs on a $500,000 loan will have increased $860 per month, to $3,213," Ms Owen said.
"While rents have risen at a record pace over the past few years, they generally have not risen as much as mortgage costs on a new loan. If the interest burden is becoming too high amid an already high inflationary environment, investors may be looking to offload their investment."
Good news for first home buyers?
Ms Owen reminded potential first home buyers who are licking their lips about long leases and existing tenants.
"It's entirely possible the increase in investment listings may lead to owner occupiers purchasing homes that were previously investment properties," she said.
"This in itself presents some challenges for owner occupiers, who may be dissuaded from purchasing a former investment property because of long lease terms, or the perception that such a property hasn't been as well maintained.
"But under the circumstances, when there's a lack of supply, buyers may have little option as investment properties represent a greater share of available listings."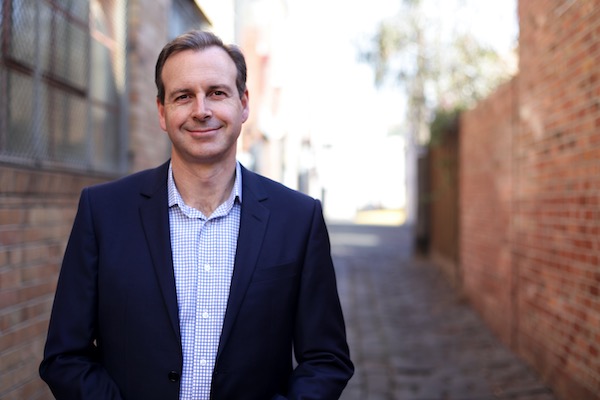 PICA's Ben Kingsley said rental restrictions only serve to deter investors, who supply more than 9-in-10 rentals in Australia. Image supplied.
Investors packing up and shipping out
Joint analysis of tax office data from the Property Investment Professionals of Australia (PIPA) and the Property Investors Council of Australia (PICA) shows those recording rental property incomes has fallen 55% over the past five years nationwide.
In the five years to 2015-16 the increase in investors was a net 66,000 per year, but in the five years to 2020-21 it was 29,600.
The financial year of 2019-20 recorded a net drop of 333.
PIPA chair Nicola McDougall said the increased restrictions on investors - lending, rent caps, property taxes - aren't worth it for many.
"PIPA has been warning for nearly a decade about the negative impacts of market intervention on rental markets, starting with the APRA lending restrictions that came into effect in 2015, and now a variety of rent caps or controls," Ms McDougall said.
"The ATO stats don't lie, investors have already deserted markets around the nation – and especially in Victoria and Queensland – because they no longer have control of their assets."
Data from moving platform Muval shows moving quote enquiries were most pronounced for Melbourne, with 25% of all inbound enquiries in May.
Melbourneites are also less likely to move out, accounting for 26% of outbound metro enquiries, which is the lowest point since February 2020.
With migration numbers picking up, PICA chair Ben Kingsley (pictured above) said this could exacerbate Melbourne's rental crisis.
"The government is sounding a very clear message to mum and dad property investors, telling them your money is not required in Victoria, even though it has one of the lowest rental vacancy rates in the country,
SQM Research data has Melbourne's vacancy rate pegged at 1.2% in May, down from 2.2% in May 2022.
In terms of listings, this is 6,430 compared to 11,370 last year.
Propertyology research director Simon Pressley, and Capital Buyers Agency's Claire Corby said similar is also being seen in the ACT, especially due to rent caps.
"Activity from property investors has eased right off in Canberra over the last 12 or so months," Mr Pressley told InfoChoice Group.
"Landlords are fed up with the persistent rental legislation that has already eroded fundamental asset ownership controls, along with the lunatic limitations placed on income-earning capacity."
SQM Research data shows vacancy rates have trickled back up above 2% in the capital, and the group's managing director Louis Christopher has declared the rental crisis over.
In Canberra there were 1,215 rentals available in May, or 2% of the market - up from 514 or 0.9% in May 2022.
Asking rents are up a comparatively meagre 0.2% in Canberra over the past 12 months, compared to the likes of Sydney (+22.8%); Melbourne (+21%); and Brisbane (+15.5%).
Ms Corby pointed to some reasons other than rent caps as to why the rental market is softer for investors in ACT.
"The timing of the May budget and a cautious approach to expanding Canberra's workforce has seen a trickle of new arrivals into the ACT in recent months," she told InfoChoice Group.
"Coupled with the introduction of yet another layer of compliance for landlords with the minimum standards and insulation legislation, the current environment is not conducive to enticing new investment."