Who are we?
InfoChoice is one of Australia's leading comparison websites for retail banking and personal finance products. We've been helping Aussies find great offers on everything from credit cards and home loans to savings and personal loans and more for over 25 years.
We make it easy to compare:
Home loans
Personal loans (including car loans)
Credit cards
Savings accounts
Term deposits
Transaction accounts
Business banking products
Online broking and margin loans
What we do
Our mission is to help consumers make an informed purchasing decision. Our dedicated team have spent a lot of time creating a destination that is simple and clear, with the aim of helping you find all of the information you need on retail banking and financial products in one location.
InfoChoice is also a trusted partner for numerous Australian financial institutions to provide calculators and to generate key facts sheets (KFS). We also work with many of the leading banks' product managers to source banking data and rate information.
How we do it
Our goal is to help you make an informed purchasing decision by bringing together a comprehensive list of financial products. At InfoChoice, we strive to be:
Comprehensive. We compare more than 2000 individual products from more than 145 providers within Australia to offer you the best value.
Informative. We know how important it is for you to crunch the numbers before buying. Our calculators help you understand the cost of different products over the long term and show you the potential savings.
How it works
Here at InfoChoice, we give you the power to research and compare in order to find the right products for your lifestyle and budget.
Using the handy tools on our website, you can:
Calculate. We can help you work out.
Loan repayments. How much will your monthly payments be?
Stamp duty cost. What is your stamp duty obligation?
Borrowing power. How much can you afford?
Where you can afford to buy a home. Which postcodes are best for your budget?
How much you can save. Which products are easiest on your wallet?
Credit card savings. How much can you save by paying off more than the minimum?
Find. Quickly and easily locate the products that are most relevant to you.
Compare. Do a side-by-side product comparison, including fees, rates, features and premiums.
Buy. Once you've found the right product for your needs, simply click to buy. It's that easy.
Always free for you
At InfoChoice, there is never a charge for our services. We provide our information to you without the need for membership or subscription fees. Always have and always will.
Why not get started today?
If you're in the market for a new loan, deposit account, credit card, utility or insurance provider, why not use our service to compare products and find one that provides the best value for your needs? You may find some special deals in the process that could help you save even more! Any advice provided on this website is of a general nature and does not take into account your objectives, financial situation or needs. You need to consider the appropriateness of any information or general advice we give you, having regard to your personal situation, before acting on our advice or purchasing any product.
Meet the team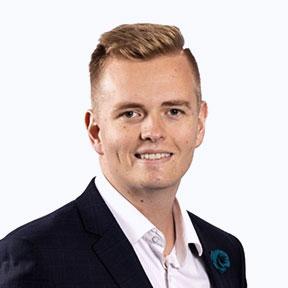 Editor and Financial Analyst
Harrison is a Financial Analyst and Editor at InfoChoice. Prior to joining the InfoChoice Group in January 2020, he worked for some of Australia's largest comparison sites and media organisations.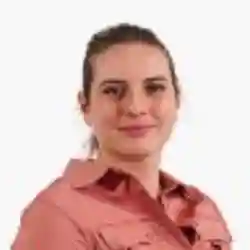 Finance Journalist
Brooke Cooper joined the InfoChoice Group in 2023. She previously wrote for the Motley Fool, covering topics such as share prices, companies, and IPOs. With interests in everyday finance and wealth, Brooke is passionate about educating Aussies - especially young adults - on all things money.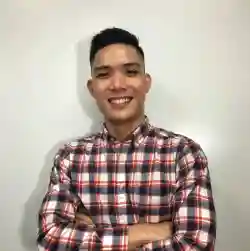 Finance Journalist
Gerv Tacadena started his career as a science and technology reporter working in a busy newsroom. Prior to joining the Infochoice Group in 2021, Gerv was a journalist for some notable business news sites and magazines, particularly in Singapore, Canada and Hong Kong.

Finance Journalist
Hanan is a InfoChoice Group journalist with an interest in home loans, property investing, money saving tactics, and educating young Australians like herself on personal finance.

Finance Journalist
Harry joined Savings Media Group in November 2022. With a degree in economics from the University of Queensland, Harry is interested in topics such as inflation and GDP, and is passionate about keeping Australians informed on the external factors that impact their personal finances.

Dominic Beattie
Group Editor - InfoChoice Group
Dominic Beattie is the InfoChoice Group's Group Editor, which encompasses InfoChoice, Savings.com.au, Your Investment Property Magazine, and YourMortgage.com.au.