Secured personal loans: How safe are they?
Are secured personal loans 'safer' than unsecured personal loans?
A secured personal loan is 'secured' against an asset and therefore presents less risk for the lender. If you, the borrower, defaults on the loan, the lender has the right to take possession of the security.
Because the lender has some security they may offer you a lower interest rate.
An unsecured personal loan is not backed by any asset. The lender makes a decision on whether to lend you money based on your income, debts and expenses.
Some unsecured loans are based on your credit score while other lenders offer fixed or variable rates for all borrowers.
The difference between secured and unsecured loans
The main difference is the security – if you fall behind on your repayments, the lender can repossess the asset and sell it to recoup some or all of the outstanding money. Unsecured loans have no fall-back for the lender and you may pay more in interest and charges as a result.
A car loan is a common example of a secured personal loan. Check out the best car loan deals, as judged by our editor at InfoChoice.
Often secured personal loans, are used to buy a car and are often known as car loans.

Unsecured personal loans are often used for holidays, used vehicles, white goods and other big ticket items and debt consolidation.
So, the answer is NO, secured loans are not 'safer' than unsecured loans. They are different and serve different purposes. The safest loan for you is the one that you can afford and suits your needs.
Assets that can be used as loan security
Cars are the most common forms of security or collateral used to secure a loan.
Other assets that can be used for a secured personal loan include:
Vans, trucks, motorcycles, used cars, boats, caravans and jet–skis.
Property, or equity in a mortgaged property.
Term deposits held with the same bank. For example, Heritage Bank accepts a term deposit as backing for a secured loan.
High–value jewellery and fine art that has been independently valued.
Three top unsecured personal loans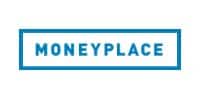 Moneyplace's Unsecured Personal Loan – Excellent Credit Rating is charging rates starting from 7.65% (comparison rate 7.65% pa), based on an individual's credit history. Moneyplace's loan interest rates for excellent credit range between 7.65% and 10.49% (comparison rate).
Go directly to Moneyplace's Loan interest rate and fees information at InfoChoice.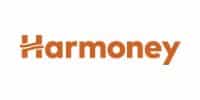 Harmoney's Unsecured Personal Loan rates are set according to your own credit score, starting from 6.99% pa (comparison rate 7.69% pa). Harmoney offers loans up to $70,000 and everything is online.
Go directly to Harmoney's Loan interest rate and fees information at InfoChoice.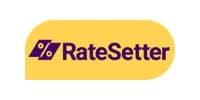 RateSetter is an online loan marketplace with unsecured personal loan rates starting from 6.89 per cent pa (comparison rate 8.89 per cent pa).
RateSetter also has car loan rates starting from 4.69 per cent pa (comparison rate 6.03 per cent pa).
Go directly to RateSetter loan interest rate and fees information at InfoChoice.
Three top secured personal loans
In February and March 2020, car loan providers are offering extremely low rates and quick online applications. Here are some of the market leading car loan and secured personal loan offers on InfoChoice now:
NRMA's FAST LOAN for New Car (Satisfaction Guaranteed) charges 5.69% pa (comparison rate 6.39% pa).  NRMA boast that they will approve (or not) your application within 5 business hours.
Go directly to NRMA Car Loan interest rate