Trending Financial News 11 February 2020
ANZ cuts floor home loan rate
ANZ Bank has decreases its home loan serviceability assessment floor rate from 5.5 per cent to 5.25 per cent. This is the minimum rate used by the bank to assess loan applicant's ability to repay a mortgage. Cutting the floor rate makes more people potentially eligible for an approved home loan from ANZ.
ANZ issued a statement explaining the change was "to ensure ANZ remains in line with community expectations by applying appropriate tolerances when assessing serviceability," Australian Broker reported today.
The new floor rate will apply to:
ANZ home loans
ANZ residential investment loan
ANZ Simplicity Plus Home Loan
ANZ Simplicity Residential Investment Loan
ANZ/OFI Line of Credit (limit)
Other financial institution (OFI) home or investment loan facilities
Read more about mortgage serviceability and buffer rates at InfoChoice.
Easy online loans in February on InfoChoice
The best online loans have easy application, quick approval and fast funding.
In February there are some great online personal loan deals available on InfoChoice, like the MoneyPlace Unsecured personal Loan for Good Credit rating with a current rate of 13.79% pa (comparison rate 15.07% pa).
The NOW Finance personal loan for excellent credit has a min fixed rate of 7.95% pa (comparison rate from 10.33% pa) with a $13 monthly fee.
Read more about great online loans you can apply for today at InfoChoice.
Small Biz must wait for extra capital
The Labor opposition has delayed the government's Business Growth Fund legislation, holding up $500 million of credit for Australian small and medium enterprises.
The Business Growth Fund aims to provide long-term equity capital investments between $5 million and $15 million to qualifying businesses. The BGF's investment stake will be between 10 and 40 per cent.
The Commonwealth government has committed $100 million to the BGF and the big banks have collectively pledged another $400 million.
Labor spokesperson for small and family businesses Matt Keogh said the bill "should be a step in the right direction" but the four-day consultation period was inadequate.
Car loans under 5% pa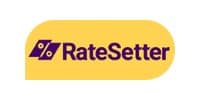 RateSetter is an online marketplace for lending and borrowing money directly, without banks in the middle.
RateSetter has personal loan rates now starting at 6.79% pa (comparison rate 8.46% pa) and car loan rates starting at 4.69% pa (comparison rate 5.19% pa).
How much can I save by switching banks?
You can calculate how much you might be able to save by switching loans or accounts at InfoChoice. InfoChoice's free financial tools and calculators section can help you stay in control of your money.
Whether it's a budget planner to fast-track your savings, narrowing down the right post-code in which to buy property or calculating if your repayments are the best for your current financial situation – InfoChoice have a range of tools to help.
Visit the InfoChoice Calculators page and find out how much you can save by comparing rates and switching banks today.
Western Union vs bank transfer vs PayPal
If you have friends or family overseas, you may want to send them money at some point. Remitting funds to another country can be expensive so it's worth comparing options.
To read more about the cheapest way to remit funds and the best value ways to send money overseas, read more about international money transfers at InfoChoice.
Five easy steps to get on top of your finances
Susan Franks, Senior Tax Advocate from Chartered Accountants Australia, says January is a great time for setting new financial goals.
"As we take time to assess the year gone by and think about new years' resolutions, finances shouldn't be left out."
Susan has given InfoChoice five top tips for improving your financial health in 2020.
Commonwealth Bank commits to tech leadership
Commonwealth Bank of Australia and Microsoft will announce a new technology strategy this week for Australia's number one bank. Commonwealth Bank's CEO Matt Comyn is expected to outline a strategy to ensure Commbank rectifies past problems, like charging account fees wrongly, and cements the bank as the technology leader in Australian banking.
The announcement will be about Commbank using its massive tech shop to empower customers to make real improvements to their lives and financial wellbeing, mostly through better data, reported iTNews on Tuesday.
"Clear digital and technology leadership is critical for the Commonwealth Bank," said Matt Comyn in late 2018.
"The organisation is at its best when it's really bringing some exiting propositions to market."
How to get rich quick
Building wealth needs patience, hard work and knowledge. InfoChoice can help you get your own banking and finances in order by comparing financial products, providing free calculators, news, guides and reviews of banking products.
Organising what you have now can help you maximise your returns.
Read more about the best ways to build wealth and become rich quick at InfoChoice.