Trending Financial News 12 November
Judo Bank faces heavyweight fight for name
A legal battle over the name Judo has erupted with business lender and term deposit provider Judo Bank set to challenge moves by a UK business, Alternative Payments Limited, wanting to market its mobile payments processing service using the "JudoPay" brand.
JudoPay has been operating in the UK and Europe since 2013. Judo Bank secured a full Australian banking licence in 2019 and first claimed the Judo name in May 2017.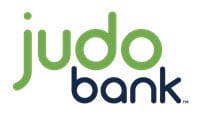 Judo Bank CEO Joseph Healy told BankingDay.com:
"We are in discussions, our position is clear: it is our trademark and they must withstand and desist."
Judo Bank is currently offering market leading rates on 6 and 12-month TDs, as well as longer terms.
Smaller banks have 'competitive edge'
Wayne Byers, the chair of the banking industry regulator APRA told a conference of credit unions and mutual banks that they have a competitive edge over the major banks at the moment.
"In recent times smaller [institutions] have developed some competitive advantages," said Mr Byers.
"The most critical of which is a far better reputation among consumers after the royal commission."
Compare Australia's major banks with smaller banks and credit unions at InfoChoice.
"Slow and steady erosion" of the big banks
The Australian Prudential Regulatory Authority (APRA) is charged with overseeing the financial and banking industry in Australia.
APRA chair Wayne Byers says customers are finding alternatives to the big four banks who are slowly losing market share.
"This is contributing to the slow but steady erosion in the dominance of the majors," said Mr Byers who also welcomed a resurgence of the customer-owned sector.
"The long-term decline in the share of mutuals appears to have definitely ceased," said Mr Byers, "Mutuals are starting to win back market share."
Collectively the mutual sector has $120billion of assets and ranks as the sixth largest ADI in Australia – behind the big four and Macquarie Bank.
Commonwealth Bank responds quickly to complaints
Some finance companies respond to complaints better and more quickly than others.
The Australian Financial Complaints Authority reports that some personal finance providers did not respond initially to any customer complaints, despite receiving hundreds over the year.
The biggest Aussie bank, the Commonwealth Bank received the most complaints last year, 3890, more than 1000 more than the next highest, ANZ Bank.
Commonwealth Bank resolved 2117 of those complaints at the initial when they were referred back by AFCA. Its non-response rate was just 5.6 per cent.
No big bank savings rate beats inflation
CPI inflation has edged up to 1.7 per cent pa according to the Australian Bureau of Statistics.
"Inflation is now 1.7% so savers need to be comparing the rates and the rules on their accounts and term deposits," said Vadim Taube, CEO of leading financial comparison site InfoChoice.
"Savers need to be active managing their cash to ensure they are getting the best rates."
The top ongoing maximum bonus at-call savings account rate from a big-four bank in November 2019 is Westpac's Life Saver at 1.65 per cent pa, conditions apply.
The highest term deposit rate now on offer from one of the big four banks is ANZ Bank's 1.6 per cent pa for a 7-month term, according to InfoChoice data.
Three savings accounts that beat inflation
The inflation rate in Australia is now 1.7 per cent pa according to the Australian Bureau of Statistics.
"Some of the easy online savings accounts have the most competitive rates for savers in November," said Vadim Taube, CEO of InfoChoice.
Suncorp's High Interest Growth Saver Account has a max rate of 1.95 per cent pa, including base rate of 0.20 per cent pa, if you deposit $200 per month and make no more than 1 withdrawal.
UBank's USaver and Ultra transaction accounts pay a maximum rate up to 2.10 per cent pa now including a base rate of 1.04 per cent pa.
Citi's Online Saver account is paying a maximum rate of 2.30 per cent pa for the first four months with no minimum balance and no monthly fees.
Compare term deposits and savings accounts from at InfoChoice.
Investor home loans go under 3% pa
InfoChoice's lowest variable home loan comparison rate for property investors is 3.01 per cent pa (comparison rate) from Reduce Home Loans' Investor Rate Slasher. The Rate Slasher has an application fee of $440 on LVRs up to 90 per cent. This loan requires principal and interest repayments.
For investors interested in interest-only loans, Athena Home Loans has interest-only home loans with LVRS up to 80 per cent with a comparison rate of 3.24 per cent pa.
In the fixed rate investment home loan market, UBank has a 2.89 per cent pa rate for investors on 1 year fixed loans (3.84 per cent pa comparison rate).
Read more about great investor loan deals in November 2019 or compare great home loan deals.