Trending Financial News 14 February 2020
Home loan market is red hot
The number of new home loans approved for owner occupiers rose 17.9% in December 2019, over the previous December, reported the Australian Bureau of Statistics.
The value of mortgage volumes rose by 14% over the 2019 calendar year. Fixed rate loan demand was up 3.5%.
The booming demand for mortgages is being driven by "improved sentiment in the property market, easier credit, low interest rates and consistently strong price growth said ANZ Research.
Tim Hibbert, economist at BIS Oxford Economics, said strong demand for housing credit is expected to continue through 2020, reported Australian Broker.
Compare 1800 home loans from Australia's banks, credit unions and other lenders at InfoChoice.
Investors are back in the market
The number of home loans for investors approved in December rose 4.4% (over previous December) reported the Australian Bureau of Statistics. This is the biggest rise in demand for investor loans in two years in a market that saw declining demand in 2017 and 2018.
"The value of new loan commitments for investor housing, while tracking upward over the past six months, remained down on the March 2017 peak," said Bruce Hockman, chief economist at the ABS.
The value of investor loans, excluding refinancing loans, hit $5.44 billion over the December, up 2.8% on November and 4.9% annually (seasonally adjusted).
Compare investor home loans at InfoChoice.

Debit cards now more popular than credit cards
In 2019, the value of purchases made with debit cards was more than the value of purchases made with credit cards, for the first time.
$337 billion was spent by Australians using debit cards while $334 billion was spent by Australians in 2019 using credit and charge cards according to analysis of RBA data released this week by Michael Ebstein from MWE Consulting.
The rise of debit cards over the last ten years has also led to a big fall in the average amount spent using a card. The average amount spent on a card has fallen from $100 to $64.53 reported BankingDay.com.
Compare credit cards at InfoChoice. Compare transaction accounts with great debit cards at InfoChoice.
.
Which home lenders are cheaper than the Commonwealth Bank?
Whether a home loan is cheaper than another depends on how you manage it and pay it back.
Right now $200K) (opens in a new tab)">UBank's Discount Offer (variable) for Owner Occupied (P&I, >$200K) home loan charges 2.84 per cent pa (comparison rate 2.84% pa).
Well Home Loans' Well Balanced (LVR up to 80%) home loan has a current variable rate of 2.72% pa (comparison rate 2.75% pa) with an application fee of $250.
Read more about lenders that are cheaper than the Commonwealth Bank at InfoChoice.
Which big bank has best home loan rate?
All four big banks are known to discounts off their rates, especially for borrowers with good credit history.
You can compare the best advertised rates from Commonwealth Bank, Westpac, ANZ and NAB with other lenders at InfoChoice.
To help make comparing easy, InfoChoice has collected some of the top big bank home loan rates in one place. Read more about comparing Commonwealth Bank vs Westpac vs NAB vs ANZ at InfoChoice.
Ethereum hits $400
The price of Ethereum has risen from around AUD$316 one week ago to around $400 today. 12 months ago, the crypto was trading around $167.
Ethereum is a cryptocurrency based on blockchain technology. Ethereum is the second best well known and capitalised crypto, after Bitcoin.
The price of Ethereum has more than doubled over the past 12 months leading many new investors to find out more about Ethereum.
Review of Budget Direct Insurance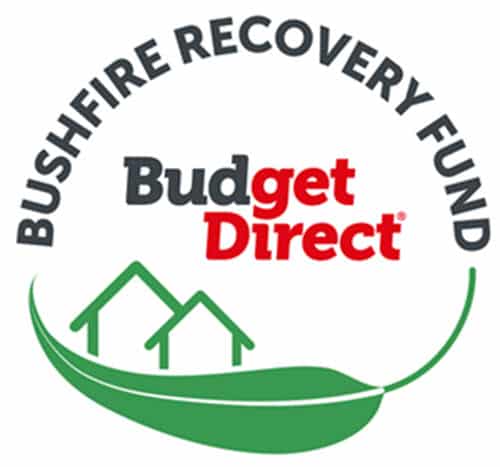 Is Budget Direct a good insurer? Budget Direct has won the Money magazine award for best insurer in Australia for the past three years. Budget Direct is a market leading lo- cost insurer with over 1.5 customers insured in Australia. Budget Direct is currently accepting applications for grants of up to $20,000 for community groups to rebuild from bushfires.
You can read more about Budget Direct in InfoChoice's Review of Budget Direct.
Top QFF credit card deals in February 2020
The best QFF card deals on offer in February have thousands of points upfront, a good points earn rate and reasonable rates and fees.
NAB's Qantas Rewards Signature Visa credit card offers 120,000 bonus points if you spend $3,000 within the first 60 days and keep the card for 12 months.
The American Express Qantas Ultimate credit card offers 55,000 bonus points if you spend $3,000 within 3 months (Ts and Cs apply).
Read more about the best QFF points deals from credit cards in February at InfoChoice.