Trending Financial News 18 February 2020
Millennials choose: Smashed Avo vs first home deposit
Young Australians have been accused in the media of choosing to eat expensive meals at coffee shops (like smashed avocado on toast for breakfast) rather than save for a home deposit.
Now new research from Bankwest has smashed the stereotype image of young millennial Australians who can't save and aren't interested in buying their own home.
More than half of 'millennials' surveyed said they are willing to give up little luxuries, experiences and big-ticket items to save for a house deposit.
Read more about saving for a house deposit and how much do you need for a house deposit at InfoChoice.
Compare more than 1800 home loans at InfoChoice.
First Home Deposit Scheme is working!
"New data released today by the Housing (Supply) Minister shows that the Federal Government's First Home Loan Deposit Scheme is already helping millennials achieve their home ownership aspirations," said Kristin Brookfield from the Housing Industry Association.
"And giving a boost to regional areas!
"The data shows that 34% of applicants are aged between 25 and 29,
"76% of applicants are aged between 18 and 34,
"This represents 3,055 first home buyers taking the opportunity to buy their first home sooner."
Find out more about the First Home Loan Deposit Scheme at InfoChoice.
Compare home loans at InfoChoice.
What is Tic:toc?
Tic:toc is a new neobank brand backed by Bendigo & Adelaide Bank specialising in online mortgages. Tic:Toc says a majority of its customers are existing borrowers with the big four banks who have switched to find a better deal.
Bendigo & Adelaide Bank CEO Marnie Baker said the bank had big ambitions for Tic:Toc, and the bank's other neobank brand Up.
Up's Up Saver account is currently paying a maximum bonus rate of 2.25 per cent per annum. Compare Up Saver with other savings accounts at InfoChoice.
Compare home loans at InfoChoice.
What is Klarna?
Klarna is a buy now pay later app first developed in Sweden and very popular in Europe. Klarna is now available in Australia, where it is a 50/50 joint venture with the Commonwealth Bank. Klarna is competing in a crowded buy now pay later market against Afterpay, Zip, Openpay and Latitude Pay among others.
Read InfoChoice's First Review of Klarna.
3 bonus VFF points for every $1 spent
The Virgin Australia Velocity Flyer Visa credit card has a zero per cent balance transfer rate for 22 months (reverts to 20.99% pa). This card offers a VFF points earn rate of 3 additional bonus Velocity Points per $1 spent on your everyday spend in the first 3 months, capped at 10,000 VFF Points per month. Purchase interest rate is 20.74% pa with up to 55 days interest free.
Go directly to Virgin Money credit card rates and fees information at InfoChoice.
See Virgin Australia's Velocity Flyer Visa rates and fees information at InfoChoice.
Compare credit cards from Australia's major banks, credit unions and other credit card issuers at InfoChoice.
Reduce Home Loans busts bank home loan rates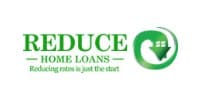 Reduce Home Loans' Rate Buster home loan has a current variable interest rate of 2.77% pa (comparison rate 2.78% pa), well below other major bank lenders. The Rate Buster home loan has a maximum loan amount of $3.5 million and LVR of 80% (OO, P&I).
Got directly to Reduce Home Loans rates and fees information at InfoChoice.
Bushfire victims get support for rebuilding
People rebuilding their homes in bushfire affected areas will get free access to the building standards for homes in bushfire zones.
The government announced yesterday that "AS 3959:2018, Construction of buildings in bushfire-prone areas," will now be available as a PDF for free download for all Australians until the 30 June 2020.
"This is a difficult time for many individuals and communities." said CEO of Standards Australia, Adrian O'Connell, "When the scale of the disaster became apparent, I wanted to make sure that Standards Australia was directly contributing to the broader Australian response."
NAB takes popular credit cards off the market
National Australia Bank offers some of the most popular credit cards in Australia. However credit cards are now having to compete with alternative payment methods and better, more competitive offers from other credit card issuers. Visa, Mastercard and Eftpos debit cards are also improving their features and gaining in popularity.
NAB as announced that three popular credit cards will no longer be offered:
The NAB Low Rate Platinum Visa credit card.
The NAB Rewards Classic Visa credit card.
NAB Qantas Rewards Visa credit card
The NAB Qantas Rewards Signature Visa credit card is still on offer, through InfoChoice.
See NAB credit card rates and fees information at InfoChoice.
ATO says it's time to move to myGovID
SMSF savers and small business face a deadline approaching to set up myGovID before AUSkey retires on 27 March. If you use the ATO's Business Portal for your self-managed super fund (SMSF) now is the time to set up your myGovID.

On 27 March, the ATO and 26 other agencies are retiring the AUSkey and Manage ABN Connections login credentials. This means anyone accessing the ATO's Business Portal or a range of other government online services will need to start using myGovID. Read more about ATO retiring AUSkey at InfoChoice.