Trending Financial News 18 March 2020
Can I get Coronavirus COVID-19 from cash?
Dr Andrew Stewardson from Monash University said it is possible that infected people could pass on coronavirus through cash.
"For example, if someone with COVID-19 coughed into their hand and didn't perform hand hygiene before taking a banknote from their wallet and passing it to a second person who then touched their mouth or rubbed their eyes," Dr Stewardson told The New Daily.
"It would be reasonable to move from cash to card where feasible.
"For situations where cash is unavoidable, routine hygiene measures will substantially reduce any potential risk."
Some experts say the virus can remain active on surfaces, including cash, for up to 10 days.
Use your card to stop Coronavirus
Public health officials are urging businesses to limit cash payments to contain the spread of the coronavirus.
NSW grocery chain Harris Farm Markets has reduced the number of cash registers to "lower the risk of transmission between shoppers and cashiers," reported The New Daily.
Other merchants are also asking shoppers to pay with card rather than cash for health reasons.
More coronavirus cash from ScoMo coming soon
The federal government is preparing another Coronavirus economic stimulus package less than one week after unveiling a $17.6 billion stimulus package.
The second package, which could be announced as soon as tomorrow is expected to distribute more cash to struggling families and low-income earners as well as targeting affected industries, such as airlines.
Banks have suggested to the government that is guarantee 80% of the loans to SME businesses in return for the banks rolling over loans until the Coronavirus crisis ends, reported the Australian Financial Review.
The Australian Financial Review reported that the banks suggested to the government that it guarantee "80 per cent of the loans of struggling small and medium enterprises in return for the banks rolling over the loan until the crisis ends".
CUA Snap attracting new young members
Australia's largest credit union, CUA, reported a 7.9% fall in profit for the six months to December.
Member numbers grew 2.1% to 561,000. CUA has a total of $16 billion in loans outstanding.
In September, CUA launched a new transaction account, the Everyday Snap account, targeted at young people. The CUA Snap account contributed to 9.1 per cent growth in transaction account balances during the half.
Debt collector fined for harassing people
Debt collection agency Panthera has been fined $500,000 for "unduly harassing consumers" over debts they did not owe. The Federal Court found Panthera pursued debts despite being advised that the consumers were not liable for them.
In two cases Panthera placed incorrect default listings in the consumers' credit files and told one consumer they needed to pay a $100 fee to have a default listing removed.
The Australian Competition and Consumer Commission said "all three consumers were subjected to repeated and intrusive calls from Panthera".
The ACCC said around 100 people complained about Panthera in the last two years. In one case Panthera pursued a consumer over an electricity bill in a state they had never lived in.
Colonial First State Super faces ASIC action
ASIC has commenced legal action in the Federal Court against the Colonial First State over its FirstChoice Superannuation Fund.
ASIC alleges Colonial provided deceptive communications with members of the FirstChoice Fund about Colonial's MySuper fund option.
8,605 Colonial FirstChoice Super Fund members made investment decisions to stay in the FirstChoice fund based on communications that ASIC alleges reached the Corporations Act.
Online personal loans go under 7% pa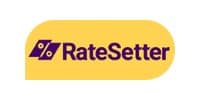 RateSetter has unsecured personal loan rates starting from 6.89% pa (comparison rate 8.89 per cent pa) and car loan rates starting from 4.69% pa (comparison rate 6.03% pa).
Go directly to RateSetter personal loan interest rate and fees information at InfoChoice.