Trending Financial News 18 October
Pension day problems at Commonwealth Bank
Commonwealth Bank services have been restored this morning after a major outage in core banking services affected Netbank, branches, the call centres and stopped customers accessing funds in their own accounts.
Around 11am yesterday customers began reporting problems and issues continued all day and well into last night.
At 6am the Commonwealth Bank tweeted: "Network systems are now returning to normal. Our branches will open as per normal today (many until 5pm). ATMs and EFTPOS are operating as normal."
Neobank has best term deposit rates
Neobank Judo has the highest six-month term deposit rate (listed on InfoChoice) – and highest by a large margin.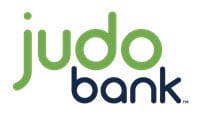 Judo Bank is currently offering 2.35 per cent pa for a minimum deposit of $1,000. Judo is also offering very competitive rates on 1 and 2-year terms. Judo's one-year term deposit rate is currently set at 2.20 per cent pa and the three-year rate is currently 2.25 per cent pa.
Compare term deposit rates from Australia's banks, credit unions and other institutions at InfoChoice.
Banks pass on rate cuts to savers
All four big banks and many smaller banks and other institutions have passed on the full RBA October rate cut of 0.25 percentage points to their savings account customers.
On Wednesday, Westpac and its subsidiaries (BankSA, Bank of Melbourne and St George Bank) have joined the other three big banks, and many other institutions, in cutting rates on savings accounts and term deposits.
November rate cut slipping away
Another RBA rate cut on Melbourne Cup Day now seems unlikely. Futures markets have priced in a 24 per cent chance of a rate cut at the next RBA Board meeting on the first Tuesday in November.
The Reserve Bank has cut official interest rates three times in 2019. The RBA governor Dr Philip Lowe has raised expectations of a long period of low rates and more rate cuts in the near future.
More credit cards go under 10%
The credit card market is becoming more competitive as Australian banks and credit card issuers battle competition from Buy Now Pay Later apps and debit cards.
The Latitude Low Rate Mastercard now has a purchase interest rate of 9.89 per cent pa with up to 55 days interest-free. The lowest rate credit card now on issue from a big four bank is the ANZ Low rate Visa with a purchase rate of 12.49 per cent pa.
There are now 15 credit cards listed on InfoChoice's database with purchase interest rates under ten per cent pa.