Trending Financial News 19 February 2020
Lady Gaga puts a ring on it for Klarna
Lady Gaga is promoting female empowerment, with the support of payment app Klarna and fashion activist Bea Akerlund.
Lady Gaga proposed to herself and put a ring on her own finger on Instagram this week. Lady Gaga said: "Any person of any gender identity should be able to express any act of love to anyone else on ANY day of ANY year.
"So in an act of defiance of this outdated tradition, I decided to say yes to MYSELF!"
Read more about Klarna in InfoChoice's First Review of Klarna.
Xinja Bank attracting thousands of new customers
Tens of thousands of (mostly) young Aussies have left their old banks for Xinja. The Xinja Stash account has no base rate / bonus rate rules and is easy to apply for, on your phone.
Xinja Bank launched in January 2020. You can read more about Xinja Bank at InfoChoice. Xinja Bank has collected 15,000 new customers and $100m in deposits in the first 3 weeks of trading. Check out the Xinja Bank Stash account.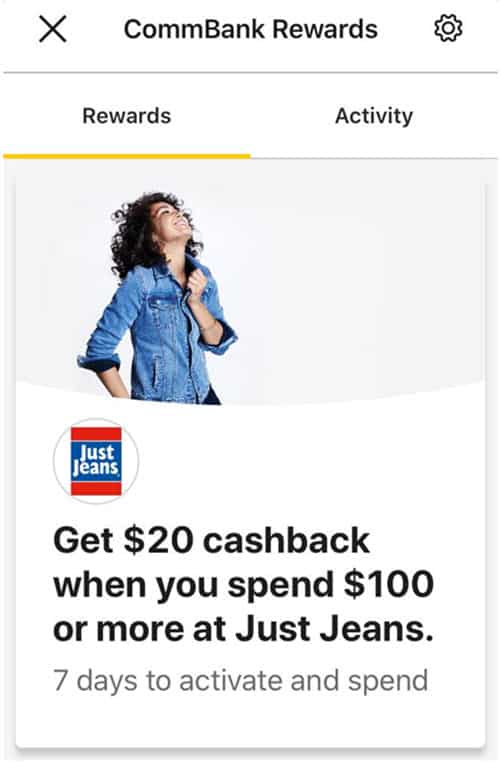 First review of Xinja Bank Stash account
InfoChoice has downloaded the Xinja app, applied and opened a Xinja Stash account and we have compared Xinja Bank to other bank savings accounts.
Xinja Bank Stash account has no account or ATM fees and is currently paying 2.25% pa interest, with no minimum deposit, withdrawal or payments rules.
Go directly to Xinja Bank Stash account interest rates and fees information at InfoChoice.
Compare Xinja Bank Stash account with other high interest savings accounts at InfoChoice.
Bankwest Breeze has low rate and discounted annual fee
The Bankwest Breeze MasterCard credit card has a 0% pa BT rate for 26 months with a one off 2% BT fee.
This card also charges a discounted annual fee of $39 in the first year, reverting to $79 later and has a low purchase rate of 12.99% pa (after up to 55 days interest-free).
Go directly to Bankwest Breeze Mastercard credit card interest rates and fees information at InfoChoice.
Find Bankwest credit card interest rates and fees information at InfoChoice.
Compare Bankwest credit card rates other low-rate credit cards at InfoChoice.
New neobank Hay looking for customers
A new neobank called Hay has been granted an Australian Financial Services Licence (AFSL) while its application for a Restricted ADI banking licence is considered.
Hay will first offer a digital transaction account through its smartphone app which features fee-free foreign exchange rates via the Hay Visa card.
Hay's waitlist is now open, with the first 10,000 'founding members' to sign up to receive "unique benefits" reported Australian Broker News.
Hay charges no monthly fees, fees for transactions and withdrawals at ATMs across Australia.
Global economic outlook for 2020
The International Monetary Fund has upgraded the outlook for the global economy in 2020.
Easing trade tensions between the US and China and stimulus delivered by central banks has improved the global economic outlook for 2020 said the RBA yesterday.
Coronavirus is "a new source of uncertainty" for the world economy but stimulatory policies in China are working to support growth.
Read more about the world economic outlook in 2020 at InfoChoice.
Coronavirus and Economic Outlook for Australia 2020
The Reserve Bank of Australia said economic growth in Australia is being driven by public spending and exports. Household spending and the farm sector remain weak with bushfires impacting many rural communities.
Bushfire recovery will add to growth in the second half of 2020.
The RBA is concerned that the coronavirus outbreak centred in China's Wuhan province could impact on the Australian economies. Growth forecasts for Australia have already been revised down.
The coronavirus outbreak is expected to subtract from growth in exports in early 2020 said the Reserve Bank.
Read more about RBA rates and the economic outlook in 2020 at InfoChoice.
First home buyers discover country towns
New data released by the federal government's First Home Loan Deposit Scheme shows that a large proportion of the scheme's loan guarantees are being allocated to regional areas.
Country towns and regional centres have lower house price caps under the scheme, than the major capital cities. FHLDS house price caps in regional areas are about $400,000.
"A large number of applicants, including millennials, are looking to buy outside the major cities of Sydney, Brisbane and Melbourne," said Kristen Brookfield from the Housing industry Association.
Find out more about how to apply for a FHLDS home loan at InfoChoice.
Top term deposit rates in February 2020
The best term deposit rates now available in Australia are over 2% pa. Term deposit rates change regularly so savers need to be comparing rates and be prepared to switch banks to get the best rates.
Judo Bank has rates up to 2.35% pa (for 5 years) for term deposits. For 12-month term deposits, Judo Bank is paying 2.0% pa.
Go straight to Judo Bank Term Deposit interest rates and fees information at InfoChoice.
Compare Judo Bank term deposit rates with other term deposit rates at InfoChoice.