Trending Financial News 26 February 2020
Funeral insurance loopholes closed
Expensive funeral expenses insurance policies, that are currently exempt from Corporations Act requirements, have been sold to many indigenous people, over many years.
These policies typically contain small final benefit payouts, many exclusions and expensive premiums.
New laws to protect consumers in the wake of the Hayne Royal Commission into banking and the finance industries will clamp down on unscrupulous insurance sales tactics.
Funeral expenses insurance in particular is being targeted by the new laws.
Gerard Brody, CEO of Consumer Action Law Centre said: "Funeral expenses policies have been sold for too long without proper safeguards, which has resulted in serious harm in Victorian Aboriginal communities. We hope that closing this legal loophole will help to stop these rip offs."
Karen Cox, CEO of Financial Rights Centre said: "Funeral expenses products have disproportionately impacted upon our First Nations communities and led to egregiously poor outcomes."
ANZ's new home loan rates
ANZ has reduced the interest rate on many of its fixed term home loans by up to 0.66% pa.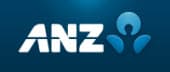 The ANZ Fixed home loan (P&I) 1-year rate including the Breakfree discount has been cut by 0.30 percentage points from 3.28% pa to 2.98% pa (new comparison rate is 4.57% pa).
For investors, ANZ's 1-year fixed rate with Breakfree discount, has been cut 0.51 percentage points from 3.69% pa to 3.19% pa (comparison rate 5.11% pa).
Go directly to ANZ Bank home loan interest rates and fees information at InfoChoice.
How to manage small business vehicles
Business vehicles make up 52% of all new car purchases. For small businesses, they can also be quite a headache to manage. And costs can be a significant burden on a business budget.
Read more about how to manage a small business vehicle fleet at InfoChoice.
Mortgage brokers need to act in best interest of borrowers
The first major law to protect consumers following the Hayne Royal Commission into the financial industry has been passed by federal parliament.
The new law addresses long-standing problems with unfair insurance contracts, funeral expenses policies and mortgage broking.
Mortgage brokers will be required under the new law to act in the best interests of their customers.
Compare home loans at InfoChoice.
How to check your home loan interest rate
Do you know your home loan interest rate and what fees you are being charged on your mortgage?
InfoChoice can help you find your current home loan interest rate and compare it with the best rates in the market. Read more about how to check on your home loan rate and find a better home loan rate at InfoChoice.
Smashed avocado vs first home deposit
New research from Bankwest reveals that young Australians are willing to give up luxuries and experiences to save for a first home.
More than half of millennials will sacrifice little luxuries for a first home. 53% say they will do without 'big-ticket items' while 28% of young Australians are willing to live with parents to save money.
Read more about the great smashed avo vs home deposit debate at InfoChoice.
First home borrowers love MyState
Tasmania's MyState Bank announced a net after tax profit of $15.1 million for the half-year to December 2019, up 5.4 per cent.
MyState is on the panel of residential mortgage lenders under the Australian government's First Home Loan Deposit Scheme. MyState had expected to lend to 200 borrowers under the scheme but is now on target to lend to 1000 borrowers, the maximum allowed to any one bank.
Go directly to MyState Bank home loan interest rate and fees information at InfoChoice.
Victorian Housing Market is "cooling"
"Victoria's cooling housing market continues to be supported by some very strong economic fundamentals," said Housing Industry Executive Director, Fiona Nield.
Dwelling prices have almost returned to previous peaks while loan data and land sales are improving.
"We are looking at a soft landing where construction rates return to levels more consistent with demographic demand," said Ms Nield.
HIA predicts dwelling commencements in Victoria will fall 11.0 per cent in 2019/20, and a further 8 per cent in 2020/21.
Keep up to date with the latest property market outlook at InfoChoice.