Trending Financial News 29 October
First Home Buyer Deposit Scheme caps announced
The Morrison government's First Home Buyer Deposit Scheme will start on 1 January 2020.
The scheme will guarantee the loans of 10,000 first home buyers who are buying homes worth less than price caps set according to regional and capital city markets.
The scheme is for low and middle-income buyers who do not have a 20 per cent deposit to fund a home purchase.
First Home Buyer Deposit Scheme price caps
Big four bank savings rates struggle to beat inflation
It's currently not possible for a depositor with the Commonwealth Bank to be earning the inflation rate (1.60%) from any deposit product, unless they have $250,000 or more.
There are very few savings products (accounts and term deposits) now paying 1.6 per cent pa or more from a big four bank.
Three of the four big banks have 'special offer' deals on term deposits but most term rates are well under inflation.
NAB and Westpac trimmed savings rates again last week. NAB's intro saver rate came down to 1.70 per cent pa, still the highest advertised rate from a big four bank.
Strict savings account rules limit returns
The Commonwealth Bank GoalSaver account requires savers to deposit $200 per month and make no withdrawals to get a bonus maximum rate of 0.9 per cent pa, on balances under $50,000.
GoalSaver pays 1.25 per cent pa maximum bonus rate for balances between $50,000 and $250,000.
GoalSaver's headline rate of 1.60 per cent pa applies to balances over $250,000.
"Savers need to be active in managing their money if they don't want it to lose value over time," said Vadim Taube, CEO of InfoChoice.com.au.
"ME Online Saver is paying up to 2.20 per cent pa, UBank is paying up to 2.10 per cent pa and Suncorp is paying up to 2.15 per cent pa."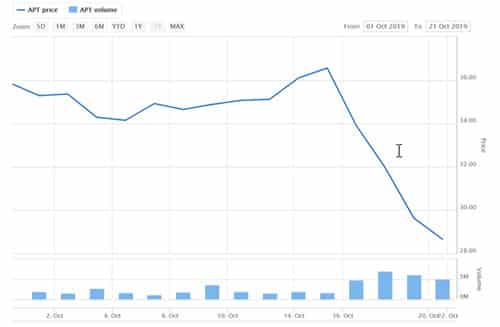 Banks cut term deposit rates
NAB announced new term deposit rate cuts on Friday of up to 0.25 per cent. NAB's top TD rate is now 1.30 per cent pa.
Many bank term deposit rates are now under 1.0 per cent.
"Term deposit rates have fallen significantly over the last few months," said Vadim Taube
"Term deposit investors need to be actively seeking out special offers and rates from other institutions to stay ahead of inflation."
ANZ has the top term deposit rate currently on offer from a big four bank. The ANZ Advance Notice 7 month term deposit is paying 1.60 per cent pa for a limited time.
Judo Bank has top term deposit rates
Judo Bank is now the only institution with term deposit rates over 2.0 per cent pa on popular terms. Many institutions are not offering any term depoit rates over the rate of inflation, which is currently 1.60 per cent pa.
Neobank Judo Bank's 6-month term deposit rate is 2.10 per cent, 0.20 percentage points clear of the second highest rate now listed on InfoChoice, the Bank of Sydney at 1.90 per cent pa.
Judo's 12 and 24-month rates are 0.15 percentage points ahead of the market.
"Judo Bank has sliced rates over the weekend but is still ahead of the market for rates on 6, 12 and 24-month terms," said Vadim Taube, CEO of InfoChoice.
Commonwealth Bank prompts customers in right directions
Commonwealth Bank has sent a reminder to 600,000 credit card customers to warn them their rewards points were expiring.
The message was crowdsourced, said CBA's Matthew Malady and gave customers information about the cash value of expiring credit card points.
Then customers were given a prompt to spend the points, reported ITNews.
Matthew Maladay said Commonwealth Bank has had 50 million 'conversations' with customers using prompts since 2015.
The new Commbank app prompts customers to investigate government benefits and concessions they may be entitled to claim, based on account transaction information.