Trending Financial News 4 February 2020
February's lowest home loan rates on InfoChoice
The lowest home loan rates in Australia are now under 2.50 percent pa with Bank Australia now offering a rate of 2.44 percent pa (comparison rates up to 3.50 percent pa) on two and three year fixed terms.
Bank Australia and other lenders are also cutting rates on variable loans and particularly for borrowers with small deposits as CBA, NAB and other smaller lenders accept applications for FHLDS loans.
Read more about the best home loan rates in Australia in February 2020 at InfoChoice. Read more about Bank Australia's home loan rates and fees.
No RBA rate expected for February
What are the chances of an RBA rate cut in February?
There is a 28 per cent chance of the Reserve Bank of Australia cutting the official cash rate from 0.75% now to 0.50%, according ASX rates futures market trading.
The governor of the RBA, Dr Philip Lowe has signalled that rates will stay very low for an extended period of time. Keep up to date with the latest interest rates outlook for Australia from InfoChoice.
More lenders join the First Home Loan Deposit Scheme
The federal government's FHLDS allows first home buyers to apply for loans with a smaller deposit (under 20%). Commonwealth Bank and NAB were the first two lenders to accept applications for home loans under the FHLDS. From the 1 February, more lenders have joined the FHLDS, including Bendigo Bank, CUA, Tasmania's MyState Bank and WA's P&N Bank.
A full list of First Home Loan Deposit Scheme lenders is here.
Top at-call savings accounts (4 February 2020)
The best savings accounts deliver a high rate of interest with rules that match your own way of saving and managing money.
The Macquarie Savings account has a maximum bonus rate of 2.65% pa for four months and can be linked to any transaction account. The HSBC Serious Saver delivers a maximum bonus rate of 2.35% pa for four months.
Compare these top savings accounts with the best savings rates available in February on InfoChoice today.
Xinja Stash account is a "gamechanger"
Neobank Xinja Bank's Stash Account is currently paying 2.25 per cent per annum on balances up to $245,000. Unlike most other savings accounts, Xinja's Stash account has no introductory period and no minimum deposits or payments required to get a 'bonus' rate.
"The Xinja Stash account is a gamechanger in the savings market," said Vadim Taube, CEO of leading Australian financial comparison website InfoChoice.com.au.
"Savers who are tired of seeing their cash earn almost no interest because they don't meet the rules of their bank's savings account bonus rate might be interested in the Stash account."
Xinja Bank was granted a banking license by APRA in September. Read more about Xinja Bank at InfoChoice.
February's best credit card deals on InfoChoice.
The best basic credit cards offer low rates, fees and long interest-free periods while the best frequent flyer credit cards offer thousands of points upfront. Whatever you want from a credit card, InfoChoice can help.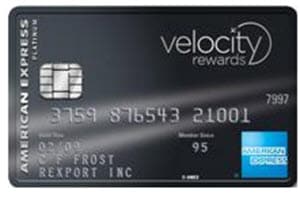 Right now, credit cards are offering thousands of frequent flyer points upfront and in amazing offers that are hard to ignore. For example, this great offer of 100,000 Velocity points closes on 12 February 2020:
The American Express Velocity Platinum credit card has an offer of 100,000 bonus Velocity Points when you apply online by 12 February 2020, are approved and spend $3,000 on your new credit card within the first three months.
Read more about the best credit cards in February at InfoChoice.
Banks forced to be more transparent
Homebuyers, property investors and policymakers will get access to more detailed home loan and property market data from 10 March 2020, announced the Australian Prudential Regulation Authority (APRA).
APRA is expanding its quarterly property data publication to include new and more detailed statistics on home loans sold by individual banks as part of APRA's move towards greater banking industry transparency.
APRA's Sean Carmody said the regulator is committed to "increasing transparency of both our own operations and the industries we regulate."
"One of the key ways we can do that is by releasing more of the data we collect."
120,000 Qantas Frequent Flyer points
120,000 bonus Qantas points are on offer from the NAB Qantas Rewards Signature Visa credit card right now. 90,000 QFF points are awarded to the cardholder when they spend $3,000 or more in the first 60 days of having the card. You can get another 30,000 bonus Qantas FF Points when you keep the card active for a year or more.
The NAB Qantas Rewards Signature Visa has a purchase interest rate of 19.99 per cent per annum and up to 44 days interest-free. For NAB Qantas Rewards Signature Visa rates and fees information see InfoChoice.
Australia's banks set to be "transformed" in 2020.
The Australian Prudential Regulation Authority (APRA) has announced its "policy and supervision priorities for the next 12 to 18 months." APRA is Australia's banking and financial services regulator and is charged with, primarily, ensuring Australia's banks are strong and run responsibly.
APRA will focus on:
Maintaining a strong financial system
Transforming governance, culture, remuneration and accountability across the financial services industry.
Improving superannuation outcomes
Improving internet and digital resilience in the financial sector
Other priorities for APRA this year include:
Strengthening the ability of the financial system to deal with a crisis and recover.
Ensuring banks have sufficient capital reserves to be "unquestionably strong."
Encourage underperforming superannuation funds to urgently improve member outcomes or exit the industry
Measure how banks and other financial institutions are dealing with risks like cyber-security and climate change.