Trending Financial News 6 February 2020
REVEALED: Fire insurance loopholes
Consumer lobby group CHOICE has analysed the definitions of fire in 26 major insurer home and contents policies and found 'loopholes' and 'difficult' conditions in most of them.
CHOICE says some of the exclusions used by insurance companies which could be relied on to deny bushfire claims include:
Damage caused by heat, soot, smoke or ash may not be covered, unless your buildings or contents caught on fire.
Damage caused by heat, ash, soot and smoke when the building has not caught on fire, unless it is caused by a burning building less than 10 metres away.
Some insurers simply fail to define 'fire' in their policies – making their exclusions unclear said CHOICE.
Fire insurance is too confusing says CHOICE
Major insurers AAMI, Coles, Youi and APIA have confusing, unfair or unclear "fire" definitions in their home and contents policies according to consumer lobby group CHOICE.
CHOICE said 70 per cent of the 26 major home and contents policies they analysed had 'difficult' definitions of fire.
"Many Australians are paying for insurance cover with loopholes or confusing definitions," said CHOICE CEO Alan Kirkland.
For example, you may not be covered for heat or smoke damage unless your building caught on fire said Mr Kirkland.
Xinja Bank 'mobbed' by new customers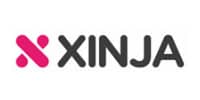 In under three weeks, Xinja Bank has collected 15,000 new customers who have deposited $100m into the Xinja Bank Stash account.
Xinja Bank launched the Stash account on 15 January, with an ongoing interest rate of 2.25% pa. There is no base rate and no minimum deposit or withdrawal rules to meet in order to receive the 2.25% rate.
Xinja CEO Eric Wilson told Australian Broker the account's success is partly because of the competitive ongoing rate on offer without the typical restrictive conditions seen elsewhere.
AMP will compensate insurance customers
AMP Financial Planning has been ordered to find and compensate customers who were given bad insurance advice and had policies rewritten to maximise commissions for AMP and its planners.
The court fined AMP more than $5 million and said: "This penalty proceeding reflects a lamentable failure of corporate will to take the necessary steps to prevent greedy and unlawful conduct taking place, and a further failure to adopt a swift and proper remedial response."
Justice Lee in the Federal Court said AMP did not have an adequate 'culture of compliance' during the period when the breaches of the law occurred.
AMP fined $5million over insurance advice
The Federal Court has fined AMP $5.175 million because, the court found, AMP failed to ensure its financial planners were acting in the best interests of their clients.
Corporate watchdog ASIC alleged that some AMP financial planners cancelled and took out replacement insurance policies for clients instead of simply transferring them. By cancelling insurance policies, customers could be exposed to risks and the planners received higher commissions.
Insurance advice was 'morally indefensible'
AMP has been fined $5million by the federal court over conduct by some of its financial planners in relation to insurance advice. The federal court noted today that conduct by one of AMP's financial planners, Mr Rommel Panganiban, was 'morally indefensible'.
The Court decided AMP did not properly investigate the insurance advice problem when it first discovered Mr Panganiban's conduct.
The Court said 'the lack of an effective response is an illustration of how badly things had gone wrong within the organisation'.
In May 2019, AMP admitted guilt in relation to ASIC's allegations.
Car loan rates crashing in February 2020
Banks, credit unions and online lenders are slashing car loan rates in February 2020.
The lowest car loan rates in Australia are below 5% pa. InfoChoice now lists car loans with rates starting from 4.19 per cent pa (comparison rate 4.73 per cent pa) fixed for three or four years.
For example, Moneyplace's car loan rates start from 7.65% pa comparison rate with a fast, easy, online loan application. You can get an answer in minutes.
Read more about the best car loan rates in Australia in February at InfoChoice.
Housing market recovery continues into 2020
The housing value rebound in Australia has continued into 2020, with the CoreLogic national home value index up by 0.9% in January.
Over the last 12 months the index has risen 4.1% – the fastest pace of growth since December 2017.
Housing values rose across all capital cities and regions in January, except regional South Australia.
CoreLogic head of research Tim Lawless said the property market recovery which began in Sydney and Melbourne is spreading to other areas of the country.
Keep up to date with the latest property market outlook at InfoChoice.
What is the average price of an Australian home?
In January 2020, the average price of a home in an Australian capital city was $663,844 and the average unit price was $572,374 according to data released this week by CoreLogic.
Home prices have risen across all eight capital cities in January 2020. Melbourne home prices are up 1.2%, Sydney up 1.1%, Hobart up 0.9%, Brisbane up 0.5%, Canberra up 0.3%, Adelaide up 0.2%, Perth and Darwin both up 0.1%.
Compare home loans from Australia's banks and other lenders at InfoChoice.