If there's anything in the world of Australian business that's near-universal, it's that fleet vehicles make up a significant part of operating costs.
At last count fleet vehicles made up a staggering 52% of all new car purchases, underscoring their importance. For small businesses, they can also be quite a headache to manage, owing to the need to contain costs and protect the bottom line.
The problem is, there are countless ways for the costs of a business vehicle to spiral out of control. The key to avoiding that is to have a solid plan to manage every aspect of the ownership, maintenance, and operation of business vehicles before they ever hit the road. To come up with such a plan, here are the things that should be considered.
Minimise upfront costs
One of the largest costs associated with small business vehicles is the upfront expense of purchasing the vehicle itself. That's why it's essential to make every effort to find a vehicle that fits within the business' budget and then work to get the best possible deal on it.
If the business isn't buying the vehicle outright, it's also a great idea to shop around to get the lowest vehicle loan rate. Then, the next step is to secure the most competitive comprehensive insurance rate possible.
Taking the time to conduct appropriate due diligence in these areas can affect the business' total cost of ownership of the vehicle in a big way, determining whether the vehicle will pay for itself or break the bank over the long haul.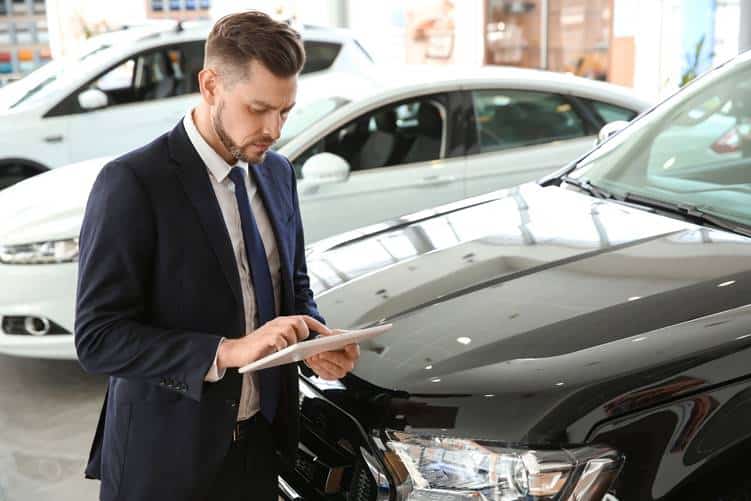 Track and manage fuel costs
When it comes to the ongoing operation of a business vehicle in Australia, one of the primary cost drivers is the fuel required to keep the car running. Not only is there the direct cost of the fuel itself, but also the overhead of managing all of the bills (and employee reimbursements if necessary). To get that aspect of business vehicle management under control, it's a good idea to choose one or more fuel cards to keep your fleet ready to roll.
To get started, head over to Fuel Card Comparison or Fuel Card Report and enter the specifics of the vehicle and its usage. Then choose the fuel card that best fits the business's needs. In most cases, the card you choose will provide discounts on purchased fuel, as well as a convenient way to track usage and costs, further reducing management overhead.
Create and stick to a fixed maintenance schedule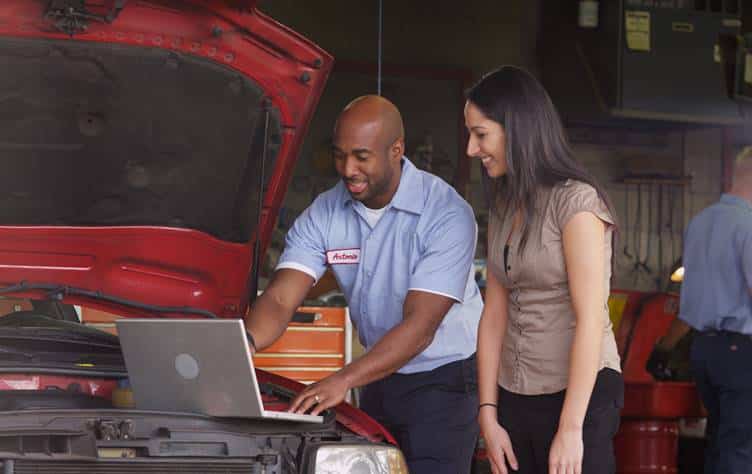 Besides fuel costs, the next largest ongoing cost of operating a small business vehicle is the costs of maintaining the vehicle to keep it in good shape. Taking care to do this will extend the useful life of the vehicle as well as make sure it remains running as efficiently as possible. The trouble with maintenance costs, though, is that they can be quite unpredictable. The only way to minimise costly maintenance surprises is to create a fixed maintenance schedule that takes care of all of the major areas of wear and tear on the vehicle.
Each specific car model will have its own recommended service schedule that may be used as the basis for the plan you create. For small businesses with a variety of vehicle types to maintain, it may be advantageous to adopt a less-specific maintenance schedule that's more conservative than the one specified by the vehicle manufacturers. That will also help to compensate for differing usage patterns and the driving conditions encountered by each specific vehicle. With some luck, having a solid maintenance plan can shave thousands of dollars of repair costs off of the total cost of vehicle ownership to the business.
Small business vehicle ownership made easy
By having a management plan that takes care of the items above, small business vehicle ownership should be a far less painful experience. It should make it possible to buy and operate fleet vehicles without worry that the costs will outweigh the benefits to the business.
It should also build a little bit of certainty into the ongoing expenses and provide good transparency into the day-to-day operating expenses. Together, those advantages should bring a smile to any small business manager's face and relieve them of quite a bit of stress in their role as the caretaker of the bottom line.
For more great small business advice, products, and services, check out InfoChoice's comprehensive small business section.
In it, you'll find plenty of useful information and cost-saving options to power your small business to new and more prosperous heights.
---
The products compared in this article are chosen from a range of offers available to us and are not representative of all the products available in the market and influenced by a range of factors including interest rates, product costs and commercial and sponsorship arrangements
InfoChoice compares financial products from 145 banks, credit unions and other financial institutions in Australia. InfoChoice does not compare every product in the market. Some institutions may have a commercial partnership with InfoChoice. Rates are provided by partners and taken from financial institutions websites. We believe all information to be accurate on the date published. InfoChoice strives to update and keep information as accurate as possible.
The information contained on this web site is general in nature and does not take into account your personal situation. Do not interpret the listing order as an endorsement or recommendation from us. You should consider whether the information is appropriate to your needs, and where appropriate, seek professional advice from a financial adviser. If you or someone you know is in financial stress, contact the National Debt Helpline on 1800 007 007.