Do you want a business loan without a mortgage over your own home?
Many lenders ask for security, such as the equity in the business owner's home and not everyone is able or willing to offer this. Maybe you rent your home. Maybe you want to keep your home separate from your business risks.
There are some lenders that don't require equity or other large assets as security. These business lenders look at the strength, cashflow and viability of the business instead.
You'll need a plan, a budget for the immediate future and beyond, a stable structure, bank statements and a good personal and business credit history.
Which business loan doesn't require a mortgage over my home?
Unsecured business loans are often offered by alternative lenders, as banks tend to require either residential or commercial equity as security.
Depending on your financials and history, you could ask for as much as $500,000 in a loan, a line of credit or in equipment finance.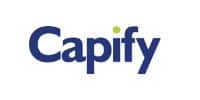 Capify unsecured business loans range from $5,000 to $300,000 with rates available on application.
Capify promises that funds can be in your bank, once the loan is approved, in about 24 hours. There are no application fees on Capify business loans.To be eligible you need to have at least six months' trading history and a minimum monthly turnover of $10,000.
Repayment terms range from three months to one year, with flexible payment options, and you'll also pay a three per cent origination fee.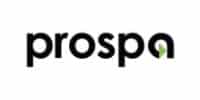 Prospa has unsecured business loans with rates starting at 1% per month. Rates are set according to the risk profile and credit score of the business. The minimum loan amount is $5,000 and for small business the maximum is $300,000. The Prospa Unsecured Business Loan is for small businesses with six months' trading history and a minimum monthly turnover of $6,000.
Repayment terms range from three months to two years and you can be approved and funded within 24 hours. There's a three per cent origination fee and you can make extra payments or clear the loan early with no penalties.

Become is an online platform for SMEs to find and optimize funding solutions. Business owners can get loan offers from multiple lenders including OnDeck and Prospa.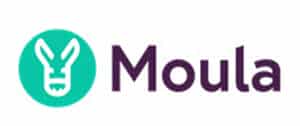 The Moula Unsecured Business Loan offers small businesses between $5,000 and $500,000 in finance and the application is entirely online. There's a two per cent establishment fee and then interest rates range from 0.61 per cent p.a. to two per cent p.a. with your repayments being made fortnightly.
Repayment terms range from six months to two years and you need six months' trading history and $5,000 in sales each month.
Overdraft vs business loan
An overdraft on a business bank account is a common way for business owners to manage cash flow and access credit when required for bills, suppliers and other expenses. An overdraft operates like a line of credit that is available if required. The overdraft facility does not cost you interest when your bank account balance is above zero.
If you don't have large one-off expenses to pay for and wish to smooth the monthly income and outgoings to manage cash an overdraft on a business bank account might be worth considering.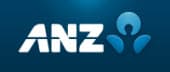 ANZ's Business Extra account comes with an optional overdraft facility, can be linked readily to accounting software and has daily payment limits of $50,000, for a monthly fee of $10.
There may be other business financing solutions with better rates or lower fees than the examples we have listed here.
InfoChoice has a guide to working capital finance for business owners and you can compare these unsecured business loans with other loans and other business lenders at InfoChoice.
* The products compared in this article are chosen from a range of offers available to us and are not representative of all the products available in the market and influenced by a range of factors including interest rates, product costs and commercial and sponsorship arrangements
InfoChoice compares financial products from 145 banks, credit unions and other financial institutions in Australia. InfoChoice does not compare every product in the market. Some institutions may have a commercial partnership with InfoChoice. Rates are provided by partners and taken from financial institutions websites. We believe all information to be accurate on the date published. InfoChoice strives to update and keep information as accurate as possible.
The information contained on this web site is general in nature and does not take into account your personal situation. Do not interpret the listing order as an endorsement or recommendation from us. You should consider whether the information is appropriate to your needs, and where appropriate, seek professional advice from a financial adviser. If you or someone you know is in financial stress, contact the National Debt Helpline on 1800 007 007.