Your credit score is the rating that lenders, banks and any other institutions that may have to lend you money or enter into a contract with you use to determine how risky you are. This measure of risk is your credit score, also known as your credit rating.
The largest credit reporting bureau or credit reference agency in Australia is Equifax and it has its own scoring system, ranging from zero to 1,200.
There are two other main credit reporting agencies, Illion and Experian and they use similar ratings and scores to tell lenders how much risk they're taking by extending credit to you.
What is a good credit score?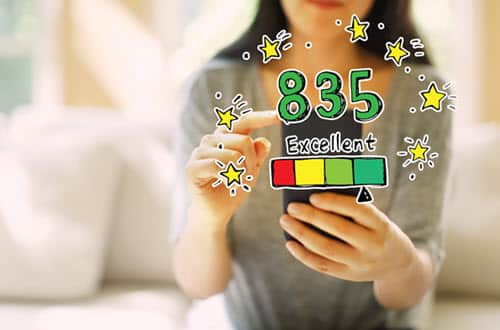 An excellent score is anywhere between 833 and 1,200 (if you're using Equifax) or between 800 and 1,000 with most other CRAs. A good score is anywhere from 500 to 800 and a poor score is usually below 400. A poor score doesn't necessarily mean you have a bad credit history, though; it may simply be that you've never really had any credit.
How is your credit rating decided?
Whichever CRA you use to get your credit rating, that rating comes from an assessment of your financial history. Your history is made up from all your credit cards, loans and overdrafts and how you've handled them over the years. Even things like your utility bills, mortgages and mobile phone contracts count towards your score and rating as they demonstrate how you handle your money and credit.
Your information is used to calculate how likely it is you'll pay or miss payments on any credit in the next 12 months. This helps lenders to decide if they'll give you credit and what sort of interest rate they'll apply.
Lenders also have their own particular criteria for potential borrowers, so you don't need to take your credit report as gospel, especially if you've had a patchy couple of years.
Good and bad credit in the real world
As you know now, your credit score is a measure of the risk of an adverse event going into your file in the next year. Adverse financial events include missed or late payments, defaults and even court judgements and bankruptcies.
The higher your score, the less likely you are to have an adverse event in the next 12 months. This means that lenders are more likely to extend credit to you and extend it on good terms and rates.
A lower score doesn't mean you won't be able to borrow money (although very poor ratings may mean this), but you may face higher interest rates or have to pay deposits on any credit agreements you enter into.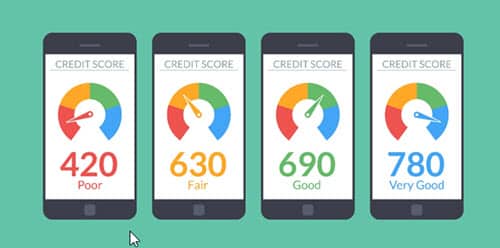 Equifax credit score bands
Below average to average
This banding has a score from zero to 509 and it's pretty likely that you'll have an adverse event on your file within the next 12 months. People with this banding are in the bottom 20 per cent of Australia's credit consumers.
Average
An average credit score, between 510 and 621, means that you're likely to have at least one adverse event within a year. You are in the bottom 21 to 40 per cent of borrowers.
Good
If you score from 622 to 725 then you're not particularly likely to incur an adverse event in the next 12 months and you're mid-range for the population.
Very good
A score from 726 to 832 means that you're unlikely to miss a payment or have any sort of adverse event within the next 12 months. You're in the second-to-top tier (61 to 80 per cent) of the Australian population when it comes to reliability.
Excellent
If you score between 833 and 1,200 then you're very unlikely to have any adverse events in the next year, compared to the average Australian credit-active person. You're actually five times less likely to have any negative events in your file than the "good" people in any 12-month period.
How is your score calculated?
It's calculated by using the information on your report, as well as a number of factors that look at your risk as a credit-user. These factors include:
The type of provider, as different lenders have different risk levels and bandings, as well as different risk appetites
How much you're looking to borrow, as the size of the loan, credit card limit or overdraft will affect your overall score; mortgages are assessed differently, however, due to their size
The number of credit enquiries you make, as every time you apply for credit, providers get your file and the application is noted on it. If you've been making several applications within a short period of time, it may mean you're under financial stress and therefore present a larger risk to lenders
Any directorship information, as owning or running a business or company can affect your credit score; you need to look at both your personal and your business credit reports
The age of your file, as newer files are deemed to be less "proven" than older ones
Your personal information; CRAs will look at your age, how long you've been in employment and how long you've been at your current address to see how stable you are.
Any adverse events as serious credit infringements, court judgements and defaults, as well as missed payments, will hurt your score .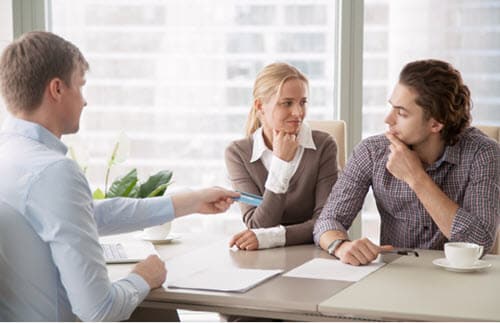 How to improve your credit score
There are lots of ways in which you can improve your score, even if you're already in the "excellent" banding. The easiest way to bring your score up is to make sure you pay all your bills on time and work to reduce your existing debts, whether they're credit card balances, overdrafts or loans. Thanks to comprehensive credit reporting, you can be rewarded for good financial behaviour nowadays.
What is comprehensive credit reporting?
Comprehensive credit reporting was brought in in early 2014 as a way to give lenders a better picture of potential borrowers. It records positive information as well as adverse events, so lenders can see your best side as well as your occasional mistakes. It's fairer and it also offers away to improve your score, by paying your phone bill on time every month, for example.
How to get my credit score fast
You can obtain your credit score by applying to one of the main CRAs, like Experian, Equifax or Illion. You can get one free report a year, so you should use this opportunity to check your rating to make sure it's accurate - and improving!
The information contained on this web site is general in nature and does not take into account your personal situation. You should consider whether the information is appropriate to your needs, and where appropriate, seek professional advice from a financial adviser. If you or someone you know is in financial stress, contact the National Debt Helpline on 1800 007 007.