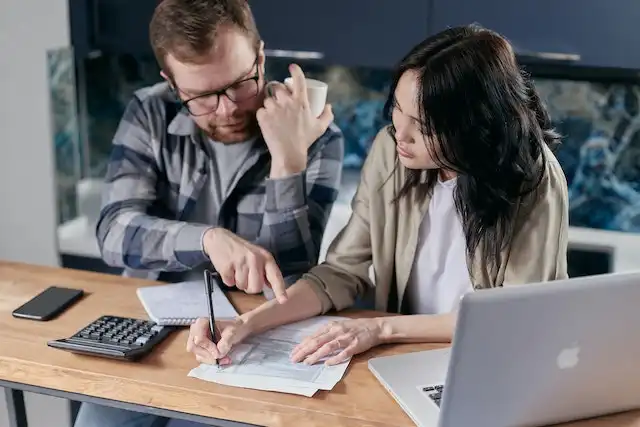 What's Your Credit Rating?
You may have seen an advertisement, or been spammed by an email from Credit Simple or Credit Savvy, or one of the myriad credit bureaux that have popped up in the last few years.
All of these credit reporting agencies ask the same question: do you know your credit rating?
"Do you know your credit rating?"
If you have thus far dismissed these ads and agencies as irrelevant, you may want to rethink your approach especially if you need a home loan, are looking for the best home loan, require or a personal loan, or are applying for a credit card.
Why?
Well, because your financial history and behaviour will determine whether your loan or credit application is successful. Credit reporting agencies provide you with a comprehensive credit check that indicates where you stand when applying for a loan.
They can do this all thanks to what is known as CCR.
What is CCR?
If we are talking popular culture trivia night questions, CCR would be a reference to Credence Clearwater Revival.
However, in the world of financial reporting, Comprehensive Credit Reporting, otherwise known as CCR is no trivial matter.
It is, in fact, an important cog in Australia's credit reporting system.
CCR allows for information, positive and negative, to be securely supplied between credit providers and credit reporting bodies and helps lenders recognise sound credit management behaviour.
Overall, the implementation of CCR has improved responsible lending requirements and borrowing practices. It effectively rewards people for having a good credit history, not be penalised for missing the odd repayment.
CCR - a brief history
CCR was first introduced in March 2014 as a voluntary scheme designed to elicit better credit reporting by lending specialists, most notably banks.
Prior to this, Australia operated under a "negative" credit reporting environment, whereby credit agencies such as Equifax only recorded negative data such as the date a credit account is opened, current limit on credit accounts, the nature of the credit account, the date a credit account is closed, monthly repayment history for a 24 month period and default listing.
On 2 November 2017, then Federal Treasurer (now Prime Minister) Scott Morrison mandated participation in Comprehensive Credit Reporting for the Big Four banks, forcing the banks to share 50% of a customer's credit data with credit bureaux including positive data.
Morrison said at the time: This will be a game-changer for both consumers and lenders, and will lead to greater competition in lending and naturally provide better access to finance for Australian households and small businesses.
"For borrowers, this regime should lead to one thing - a better deal on your mortgage, your personal loan or business loan.
"If you have a good credit history - you're paying down your mortgage, you haven't missed a payment on your car loan and your credit cards are under control - you will be able to demand a better deal on your interest rates, or shop around, armed with your data."
The banks were slow to adopt the changes.
Firstly, we live in data-rich times, where data is seen as an asset and a way to influence consumers. Some banks didn't want to give this 'asset' up, lest competitors use the data to try to win over rival customers.
In other words, it would impact competitiveness. Secondly, they saw it as a waste of time, given the amount of time dedicated to reporting all information. Thirdly, banks had built their systems to meet the requirements of the 'negative reporting' credit system, which up until recently was the minimum reporting requirement. The change to 'positive reporting' meant systems and processes had to change.
"Big banks have 90 days to implement CCR"
Further changes came into effect on 1 July 2019, with the banks now required to share 100% of credit data. They have 90 days from this date to do so.
Is CCR good or bad?
In previous iterations of CCR, your credit file would only illustrate bad behaviour such as payment defaults or bankruptcy. This has now changed to include positive behaviour such as paying bills on time, paying off your credit card early (repayment history), credit limits, account open and close dates or shutting down the card altogether.
That behaviour works in your favour when lenders consider handing out loans.
It is really only unfavourable if you have multiple debts that you are struggling to pay off, or if you don't have any credit history at all, which means you could be perceived as someone who can't demonstrate credit history.
The good news is that credit history falls off over a period of time and you can reset.
What to expect on your credit report
With all positive behaviour now to be reported, that can only mean better outcomes for those looking for a home loan or credit card.
Here's what you will see on your comprehensive report:
Credit inquiry information
Credit type application
Credit amount application
Open dates
Close dates
Types of accounts opened
Maximum credit amounts
New and previous credit amounts
Repayment conditions
Credit providers (licenced and unlicenced)
Overdue amounts
Monthly repayments for the last two years
Default agreements details
Commercial credit applications
Overdue commercial credit account details
How to ensure a positive credit report
One of the determining factors in an Australian home loan application is your credit score, a number generated by a credit reporting body that is a summary of the information on your credit report.
The higher the score, the better your credit history is, but with more information now readily available, your credit score could change on a regular basis as CCR adds additional information to credit reporting bodies each month.
So, how can you ensure your score remains high?
Consider these steps:
Keep an eye on your credit score, it's free and you can check your score at any time?
Only apply for loans you need and can afford to pay back. You can use these calculators to determine your borrowing power and refinancing limits.
Pay things on time. This budget planner will help you pay your bills in a timely fashion and without the stress of not knowing where your money is going.
Set up direct debits.
Only apply for credit when you really need it and if you do apply, know what the repayments will be before you sign on the dotted line and find out how quickly you can pay it off through extra repayments. This Credit Card Repayment Calculator can give you peace of mind.
If you see any anomalies on your credit card statement, report them immediately. In other words don't get fleeced.
The information contained on this web site is general in nature and does not take into account your personal situation. You should consider whether the information is appropriate to your needs, and where appropriate, seek professional advice from a financial adviser. If you or someone you know is in financial stress, contact the National Debt Helpline on 1800 007 007.