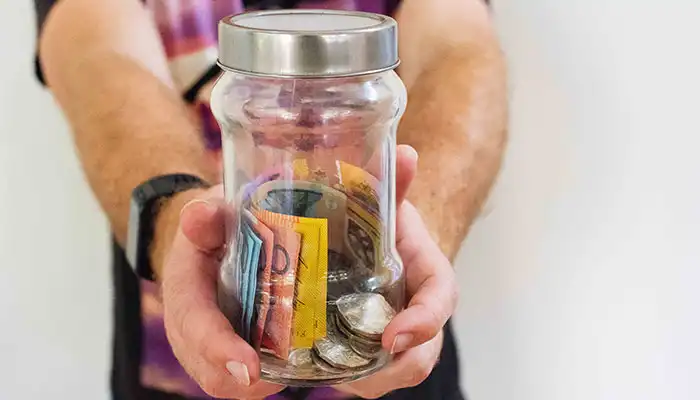 Most of us aim for a good-to-excellent credit score so that we can access low-interest loans and credit cards. Not all of us have a flawless credit file, though, because lots of us miss the odd payment here and there, while some of us get into difficulty with our personal finance and have more serious blots on our files.
Mostly, though, we have average credit ratings because most of us are average. Not too good, not too bad. This is different to bad credit loans, because there aren't necessarily any red flags on our credit report. An average credit score also means you might not have much of a credit history to start with.
Because you are 'average' you may face slightly higher interest rates, because anything other than a good-to-excellent score is seen as a higher risk to lenders. It seems unfair, but there's one way to tackle that, and that's securing your loan, among other options.
---
Advertisement
---

Fixed

Secured

N/A

More details

Secured Green Personal Loan

Variable

Secured

N/A

More details

Online Personal Loan Package

Variable

Secured

N/A

More details

Secured Residential Estate Personal Loan

Variable

Secured

N/A

N/A

More details

General Purpose Loan Secured By Cash

Fixed

Secured

N/A

More details

Fixed

Secured

N/A

N/A

More details

Fixed

Secured

N/A

More details

Online-only Special Fixed Rate Personal Loan

Fixed

Secured

N/A

More details

Secured Personal Loan Fixed

Fixed

Secured

N/A

More details

Secured Personal Loan Fixed

Fixed

Secured

N/A

N/A

More details

Secured Personal Loan Fixed

Fixed

Secured

N/A

N/A

More details

Secured Personal Loan (NSW, ACT & QLD only)

Fixed

Secured

N/A

N/A

More details
Important Information and Comparison Rate Warning
What constitutes an average credit score?
Your credit score is a rating between 0 and either 1,000 or 1,200 (depending on the credit reporting bureau you use) that is then placed somewhere on a five-point scale that runs from "weak" , through "below average" , "average" , "good" and "excellent" .
| | | | |
| --- | --- | --- | --- |
| Credit score range | illion | Equifax | Experian |
| Excellent | 800 to 1,000 | 853 to 1,200 | 800 to 1,000 |
| Very good | 700 to 799 | 735 to 852 | 700 to 799 |
| Average | 500 to 699 | 661 to 734 | 625 to 699 |
| Fair | 300 to 499 | 460 to 660 | 550 to 624 |
| Low | 0 to 299 | 0 to 459 | 0 to 549 |
The credit reporting agencies take the information on your file to formulate your score. This information includes how much credit you've had in the past, how you've handled it, whether you have lots of missed payments, defaults, whether you have a seemingly permanent overdraft and so on.
They also look at positive listings like paying your bills and debts on time. Staying in the one address and staying with the same telco provider can also reflect somewhat positively.
The average credit score is between about 500 and 700, but varies between the three reporting agencies - illion, Equifax, and Experian.
What sort of personal loans should I look for?
If you have an average credit score, there are some things you can do to lower your interest rate and find a loan suitable for you.
Unsecured vs secured personal loans
You can apply for unsecured loans with an average credit rating, but be prepared for higher interest rates than you'd get if you were using an asset as collateral. You can always nominate a guarantor if you think this will improve your chances of approval but this comes with risks too.
Unsecured loans aren't tied to anything, so the interest rate more dependent on you and your credit history. Secured loans however use an asset as collateral, so if you default, the lender might repossess your asset. This lowers risk for a lender, and could lead to a lower interest rate. Common assets to collateralise the loan include a term deposit or vehicle i.e. a car loan.
Home equity loan
If you have a mortgage on your home or own it outright and have significant equity, it may be possible to borrow against that equity. If you have a home loan and take out a home equity loan with the same lender, this might provide fewer hiccups than if you applied with another lender. Be aware that a home equity loan is often another product to your home loan and the interest rate is higher.
For retirees and seniors, another option is a reverse mortgage and a reverse personal loan. You won't have to make any regular repayments. Rather, the loan interest and principal will be recouped through the sale of your home.
Low-rate credit card
Chances are if your credit rating isn't crash hot, you might not get the hottest credit card deals. However if you can demonstrate a steady income and have an average credit score, you might be able to access low-rate credit cards.
Many low-rate credit cards have interest-free periods of 55 days. However keep in mind there might be an annual fee to pay. Further, the rate is likely much higher if you make a cash advance.
Peer-to-peer loan
Peer-to-peer or P2P lending involves a third party lender - usually a group of individual investors - the brand as an intermediary, and you the borrower. Investors get a rate of return, and you get a risk-based interest rate. However like unsecured personal loans, the interest rate could be high, but it's still another option to consider.
What sort of interest rates should I expect?
If your score is average, then you might see a range of interest rates, rather than an unequivocal set rate. This is because you're a higher risk, but you might not be too risky. The highest and lowest rates are bound by acceptability and fairness, so they tend to have narrower banding, whereas people in the middle have more of a range.
When you're comparing personal loans, look for ranges with upper limits that you still feel comfortable with. The chances are that your eventual rate will be in the middle of the banding anyway. If you worry that you might be near the top of the range, then you could consider applying for a smaller amount if possible.
Don't forget that the length of your loan and your employment history also count. It might be an idea to commit to a shorter payback period if you're worried about the amount of interest you'll end up paying.
You should also factor in establishment fees, as well as ongoing and early repayment fees. These add to the eventual cost of your loan so look to the comparison rate, which gives an indication to the fees payable.