Easy unsecured loans for small business is the aim of OnDeck Capital.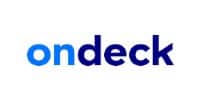 OnDeck opened for business in Australia in 2015 and specialises in unsecured loans for small and medium sized enterprises (SMEs).
One thing that sets OnDeck apart is how this lender sets rates for each business loan. OnDeck combines the credit score of the business with the cash flow of the business to come up with an appropriate rate.
Many small business owners are don't even know their business has a credit rating but that may be changing.
Cameron Poolman, CEO of OnDeck said 47 per cent of SME owners are now aware that a credit scoring system applies to Australian businesses.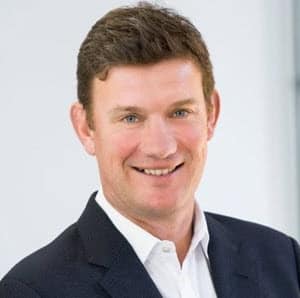 "OnDeck has worked hard to promote our free online credit score service," said Mr Poolman.
"The result has been a significant uptick in awareness, currently 47 per cent of SME owners are aware of business credit scores, up from just 7 per cent in 2018."
10,000 Australian small businesses have accessed their business credit report through OnDeck since 2015, said Mr Poolman.
So what is OnDeck? To review OnDeck, we first asked CEO Cameron Poolman to give us the low-down on this new kind of lender targeting small businesses.
Is OnDeck a bank?
No, OnDeck is not a bank, we do not offer deposit accounts.
OnDeck is an online lender 100 per cent committed to powering the growth of Australia's small to medium-sized enterprises (SMEs) through credit and technology innovation.
How does OnDeck set loan rates?
Unlike the big banks OnDeck doesn't have standard interest rates that apply across the board. Rates are determined by the length of the loan, cash flow and credit score of the business. A bespoke interest rate will apply to each different business and even to different loans within that business.
OnDeck Australia's proprietary small business credit scoring system, the OnDeck Score®, evaluates thousands of data points - from cash flow to public records.
Are OnDeck business loans online?
Cameron Poolman says, unlike banks and other lenders, OnDeck does not ask business owners to complete reams of time-consuming paperwork in order to apply for a loan.
As an online lender, OnDeck streamlines the finance process for SMEs, requesting far less information, and expediting the application and approval process by allowing key documents such as bank statements, to be uploaded directly to OnDeck online. This approach ensures a fast application process, with funding decisions in as little as one business day.
Will OnDeck lend to me if the bank says no?
In Australia, mainstream banks and traditional lenders typically aren't interested in providing unsecured lending to SMEs.
Today, technology is changing the way we think about business loans, allowing us to focus more on cashflow and less on hard assets as security, whilst providing an easier, faster, and better process.
OnDeck's sophisticatednear-real-time data analytics allow us to extend credit to those SMEs we believe can and want to repay their credit.
What are OnDeck's minimum loan criteria?
OnDeck have some basic loan eligibility criteria including:
Minimum gross annual turnover of $100,000
Minimum one year in business, and
A minimum credit score of 500.
A personal guarantee from business owner
OnDeck unsecured business loans start at $10,000 with a maximum loan amount of $250,000. OnDeck loans are principal and interest with a maximum loan term of two years.
OnDeck promises quick turnaround and funding of loan applications within 24 hours. Currently OnDeck is offering loans with no repayments until January 2020.
You can compare OnDeck's small business loans with other lenders at InfoChoice.
The information contained on this web site is general in nature and does not take into account your personal situation. You should consider whether the information is appropriate to your needs, and where appropriate, seek professional advice from a financial adviser. If you or someone you know is in financial stress, contact the National Debt Helpline on 1800 007 007.