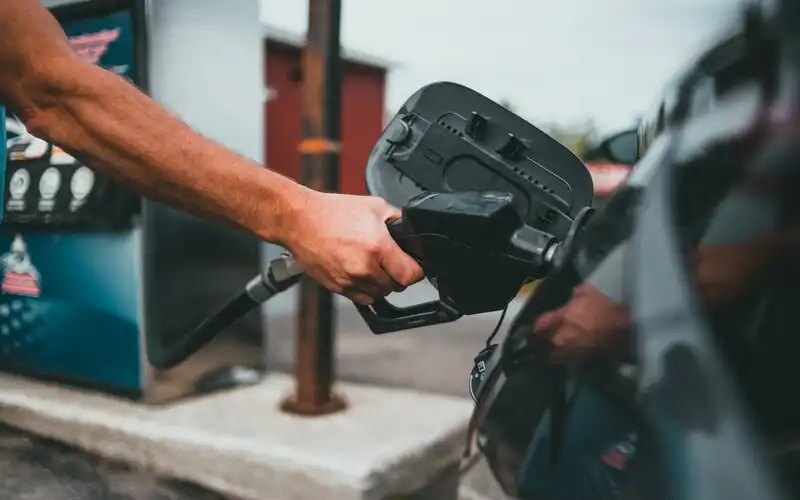 Getting a car can liberate you in all sorts of ways, but that freedom usually comes with a hefty bill. If you're doing up a budget, or considering buying a new car, it's important to remember that your vehicle is an ongoing expense. Once you factor in loan repayments, fuel, registration, insurance, among various other costs, it can take hundreds of dollars each week to keep your car running.
According to the Australian Automobile Association (AAA), this is how much the average Aussie household spent on car running costs in the June 2023 quarter.
| Expense | Average weekly cost | Annual cost |
| --- | --- | --- |
| Car loan repayments | $184.16 | $9,576.32 |
| Fuel | $95.33 | $4,957.16 |
| Registration, CTP and licensing | $30.24 | $1,572.48 |
| Insurance | $35.71 | $1,856.92 |
| Servicing and tyres | $33.16 | $1,724.32 |
| Tolls | $13.24 | $688.48 |
| Total | $391.84 | $20,375.68 |
We've broken down these costs, as well as how to minimise the amount you're spending.
Car loan repayments
As per the AAA and as you might expect, the most significant ongoing cost for Australian motorists is the car loan itself. The average Aussie household paid $184.16 per week in car loan repayments, but this isn't particularly relevant since the main determinant for loan repayments is the value of the car itself, so loan costs vary from car to car.
Generally speaking though, its a good idea to make sure you aren't paying more in interest than you need to be. Lenders will compete for your business, so by shopping around, you might be able to refinance to a lower rate elsewhere.
---

Variable

New

1 year

More details

FEATURED

loans.com.au – New - Home Owner Special

Get the option to choose to reduce your regular payment amounts if you opt for balloon payment
Available for purchasing new and demo vehicles
$5,000 to $150,000 loan amount
Required: Good credit history, stable employment history. Aus citizenship or PR.

loans.com.au – New - Home Owner Special

Get the option to choose to reduce your regular payment amounts if you opt for balloon payment
Available for purchasing new and demo vehicles
$5,000 to $150,000 loan amount
Required: Good credit history, stable employment history. Aus citizenship or PR.

Fixed

New, Used

99 years

N/A

More details

NOW Finance – No Fee Secured Loan

Fixed

New

99 years

More details

FEATURED

OurMoneyMarket – New Car Loan

Lower Interest Rates
No Hidden Fees
A quick and easy, 100% online application. No printing. No paper. No fuss.
Important Information and Comparison Rate Warning
Fuel
Fuel prices (specifically petrol and diesel) are among the most volatile of any good in the world. In Australia and around the world, it's normal to see fuel prices fluctuate by more than 10% month to month.
This is because much of oil imported to Australia comes via OPEC countries, which stands for Organization of the Petroleum Exporting Countries and consists of four countries - Iraq, Kuwait, Iran and the UAE. They can adjust supply of oil, which drives prices up accordingly.
Refined oil barrels are then bought via Singapore's Mogas 95 futures index and imported to Australia. Whenever there is a disruption to the supply of crude oil, prices rise until demand drops towards the level that can be supplied, but since it takes a lot to shift demand (people still need to drive to work), prices often go up dramatically.
This means it's difficult to accurately predict how much you'll need to spend on petrol or diesel in the future, since prices are constantly changing.
Fuel price cycles
One way to try to keep on top of trends is to check the ACCC website, to find up to date data on fuel prices in Australia's five largest cities. The ACCC provides information on fuel price cycles, and whether prices are likely to go up or down accordingly in the coming days, which can be a useful way to figure out when to fill up. As of 2022, it says the average price cycle takes 5 weeks in Sydney, Melbourne and Perth, and just over 2 weeks in Adelaide.
One of the recommendations the ACCC nearly always makes is for Aussies to shop around to find the best deal. Even in the same area, there can be substantial differences between fuel stations. There's a bunch of apps like Petty, PetrolSpy, GasBuddy, Fuel Map and MotorMouth which have up to date information about where to find the cheapest fuel.
Electric cars
The price of charging an electric car can vary depending on where the power is coming from. If you're charging at home, you'll just be paying your normal rate in Kilowatt-hours (kWh), which will typically be something between $0.20 and $0.40 per kWh. If we use $0.30, and take the Tesla Model 3, which has a 57.5kWh maximum battery capacity, this means a full charge will be $17.25, which Tesla say has a maximum range of 621 kilometres (the EV database has a more conservative estimate of 405kms).
In any case, unless you're driving hundreds of kilometres a week, charging an EV at home means you likely won't spend more than $20 a week powering the car. If you charge your EV at a superstation, you will probably end up paying more, anywhere from $0.20 per kWh to $0.65, but it will still almost certainly be cheaper than filling up a petrol car.
Registration, Compulsory Third Party insurance and licensing
If you want to drive a car on a public road, it needs to be registered with the relevant state department of transport, and you'll also need to have a valid license. Both of these incur periodic fees, as any driver in Australia can attest to. On top of this, it's compulsory to pay third party insurance, which covers the cost if you injure (or kill) another person on the road.
These are state policies, so there can be a big discrepancy between regions. The Australian average weekly cost on these expenses is $30.24, or $1,572.48 a year but it also revealed the average for each of the capital cities.
| City | Average weekly cost | Average annual cost |
| --- | --- | --- |
| Sydney | $24.94 | $1,296.88 |
| Melbourne | $34.07 | $1,771.64 |
| Brisbane | $31.23 | $1,623.96 |
| Perth | $34.66 | $1,802.32 |
| Adelaide | $27.51 | $1,430.52 |
| Hobart | $23.12 | $1,202.24 |
| Darwin | $31.55 | $1,640.60 |
| Canberra | $40.01 | $2,080.52 |
As far as tips and tricks to save here go, there isn't too much you can do, since these prices are fixed. However, you will often be given the option to renew your registration or CTP on a quarterly, semi annual or annual basis. By choosing annual, you can often pay less than making more frequent payments.
Comprehensive insurance
Compulsory third party insurance means you're covered if you're responsible for injury to another person while driving, but this is insufficient for most people. It's a good idea to have an insurance policy that covers yourself for damage done to other people's cars or property, as well as to your own vehicle.
Car insurance premiums are specific to the car and the driver, and can vary based on the following:
| Risk factor | Impact on premiums |
| --- | --- |
| The car (age/make/model) | The more likely the car is to have mechanical issues, or be seriously damaged by a crash, the higher premiums will generally be |
| The driver (age/gender/driving history) | If the driver is deemed more risky (young men are considered more likely to get in a serious crash than older women, for example), premiums go up |
| How the car will be driven | Premiums tend to go up the more the car will be driven, since there are more opportunities for an accident. |
| Location | Location can also bear weight on insurance premiums. Maybe your suburb has a higher property crime rate, or is susceptible to flooding or hail. |
Insurance policies are another area where it pays to shop around. The above factors tend to work in the same direction, but will be weighted differently by different providers. Some insurers might charge a steeper premium because your car is older, while this will have less of an impact elsewhere. Exploring all your options and getting a bunch of different quotes can help you ensure you aren't paying more than you need to be.
Servicing, tyres and other maintenance
How often you need to get your car serviced will depend on how often it's driven. Often, mechanics will recommend the next service at whichever comes first of a set date or amount on the odometer. Skipping a service is a recipe for short term gain, long term pain, because the longer it takes to identify an issue with your car, the more expensive the repairs are likely to be.
Anyone who has had to change a tyre can attest to how easy it is to blow one out, but even if you're lucky and avoid this, tyres do eventually wear out. Depending on your car, a new tyre could be anything from $100 to $2,600 apiece.
Most mechanical issues aren't covered by insurance, so you'll need to consider the possibility that at some point in your car's lifespan, you'll need to make other expensive repairs. This is often unavoidable, but regularly getting your car serviced and inspected by a mechanic can help nip potential problems in the bud before they get too costly.
Tolls and parking
Finally, you also shouldn't neglect how much you might fork out in fees for tolls or parking over time. The AAA suggests the average Australian household spends $13.24 a week, or $688.48 a year on tolls, so it's not insignificant. It's easy to say you'll just avoid tolls, but when you're running late for an important appointment, sometimes it's just too tempting to pay to shave a little bit off your travel time.
Parking is another seemingly petty expense that can quickly add up. Parking share service Parkhound estimated it costs an average of $34.42 to park a car off street for a day in Australia, although this can vary wildly from area to area.
Tolls and parking are expenses that can be minimised by a bit of forward planning. If you know you'll be heading into the CBD, and that parking there costs an arm and a leg, it might be worth driving to a train station in the outer suburbs and leaving the car there. Services like Parkhound, where local people rent out their parking spaces, could be another good way to save.
What cars have low running costs?
The above estimates are generic, encapsulating the entire range of consumer vehicles driven in Australia, but there can be big differences between different vehicles.
In 2022, the RACQ published average vehicle running cost for different categories of vehicle. This was based on the weighted average fuel price across Queensland for the year to June '22, with market averages for loan repayments (6.99% p.a comparison rate for normal cars, 5.59% comparison rate for electric models), and registration and insurance costs for a 30 year old driver from an average risk postcode.
These results are on a per car basis, not per household like the above AAA data. While it's exclusive to Queensland, it's still a useful indicator of how much more expensive it is to own certain types of vehicle.
| Vehicle category | Example cars | Average Monthly Cost | Average Annual Cost |
| --- | --- | --- | --- |
| Light cars | Kia Picanto Hatch, Mazda 2 Hatch, Suzuki Swift | $841.38 | $10,096.56 |
| Small cars | Volkswagen Golf Hatch, Honda Civic Hatch, Toyota Corolla Hatch | $1,038.65 | $12,463.75 |
| Medium cars | Mazda 6 sedan, Toyota Camry sedan, Honda Accord | $1,317.17 | $15,806.05 |
| People movers | Kia Carnival, Hyundai Staria | $1,575.15 | $18,901.80 |
| Electric | Tesla Model3, Hyundai Ioniq, MG HS | $1,465.73 | $17,588.72 |
| SUV small | Mazda CX3, Hyundai Kona, Subaru XV | $994.50 | $11,934.05 |
| SUV medium | Mitsubishi Outlander, Subaru Forester, Toyota RAV4 | $1,309.40 | $15,712.76 |
| SUV large | Toyota Kluger, Mazda CX9, Hyundai Santa Fe | $1,572.26 | $18,867.17 |
| All terrain | Toyota Landcruiser, Toyota Prado, Mitsubishi Pajero | $1,927.35 | $23,128.19 |
| Light Commercial (4x2) | Popular Utes like the Mazda BT50, Toyota Hilux and Nissan Navara have both 4x2 and 4x4 models | $1,413.39 | $16,960.69 |
| Light Commercial (4x4) | | $1,634.25 | $19,611.02 |
The RACQ's calculations encapsulate fuel, servicing, registration and insurance, and a car loan - the latter of which is a significant cost addition.
Ways to minimise car costs
When choosing your car, it might be worth considering the following to try to minimise running costs.
Fuel efficiency. If you're hunting for a new car, fuel efficiency should be an important consideration. Big cars for example might be more convenient, but they tend to be more expensive to fill up, and guzzle fuel at a far quicker rate than smaller alternatives. For example, according to the RACQ report, the owner of a 4x4 Mitsubishi Triton can expect to pay $224.68 per month for fuel, while for a Toyota Corrolla, it is less than $150.

Where the manufacturer is. A Mercedes might make you the envy of the workplace car park, but it could be a bit of a setback to find out the new niche widget your car needs won't arrive from Germany for six months. If you choose a car with a manufacturer closer to home, you might find it easier to find replacement parts. In addition, European and luxury cars tend to carry higher servicing and insurance costs. In the RACQ report, the servicing costs for Volkswagen cars tend to be nearly double that of equivalent vehicles. A Polo, for example, cost $54.05 each month to service, while a Toyota Yaris was just $20.17.

Safety. Choosing a car with a high ANCAP rating doesn't just mean you and your family might be safer in the event of a crash. Safer cars also tend to have lower insurance premiums, and could need fewer repairs.

Government incentives. Some vehicles (electric cars for example) have subsidies available to incentivise Australians to buy them. Many lenders also offer 'Green car loans' which typically mean significantly lower interest rates than conventional alternatives.