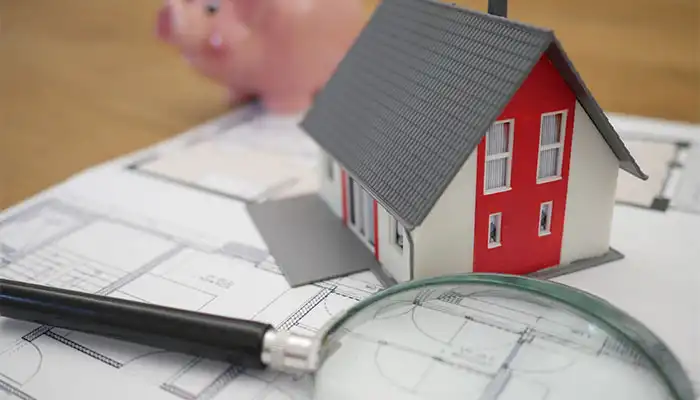 What is a property conveyancer?
Conveyancing is the area of law around property changing ownership. There are several documents including the contract of sale and memorandum of transfer that need to be lodged properly for ownership to legally transfer from the selling party to the buyer. While this can be done yourself, most people enlist the services of a property conveyancing specialist, as the process can be complicated.
What does a property conveyancer do?
Some of a conveyancer's main responsibilities include:
Property searches. A conveyancer should find all the relevant information about the property, including title searches, information about boundaries and any easements as well as the mortgage.

Preparing legal documents. The sale contract, the transfer deeds and settlement statements all need to be lodged with the relevant authorities. Preparing and lodging these documents is one of the most fundamental parts of conveyancing.

Liaising with all parties. Essentially, the aim of conveyancing is for a smooth transition process. This means that the conveyancer should be an intermediary between solicitors, real estate agents, lenders and other relevant parties, making sure lines of communication are open and any issues quickly addressed.

Handle the financials. A good conveyancer will also handle the financial side of the transaction, like calculating how much stamp duty will be due, coordinating the transfer of funds between parties and conducting the settlement when the day comes.

Finalise the transaction. On settlement day, the conveyancer might coordinate the transfer of funds, ensure all fees and taxes are paid and register the sale with the relevant authorities.
What documents are involved in property conveyancing?
There are several documents that need to be prepared and lodged.
Sale contract. The sale contract outlines the terms and conditions of the property transaction, including purchase price, deposit amount and settlement date. Once the contract goes through, it is legally binding, so a conveyancer will make sure there is nothing amiss.

Mortgage details. The surveyor will also handle the legal documents related to your home loan, including the mortgage on the property.

Transfer deed. Deeds are the legal documents that confer ownership of property. Transfer deeds need to be lodged in order for the property to become legally owned by the buyer.

Property searches and certificates. There are often several other documents that validate or assess a property's legal or financial status. This could include title searches, local authority searches, drainage searches or environmental reports, among other things.
How much does a property conveyancer cost?
Conveyancing fees in Australia can range from $500 to more than $2,000 for complicated transactions. It really depends on the particulars of the sale: the more work for the conveyancer, the higher fees will tend to be.
LEAD conveyancing provide the following ballpark figures for Australia's largest cities, but keep in mind there will always be a high degree of variation.
| | Estimated conveyancing fee |
| --- | --- |
| Sydney | $1,000-$,1300 |
| Melbourne | $1,050-$1,250 |
| Brisbane | $468-$580 |
Can I do the conveyancing myself?
It is completely legal to do conveyancing yourself. Many providers offer DIY conveyancing kits that typically cost between $80 and $200, which would generally be less expensive than hiring a professional. If you are confident you have enough knowledge about property law, this could be a way to save money.
However, conveyancing can be a complicated legal process, and any errors or omissions could lead to legal issues in the future, which might mean you end up needing a conveyancer or a solicitor anyway. If you aren't familiar with the process, it's probably a good idea to leave it to the experts.
Commercial property conveyancing
Conveyancing is also necessary for the purchase of commercial property. While the principles are broadly the same, the transition process tends to be more complicated, with more legal agreements and financial considerations than residential transactions. Conveyancing for the sale of commercial property usually also involves navigating through zoning regulations, planning permission and lease agreements, so it's probably even more important to ensure whoever is doing the conveyancing knows their stuff.
Strategic property conveyancing
The most important part of conveyancing is to make sure all the documents are prepared and lodged correctly, to prevent title issues in the future. However, many people also seek to use conveyancing in a way that optimises their financial position. There are several strategies that conveyancers could use:
Tax planning and optimisation. Strategic conveyancing takes tax implications and opportunities into account. A savvy conveyancer might structure the transition of ownership in a way that minimises the tax burden for both buyer and seller. For example, a conveyancer might recommend that the buyer of an investment property should do so through a trust or company, for potential tax benefits like asset protection.

Mitigate risks. Beyond the legal obligations, conveyancing can also be a good way to do your due diligence on potential risks for the future of the property. A good conveyancer will identify title issues, planning constraints and environmental concerns that could affect the future worth of the property, so the buyer can proactively take steps to address these issues.

Timing. The conveyancing process means the transition of ownership can become drawn out. Strategic conveyancing might involve timing the sale point to the advantage of the buyer or seller. For example, discounts or concessions on capital gains tax are often available to a buyer who holds on to a property for over 12 months. Strategic conveyancing could mean holding off on the sale point until the 12 months are up, for a potentially lower tax bill for the seller.
How to choose the right property conveyancer
Once you decide you would like to consult a conveyancing professional, you'll need to make sure you find a good one. Here are some things to consider when selecting a conveyancing solicitor:
Experience and expertise. Look for a conveyancer with significant experience handling property transactions. Property law varies state to state, so it's also beneficial if they have spent a long time conveyancing in the region you are buying in.

Transparent pricing. Before you hire a conveyancer, it's a good idea to request a breakdown of the charges and fees up front. Servicing fees can vary, so you want to make sure you understand exactly what you're paying for.

Local knowledge. If possible, it's a good idea to try to find a conveyancer with intimate knowledge of the local area. They are likely to have a better idea of any specific regulations or potential issues that could arise.
Professional accreditation. Make sure that the conveyancer you choose is licensed by a professional body, like the Council for Licensed Conveyancers.