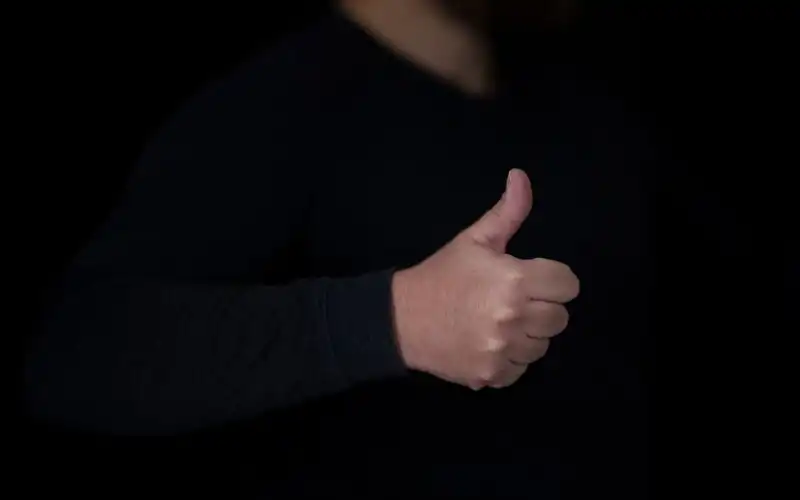 Banks will assess your income and expenses, as well as use the Household Expenditure Measure to assess your borrowing power. There's no set time frame for how long this can take. Depending on the circumstances and the lender it can be anything from under an hour to several weeks. More complex applications can take even longer - so how does your lender stack up?
CommBank (CBA) Home Loan Approval Times
According to CommBank's website, while some customers have home loan contracts in place within 60 minutes, loans can often take 4-7 business days to be accepted.
InfoChoice contacted CommBank for a more accurate estimate, but has not received a response.
NAB Home Loan Approval Times
NAB has introduced its Simple Home Loan, a digital platform with what Home Ownership Executive Andy Kerr calls "fast and effortless" home loan approvals.
"Already we have seen some home loans unconditionally approved in as little as 15 minutes" Mr Kerr told Infochoice.
About 90% of NAB home loans are processed through the platform, with 35% of eligible customers approved in under one hour, and 50% receiving a decision within 24 hours.
In 2022, NAB claimed its average approval time across all home loan applications was less than two days
ANZ Home Loan Approval Times
ANZ publishes information about its home loan servicing levels here. As of September 2023, these are some of the standard turnaround times for the application of an assessment.
| Stage | 'Simpler switch'-Like for like refinances that meet certain requirements | Simple application | Complicated application |
| --- | --- | --- | --- |
| New application | 1 day | 3 days | 7 days |
| Additional documents | 2 days | 3 days | 3 days |
Once the loan has been approved, the following wait times are standard while the loan is finalised.
| Stage | Service level |
| --- | --- |
| Document preparation | 1 day |
| Document verification | 1 day |
Suncorp Home Loan Approval Times
Dylan Atherton, Head of Home Lending Products at Suncorp, told InfoChoice the average turnaround time for home lending applications is under three days. In 2022 it also introduced the Suncorp SunLight loan, which allows eligible lower risk applications to receive a response within 48 hours.
Mr Atherton says preparation is one of the best ways to speed up the approval process.
"Being organised with your identity documents and other approval information can significantly streamline things," he told InfoChoice.
Macquarie Bank Home Loan Approval Times
According to Macquarie's website, most applications can be turned around in under one business day if it qualifies. In 2021, a Macquarie spokesperson told Infochoice Group the average time to assessment, how long it takes for a credit analyst to pick up an application, was six hours.
Bank of Queensland Home Loan Approval Times
In 2021, BOQ told Infochoice Group its average conditional approval time was two business days, but have since stopped sharing this information externally.
AMP Home Loan Approval Times
An AMP spokesperson told Infochoice Group in 2021 the average turnaround time to a credit decision was just under six days. However, the AMP website says the majority of digital home loans can be approved these days within 24-48 hours.
---

Variable

More details

FEATURED

INCLUDES NOV RBA RATE INCREASE

loans.com.au – Variable Home Loan (LVR < 90%)

No ongoing fees
Free redraw facility
Unlimited extra repayments

Variable

More details

FEATURED

Refinance only

APPLY IN MINUTES

Unloan – Variable Rate Home Loan – Refinance Only

No application or ongoing fees. Annual rate discount
Unlimited redraws & additional repayments. LVR <80%
A low-rate variable home loan from a 100% online lender. Backed by the Commonwealth Bank.

Variable

More details

Reduce Home Loans – Rate Cutter Home Loan (LVR < 60%)
Important Information and Comparison Rate Warning
What is home loan pre-approval?
If you get in touch with a lender before you start firing offers on all the properties that catch your eye, you might be able to get conditional preapproval. This basically means the lender will approve you, pending conditions, for a home loan up to a certain amount. There are a few advantages to doing this:
Firstly, it gives you a much better idea of exactly which properties you should be looking at. It's no use putting in a bid on a house likely to sell for over $1 million if you are only going to be able to borrow $600,000. When you have preapproval and a deposit, you can have a pretty good idea of your purchasing power, and browse properties accordingly.
Secondly, having preapproval means realtors representing sellers might look more favourably at you. It demonstrates you are a serious buyer, and shows there shouldn't be any financial issues with the transaction going through. This also signals to the selling agent you have a hard budget and won't be tempted by cat-and-mouse games of increasing your offer.
Finally, preapproval can speed up the application turnaround once you have an offer accepted. Your lender will likely have most of your important details on record already, so a lot of the steps towards unconditional approval are cut out.
Steps to home loan approval
Shop around to find a lender or loan product that suits you
Before you apply anywhere, it's important to compare your options to make sure you are getting a competitive deal. You should have a look at several lenders, comparing things like rates, fees, extra features and repayment options. You should also work out whether you are looking for a fixed or variable rate mortgage. It's worth taking your time here: even a small difference in rates can alter your repayments dramatically.
Compare home loans from some of Australia's most reputable lenders with Infochoice.
Apply for preapproval
Making sure you're organised before you apply ensures you aren't wasting time with a back and forth with your lender while they get all the details you'll need. Each lender will have specific documents and information they need from you, so make sure you look this up and have everything ready. Some of the requirements they will have might include:
Identity Documents (Could include drivers licence, passport, Medicare card)

Financial information (Payslips if you are an employee. If you are self employed, it can be a bit more complicated and you might need to provide personal tax returns, business statements and ABN information, among other things).

Information about your deposit
Preapproval can take just a few hours, but can stretch out to weeks if there are issues with your application. Getting all your documents in order prior to applying prevents any problems from insufficient evidence, but there are other factors that might unavoidably make the application take longer, which we'll get to.
Property valuation
Once you've got preapproval, you can go into the market with much more intent, and start putting in offers. There's really no time frame for this, it just depends on the market and how strict your preferences are. Keep in mind that pre-approval periods typically last 90 days.
Once you have an offer accepted on a property that suits you, you can then go back to the lender who preapproved you and they will undergo a property valuation. This is to assess the Loan to Value Ratio (LVR) of the loan. Some lenders have extremely fast valuation databases that can be virtually instant, but in other cases it might be a bit more of a prolonged process. Ideally, it shouldn't take more than a couple of days, but if the lenders valuation comes in substantially below the purchase price, this can complicate things, and the application might be referred to the lenders credit department.
Full approval
After the valuation is completed and everything is in order, its up to the lender to finalise all the details and make your loan official. Depending on the lender, this ranges from the same day to about a week.
Why is my home loan taking so long to be approved?
These are some of the most common reasons that cause longer approval times.
Income is difficult to verify
If you are self employed, getting a home loan can become a bit more difficult. Lenders are normally a bit more apprehensive about self employed applicants because their income is harder to verify.
Whereas employees normally just need to provide a few payslips, the self employed usually need to provide extra evidence like business profit and loss statement, ABN registration details or personal tax returns, among other things. There might be a bit of back and forth with your lender as they try to get hold of all the information they need to approve you.
Credit approval
Ideally, your home loan application is given to someone in the direct lending department of the bank, who can verify all your details and approve you with a quick turn around. Some lenders though have credit departments that certain applications have to be sent to be approved, which tends to mean a delay.
This generally happens when certain red flags are raised with an application. For example, a poor credit history or a recent default usually means the application is automatically referred to a credit team, who will conduct a more in depth analysis of the borrower's trustworthiness. The following are a few other examples of situations where an application might be referred to credit, and therefore delayed:
The loan will push the applicants debt to income (DTI) ratio above a certain threshold (many lenders won't lend more than 7-times someone's income)

The lender appraises the property at a significantly lower value to the purchase price

Unusual or suspicious credit activity