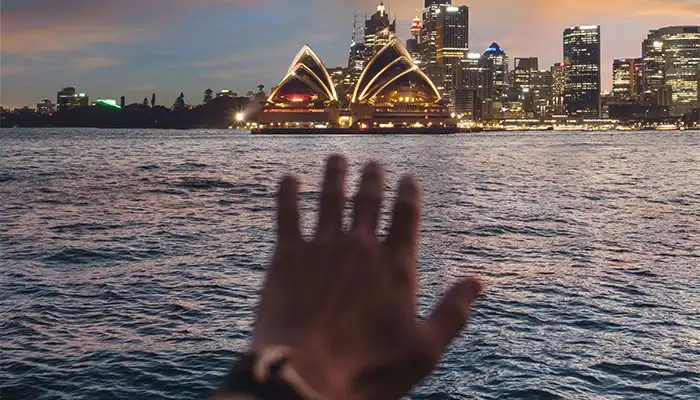 If you're a small business owner, a contractor, a sole trader, or a freelancer, you're likely a hardworking, creative-thinking, go-getter who is obviously capable of steering your own ship. You're also among friends. Nearly 14% of Australia's working population are self-employed, as per the census conducted by the Australian Bureau of Statistics (ABS) in 2021.
However, when assessing borrowers, lenders typically look for secure employment, consistent income, and stable spending habits, among other factors. Those who are self-employed typically boast many positive traits, but they can't always boast that trio.
But don't despair. Plenty of self-employed Aussies successfully secure home loans. They may just need to provide different information so a lender can assess their ability to service a mortgage.
Home loans available to self-employed Australians
---

Variable

More details

Homeloans.com.au – Low Rate Home Loan Alt Doc- Options (Owner Occupied) (Principal and Interest) (LVR < 70%)

Variable

More details

Bluestone – Near Prime Home Loan (LVR < 75%)

Variable

More details

Pepper – Pepper Easy Home Loan (Principal and Interest) (LVR 80%-85%)
Important Information and Comparison Rate Warning
Securing a home loan when you're self-employed
Signing up for a home loan when you're self-employed is often a different process as to if you were an employee. For starters, your income (and therefore your ability to repay your mortgage) is likely dependent on your business.
A typical employee will be able to pull out payslips on a lender's request. However, as a business-owner or sole-trader, you might realise your income via your business' profits. For that reason, a lender will likely want to assess your business to ensure its sound enough to provide a reasonable income for the foreseeable future.
Since a business' revenues typically go through ebbs and flows, a lender might consider one who relies on their own business for income a higher risk than, say, a salaried worker.
Thus, the onus is often on a self-employed borrower to prove they can service a loan. Fortunately, many lenders give those running their own business or working under their own ABN the opportunity to do so.
How to prove income as a self-employed person
Here are a few of the things a self-employed Aussie might be asked to provide to prove their income when seeking home loan pre-approval or approval:
Two years' worth of personal tax returns

Latest ATO notice of assessment

Business or company tax returns

Business profit and loss statements and balance sheets

Proof of other income, such as a rental property
Bear in mind that various lenders will have varying processes and risk tolerances. Thus, the documents they ask for will likely differ as well.
Self-employed borrowers might also be asked to provide similar information as employees when it comes to their ID, deposit, spending and savings habits, and other assets or debts.
Of course, not all wishful-home owners will be able to provide all the above documentation. If that's the case, they may be better suited to a low doc home loan – more on those in a bit.
Other requirements for self-employed homebuyers
On top of your ability to make repayments on a home loan, many lenders have instated other requirements for self-employed borrowers, such as:
Self-employed for more than two years – those who don't meet this criteria may have to jump through additional hoops such as getting a low-doc home loan

Have a larger deposit – as much as 20% in some cases

Lenders mortgage insurance (LMI) – some lenders will demand those signing up to a low doc home loan either put down a 40% deposit or pay LMI
Banks and lenders typically like to see a history of stable income from those applying for a home loan or pre-approval. For that reason, they might view a business owner who has been at it for years more favourably than another who has been in business for six months.
That doesn't necessarily mean someone who has been running their business for under two years can't secure a home loan. Though, they might have fewer lenders to choose from, be ineligible for certain products, or have to provide more evidence of their ability to repay a loan.
What is a low-doc home loan?
Low doc home loans are often available to those who can't back up their home loan application with standard documentation.
Since low doc home loans are typically more risky to a lender, they often come with higher interest rates and stricter terms. They might also demand borrowers have a larger deposit – and, therefore, a lower loan-to-value ratio (LVR) – than is needed for traditional home loans.
A business owner applying for a low doc home loan might still need to provide 12 months' worth of business activity statements (BAS). They may also have to prove ABN or GST registration or provide a letter from their accountant.
Tips to help self-employed people secure a home loan
While seeking a home loan as a business owner, contractor, sole trader, or freelancer might be daunting, there are a few things future borrowers can do now to better make their case to lenders.
1. Clean up your finances
The first one is simple. Take some time to separate your personal finances from those of your business so a lender can clearly see your assets and debts. It may be worthwhile to reach out to an accountant for help.
On top of that, it might be worth checking up on your credit score and, if needed, making changes to improve it. It's also likely that a lender will look over your expenses so if there's room to tighten your belt, doing so could help you secure a home loan.
Polishing up your finances could even prove an enlightening activity, allowing you to see where you could cut back to save cash and bolster your deposit.
2. Get a solid grasp of your business' finances
Anyone running their own business likely knows it inside and out. Though, just like a person's personal finances, many of the nitty-gritty financial aspects of a business can easily fall through the cracks.
It could prove fruitful to chase up outstanding invoices and pay down any debts to put yourself and your business in a stronger financial position when you apply for a home loan.
3. Bring everything together
We get it, no one likes paperwork. Particularly when it comes to digging out historical files. However, readying all the documents a lender might ask for when you're applying for pre-approval now might relieve you of notable stresses later. Not to mention, if you're missing something critical, you'll have extra time to chase it up.