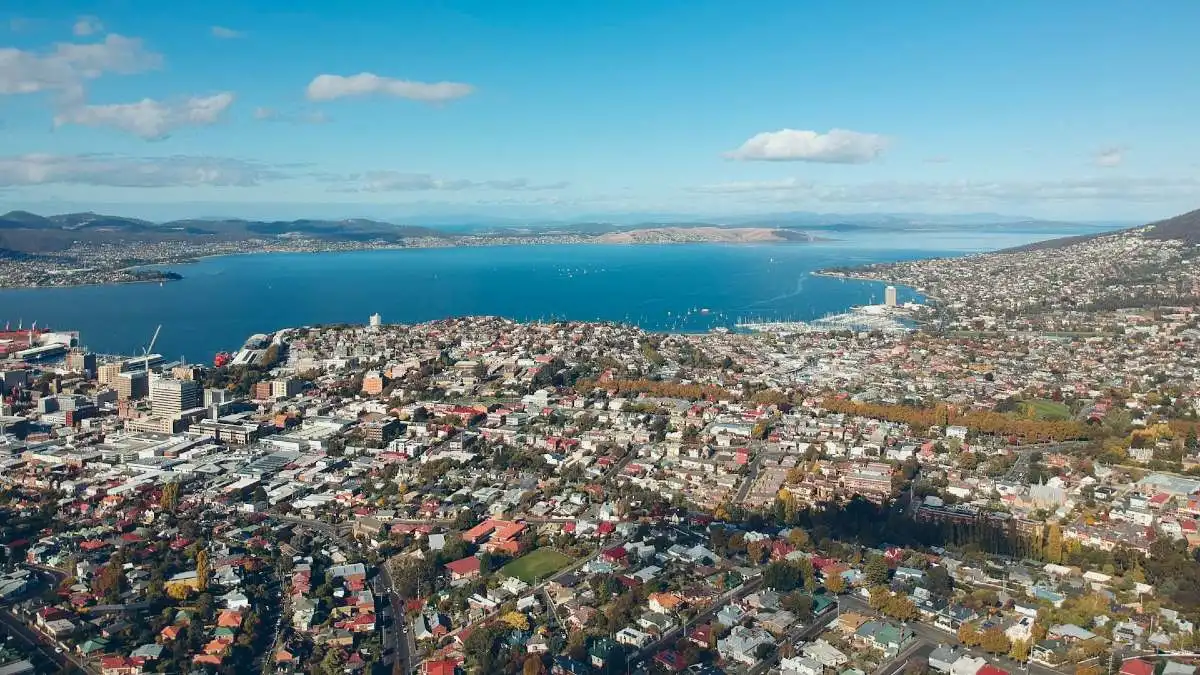 While the old saying is "the more money saved for a deposit, the better," how much is actually enough? Is there even a definitive answer to the question?
Although having a deposit to buy a house is almost always a given, few house hunters take the time to understand what their deposit is actually for, and how much you really need to save for a house deposit.
What Is A Home Loan Deposit?
Your home loan deposit is your down-payment, or first contribution, to the purchase price of the property that you're buying. Paying this contribution means that you actually own a small portion of the home.
A bigger home loan deposit may mean not having to borrow as much money from your lender, which could lead to paying less interest over the life of your loan, and paying it off sooner. Further, the bigger deposit you have, the more negotiating power and choice of lenders you may have.
The deposit amount required will vary on the lender, but on average, it is typically 20% of the purchasing value or price of a home. For instance, a 20% home loan deposit for a house worth $500,000 is $100,000.
In some cases, there are lenders out there that offer lower deposits of 5%, however you will likely need to pay Lenders Mortgage Insurance (LMI). By using the same example as above, a 5$ deposit for a $500,000 home is $25,000. More on LMI later.
How Much of A Deposit Do You Realistically Need?
As a general rule, most lenders ask buyers to put down at least a 20% deposit to attain the most competitive interest rate. This is 20% of the purchase price and doesn't include the transaction fees.
However, some lenders do offer a lower deposit of up to 5%, though this usually comes with extra criteria. For example, you'd probably need to have solid employment history, great credit history, and proof of a consistent savings plan.
Here are a couple of examples of different deposit amounts if you were to buy a $600,000 property:
A 5% deposit would mean your deposit would be $30,000
A 10% deposit would mean your deposit would be $60,000
A 20% deposit would mean your deposit would be $120,000
As with any financial product that involves you borrowing money, the less you have to borrow, the less you have to pay back.
When purchasing a house, you also have to factor in the costs of solicitor's fees, stamp duty, and any other expenses that your purchase incurs. It's a good idea to see if you're eligible for any of the government schemes for first-time buyers as you could get help with your stamp (or transfer) duty, which can add several thousand dollars to your costs.
You can use a savings calculator to work out how much you'll need to save in order to pay for the deposit and moving costs.
If you have less than a 20% deposit, you will in all likelihood have to pay LMI. However, some lenders drop LMI if you have a 15% deposit. Contrary to popular belief, LMI is an insurance policy that doesn't protect you - it protects the lender in case you default.
Depending on the property value and your deposit, LMI is an insurance policy that could add up to thousands or even tends of thousands of dollars. You can pay this as a lump sum, but a popular way is to pay it off as part of the mortgage. This way attracts interest, and effectively lowers your deposit further.
It's a personal decision as to whether you decide to get your foot in the property door earlier with a lower deposit and pay LMI, or save up longer to get a 20% deposit together.
In a hot property market, your might not be afforded the luxury of time, risking property prices increasing further out of reach. On the flipside, in a declining property market, a low deposit essentially means you have a lower buffer and risk paying more on the home loan than the property is worth if prices head south.
When Do You Pay The Home Loan Deposit?
If you're buying the property through a private sale, you'll pay your deposit after you and the vendor exchange your signed contracts.
Meanwhile, if you're buying the property at an auction, you have to sign the contract and pay 5-10% upfront, with the remainder coming later. This means you have to have the funds ready in a bank account to transfer, or in an account with a cheque facility.
It's a lot of money, so how do I make the payment?
You can pay by cheque; although this is an increasingly rare method in most places now, it's still common at auctions. There is also the possibility of using a counter cheque if you don't have a chequebook; you'll need to go into your bank to arrange and collect one.
You can also make a bank transfer, although you'll need to talk to your bank first because some institutions have a daily limit for transfer amounts.
It's also possible to use a deposit bond; a deposit bond is useful if your funds are tied up in other investments. It's a guarantee that you'll pay the deposit at the time of settlement (remember, you're legally bound once you've exchanged contracts).
Not all real estate agents and vendors will accept deposit bonds and some banks don't offer them, so make sure you can use one before you get too far along in the process. It may be the case that you have to make arrangements to release funds earlier than you expected to.
What counts towards your home loan deposit?
Here are some of the ways you can get your deposit together to buy your property.
1. Genuine savings
Most lenders prefer your home loan deposit to be made up of money you've earned from your job and put away for safekeeping. Lenders will generally like to see regular savings paid into a bank account for at least three months. By saving money and leaving it untouched, you demonstrate to the lender that you are capable of making regular repayments and have financial discipline.
2. Grants
Most Australian states and territories offer a First Home Owner Grant (FHOG) to help Aussies buy their first property. If you're eligible for the grant, you may be able to add $10,000 to $20,000 to your home loan deposit.
3. Gifts of money
If your parent or other family members help you get into the property market with a gift of money, this could count towards your home loan deposit.
However, there are a few rules to watch out for.
When a family member gifts you money, the lender will likely ask for a statutory declaration where you must prove it is in fact a 'gift' and you aren't expected to pay the money back.
Additionally, most (but not all) lenders will require the money to be held in an account for at least three months, similar to the genuine savings, otherwise they may not accept the money towards your deposit.
If you already own another property, you may be able to use the property's equity in place of a deposit if you want to refinance your home loan to purchase a second property as an investment.
Your equity in a home is the current value of the property, minus how much you owe on the mortgage.
A guarantor is a person, usually a family member, who provides the borrower with the additional security for a home loan. The guarantor agrees to offer equity in their home to top up your deposit. This allows first home buyers to buy their place sooner with a small deposit, and in some cases, no deposit at all.
Having a guarantor can also be a way to avoid paying LMI. Some lenders even offer up to 110% LVR e.g. a $500,000 home value and a $550,000 loan - if the borrower is signing with a guarantor.