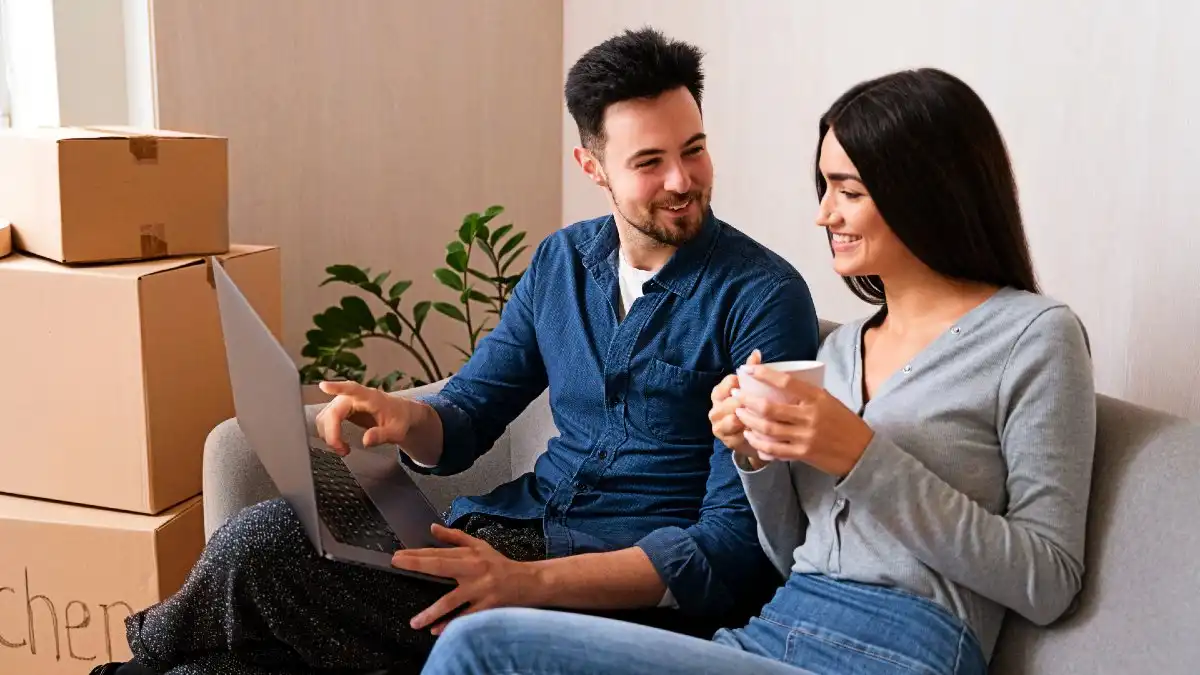 The question on many home buyers' lips is whether to get into the market sooner with a smaller deposit or wait until they've saved 20%.
Do you buy your dream home without a hefty deposit and get slapped with an upfront fee known as lenders mortgage insurance (LMI)? Or, do you stick to "good things come to those who wait, and save up a sizeable deposit to avoid paying LMI?
Lenders mortgage insurance can be an expensive cost on top of your home loan deposit, so it's important to know what it actually is and how it works.
Here we'll debunk who is covered by LMI, how much it costs, and how you can avoid it.
What is Lenders Mortgage Insurance?
Lenders mortgage insurance is an insurance policy which covers the mortgage lender against losses they may incur in the event a borrower is unable to repay their loan (default on the loan). It is a one-off cost to a borrower and is only charged in instances where homebuyers have a deposit of less than 20%. Some lenders may waive LMI if borrowers have a 15% deposit however will usually charge more in interest.
LMI is not to be confused with mortgage protection insurance (MPI). Mortgage protection insurance is a type of life insurance where the borrower is protected in the case they can no longer repay the home loan because of certain events such as injury, accident, death, or redundancy.
How Does Lenders Mortgage Insurance Work?
A lender will require you to pay LMI if your loan-to-value ratio (LVR) is higher than 80%. How much the LMI costs depends on how much money is borrowed for the home loan. Generally, the higher the LVR, the more LMI you'll have to pay.
In the event a borrower defaults on their mortgage, the lender can recover what's owed to them by repossessing the property the home loan is secured against. Repossessing and then re-selling the home can be a costly exercise for the lender, and if the property's value has fallen, the lender can suffer a loss - this is the risk LMI covers.
The two largest providers of LMI in Australia are Helia Group (formerly called Genworth) and QBE.
How Much Does Lenders Mortgage Insurance Cost?
LMI costs at least a couple of thousand dollars in the vast majority of cases, but that's a low-point. It can easily cost upwards of $10,000 or even $20,000 depending on the size of your loan and the LVR.
The table below displays a breakdown of what LMI can cost for a first-home buyer based on a 30-year home loan for various LVRs and property costs.
| | | | |
| --- | --- | --- | --- |
| Estimated property value | 95% LVR | 90% LVR | 85% LVR |
| $400,000 | $15,428 | $6,552 | $3,390 |
| $600,000 | $31,008 | $9,828 | $5,100 |
| $800,000 | $41,344 | $14,400 | $6,800 |
| $1,000,000 | $51,680 | $20,790 | $10,115 |
The above figures are a general guide only. Unfortunately, you don't get the option to shop around for a better deal, as you are forced to use the LMI chosen by your lender.
How Do You Pay Lenders Mortgage Insurance?
You can pay your LMI premium upfront in one lump sum when your home loan settles - but this is likely to prove quite difficult if you're already cash-strapped that you couldn't afford a full deposit.
The other option is to capitalise the LMI into the loan and pay it off as part of your regular mortgage repayments. While you won't be hit with a massive lump payment, it will be far more expensive for you in the long run as the premium will accrue interest. It will also effectively lower your equity (deposit) further, which might provide even less of a buffer if your property's value heads south.
Do You Need to Pay LMI when Refinancing Your Home Loan?
Unfortunately, LMI isn't transferable when you refinance your mortgage with a different lender.
When applying for a new loan, the lender will look at your LVR and determine whether you'll be required to pay LMI. If you have a low amount of equity in the property (you're borrowing more than 80% of the property's value), you'll have to pay LMI again. This is why it's generally only recommended you refinance if you have at least 20% equity.
How to Avoid Paying Lenders Mortgage Insurance
In some circumstances, you may be able to avoid or reduce the cost of LMI. Here are a few ways you might be able to do so:
Save a 20% deposit
The most common method to avoid paying LMI would be to save up the minimum deposit of 20% of the property's purchase price. This ensures your LVR remains below 80%.
A 20% deposit is viewed as a large enough buffer to protect lenders from a fall in the value of the property so they can recover the amount owed to them if the borrower defaults.
Some lenders may waive LMI if borrowers have a 15% deposit, but interest rates are usually higher on these products, and you might question if it's that much more onerous to save the extra 5%.
Arrange a Guarantor
Many lenders will waive LMI if the borrower is backed by a guarantor, such as a parent or legal guardian. If you find yourself unable to make your loan repayments, your guarantor is liable to cover them.
Guarantor home loans can allow you to borrow more than 80% of the property's value without paying LMI - lender's mortgage insurance. Some lenders even allow you to borrow 100% or even 110% of the property's value if you have a guarantor to back you up.
Leverage Employment
Borrowers who work in specific professions (such as doctors, nurses, midwives, lawyers, etc) may be able to qualify for waived LMI.
For example, eligible registered nurses and midwives applying for a home loan with Westpac with a 10% deposit can avoid LMI if they earn over $90,000 per annum (correct at the time of writing).
Before signing on the dotted line, check with your lender to find out if they offer any LMI waivers tailored to your profession.
Get a Government Grant
Under the First Home Guarantee Scheme (FHBG), first home buyers can purchase a home with a deposit as low as 5%, without the need to pay LMI. This means you can borrow up to 95% of the property value, with the federal government providing the lender with a guarantee of up to 15% of the property's value.
The FHBG exists alongside the Regional First Home Buyer Guarantee and the Family Home Guarantee.
Each financial year, the scheme offers 35,000 places for Aussies across the country until 30 June 2025.
For first home buyers looking to take advantage of the scheme, there are specific price caps on the property you can purchase. Ultimately the cap depends on which state or territory you live in and the area within each. Plus, individual applicants must have earned less than $125,000 or $200,000 for couples in the last financial year.
You might also be eligible for state government-based grants, usually called First Home Owner Grants and are usually to the tune of $10,000 or thereabouts. This might help push your deposit up enough that you can avoid paying LMI.
Is it Worth Paying LMI or Should I Save Up a Sizeable Deposit?
Do you bite the bullet and pay LMI to secure your dream home? Or, save up for a big deposit to avoid paying LMI all together?
The answer is different for everyone and ultimately depends on the buyer's situation. If house prices increase in the time it takes you to save up a 20% deposit, you may end up paying more on the purchase price than you would've if you'd bought the property when you only had a 5% deposit. Plus, you may find what you thought was a 20% deposit is now only worth 15% - you need to save more again to avoid LMI!
Waiting to save up a big deposit may also mean missing out on the chance to buy the home you've had your eye on. If the market is red hot with plenty of competition, you may opt to pay LMI to get your foot in the door.