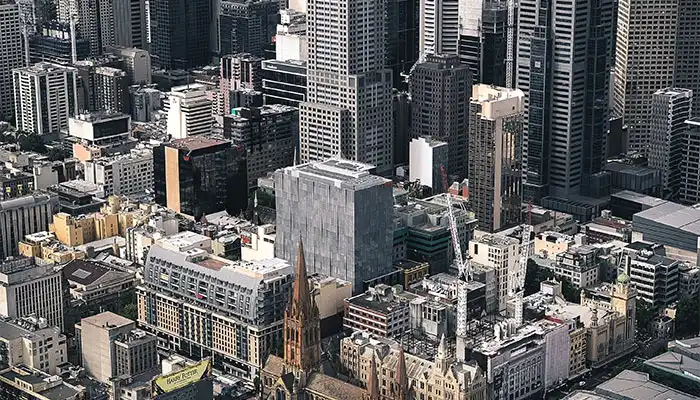 Making extra repayments on your home loan can be a great way to save on interest and shorten the life of your mortgage. However, it's understandable that some borrowers might hesitate before handing over chunks of cash they can't withdraw later.
That's where a redraw facility might come in handy – arguably offering borrowers the best of both worlds. A redraw facility can allow a borrower to 'redraw' extra repayments they make over the life of their home loan. That means mortgage-holders can make regular extra or lump sum repayments and still have access to their spare cash if need strikes.
You usually need to apply to the lender to withdraw some or all of those funds, and there might be a fee to do so.
Redraw facilities are typically available on variable rate home loans, while certain lenders will allow borrowers to redraw some extra repayments made on fixed rate home loans.
To further illustrate how redraw facilities work, here's an example:
Rhiannon Draugh (Rhi for short) has a $400,000 home loan with a 25 year term and a 5% interest rate, making her monthly repayments $2,338.36, according to InfoChoice's Home Loan Calculator.
However, Rhi can afford to pay an extra $300 on top of her home loan repayments each month. And that's what she does – ultimately paying an extra $3,600 each year off her mortgage.
By doing so, she can reduce her home loan's life by nearly five years – as InfoChoice's Extra Home Loan Repayment Calculator shows, saving her $67,697.85 in interest.
But what if Rhi wakes up one morning – three years into her loan's life – to find her car doesn't start? Well, since she has a redraw facility, she can redraw the $10,800 of extra repayments she's made to purchase a new set of wheels.
Though, she can't redraw anymore than she's put in on top of her regular repayments, so she'll have to do without a fancier model of car.
Does money in a redraw account reduce home loan repayments?
A common myth surrounding redraw facilities (as well as offset accounts – we'll discuss how the two differ in a moment) is that they reduce a borrower's regular repayments. That's not the case.
Your regular repayments will likely remain the same, no matter how much extra you pay in addition to them. What can be expected to change, however, is how much of your regular repayments will go towards paying off the principal.
The amount of interest payable is contingent on the size of your loan and interest rate. Thus, the more of that principal you pay off, the less interest you'll be charged and a higher proportion of your regular repayments will go towards your principal.
So, paying more than you need each payment cycle will reduce the life of your loan, thereby saving you money in the long run. Though, some lenders charge fees to borrowers who make extra repayments above a set limit or who pay back a home loan faster than expected.
How is a home loan redraw facility different from an offset account?
While redraw facilities and offset accounts offer notable similarities in that they work to reduce the interest bill, they have some notable differences. To put it simply:
Flexibility: A redraw facility gives a borrower the option to redraw extra repayments made on their home loan, while an offset account works similarly to a transaction account and reduces their interest payable. You usually need to apply to withdraw funds in a redraw while an offset account you can use them how you like.


Cost: Home loans with offset accounts included sometimes offer higher interest rates or charge extra fees, while redraw facilities often come at no extra cost. However if you want to withdraw funds in a redraw there might be a fee.


Ownership of funds: A redraw isn't actually considered your money; some lenders will use that money to pay off the loan if the redraw balance outweighs the loan balance. An offset is warehoused separately, but they might have caps on maximum offset balances allowable, and some banks might not 100% offset the funds.
Home loan redraw pros and cons
A redraw facility can offer both benefits and drawbacks. Here are just a few:
Pros
Can pay your home loan off sooner: By paying more on top of your regular repayments, you could reduce the life of your loan and, therefore, lessen the amount you pay in interest over the long term.


Access excess repayments if needed: In tough times or in the event of an emergency – or even a financially tight week – a person with a redraw facility could get access to some or all of any extra money they've paid on their home loan.


Might be more affordable than other finance products: Removing money from your redraw when it's needed – a car repair for example – might end up being a more financially sound decision than taking out another type of loan.
Cons
Redraw fees or limits: Some (but not all) lenders will charge borrowers a fee for redrawing their additional repayments or limit the amount they can take out.


Harder to access: Compared to funds stored in an offset account, it could be more difficult or time consuming to access those in a redraw facility.


Not always available: Not every home loan provider will offer a redraw facility. Additionally, some might not offer it across all their home loan products.
What happens to a redraw when a loan is paid off?
Your redraw facility counts towards the principal balance of your home loan. Thus, if the balance of your redraw facility outweighs the principal left to repay on your home loan, your lender may ask you to close your home loan or redraw a certain amount to keep it open.
If you decide to close the home loan, the money in your redraw will likely be swallowed in doing so. Though, any cash in a redraw pretty much belongs to a lender anyway, so a borrower technically won't lose anything in the process of closing a home loan with a redraw facility attached.
---
---

Variable

More details

FEATURED

INCLUDES NOV RBA RATE INCREASE

loans.com.au – Variable Home Loan (LVR < 90%)

No ongoing fees
Free redraw facility
Unlimited extra repayments

Variable

More details

FEATURED

Refinance only

APPLY IN MINUTES

Unloan – Variable Rate Home Loan – Refinance Only

No application or ongoing fees. Annual rate discount
Unlimited redraws & additional repayments. LVR <80%
A low-rate variable home loan from a 100% online lender. Backed by the Commonwealth Bank.

Variable

More details

Reduce Home Loans – Rate Cutter Home Loan (LVR < 60%)
Important Information and Comparison Rate Warning