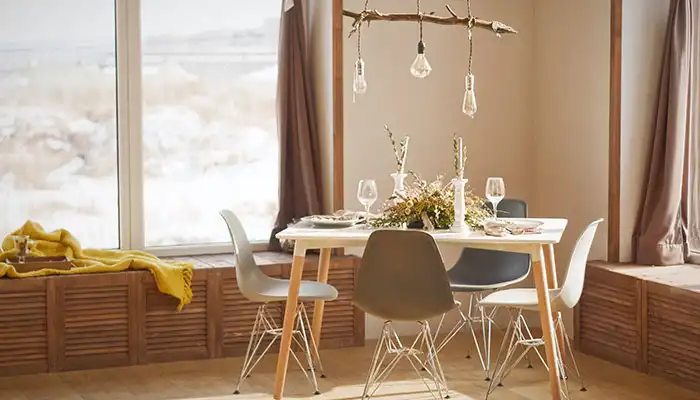 At first glance, a redraw facility and an offset account seem like pretty similar features of a home loan. You put extra cash in them, which helps reduce your interest payments. And you can even take the money out if you need it.
But hold your horses as there are notable differences.
To sum up, a redraw facility is a feature attached to your home loan that enables you to make extra repayments. Meanwhile, an offset account acts like an everyday transaction account, giving you easy access to any money going in and out.
A common misconception with both is that they reduce your regular mortgage repayments. This is not the case - rather they help reduce total interest payable over the life of the loan.
Keep scrolling if you want to find out more!
---
Advertisement
---

Variable

More details

FEATURED

INCLUDES NOV RBA RATE INCREASE

loans.com.au – Variable Home Loan (LVR < 90%)

No ongoing fees
Free redraw facility
Unlimited extra repayments

Variable

More details

FEATURED

Refinance only

APPLY IN MINUTES

Unloan – Variable Rate Home Loan – Refinance Only

No application or ongoing fees. Annual rate discount
Unlimited redraws & additional repayments. LVR <80%
A low-rate variable home loan from a 100% online lender. Backed by the Commonwealth Bank.

Variable

More details

Reduce Home Loans – Rate Cutter Home Loan (LVR < 60%)
Important Information and Comparison Rate Warning
What is a redraw facility?
A redraw facility gives you the option to withdraw any additional repayments you have made towards your home loan. It's a feature attached to your loan. For instance, if you find yourself in need of funds for an emergency, a holiday, or renovations, the extra funds you have put towards your home loan can be taken out - redrawn.
By putting additional repayments into your redraw facility, it lowers the amount of your principal and thus reduces the interest payable on the loan. So, the more you can pay off, the less your future interest bills become.
Redraw facilities are commonly seen among variable rate home loans and they are often a zero-cost feature.
How a redraw facility works
John's minimum monthly repayments are $2,600
John pays an extra $300 each month into his redraw facility for 12 months, which equals $3,600 in extra repayments
John is able to redraw the $3,600 for whatever he needs
What is an offset account?
An offset account is a separate transaction account linked to your home loan. The balance of this account is offset daily against the total loan amount and can reduce the interest payable on your home loan - arguably the most attractive part of this feature.
It pretty much works like a reverse savings account - you aren't accruing interest, but rather saving on interest. Essentially, the more money you keep in your offset, the less you pay in interest. And saving interest is tax-free, unlike accruing interest!
You can use an offset as your everyday bank account as it provides convenient access to your funds - it allows you to make deposits (such as your pay) and withdrawals (such as bills) at your discretion. However, keep in mind that the more money you spend from the offset account, the less interest you will save.
How an offset account works
The balance in the account is 'offset' against the balance owing on the home loan, which means when it comes to calculating interest, this amount is subtracted from the total amount owed. Consider the following example:
John owes $500,000 on his home loan
John puts $20,000 in his 100% offset account immediately. John will only be charged interest on a balance of $480,000
His home loan interest rate is 6% p.a. with a term of 30 years
Every month, John deposits $200 into his offset account
Over the 30-year loan term, John would save approximately $168,614 in interest costs. Plus, he would reduce his loan term to 23 years and 4 months because more of his repayments go to the principal portion, not the interest portion.
Similarities between redraw facilities and offset accounts
Before we dive into the differences, here are a few similarities between redraw facilities and offset accounts:
Can reduce the interest payable on your home loan. $25,000 in a 100% offset account will reduce your interest bill by the same amount as having $25,000 in a redraw facility
Can help you pay off your home loan faster
Typically available on most standard-rate variable home loans
The main differences between a redraw and offset
Now to the all important question - what's the difference between a redraw facility and offset account?
To summarise, an offset account is a separate transaction account that's linked to your home loan and offers much more control over your money - you can have your employer deposit your salary into it, use it for everyday spending, etc.
Whereas a redraw is not a separate account, but a feature attached to your home loan. It allows you to draw back additional repayments you have made on your loan. It may not offer the same flexibility as an offset account - you could have minimum and maximum redraw amounts.
Here's a simple comparison of the differences:
| | |
| --- | --- |
| Redraw facility | Offset account |
| Feature attached to your home loan - you can't use it like a transaction account | Separate bank account attached to your home loan |
| Funds in your redraw created by extra repayments reduce the interest amount on your loan | Funds in an account offsets against the balance of your home loan, reducing the interest charged to you. Not all are 100% offset, some might be only 80% offset for example |
| Could take time to access your money | Gives you immediate/easy access to your funds |
| May not have the option to redraw money from an ATM or transact using a debit card (depends on the lender) | Debit card, ATM, online, or branch access available (depending on the lender) |
| Some lenders may charge a fee each time you redraw money from the loan. There may also be minimum/maximum redraw limits | Most lenders don't charge a fee for this. However, it may be included in a home loan package (e.g. $10 a month or 10 basis points higher than a no-frills home loan) |
| Extra repayments are technically the lender's money so you will need to request a redraw. If the loan balance is the same as your redraw, the lender may use the redraw to pay off the loan | Money in an offset account is your cash - you can spend as much or as little as you wish |
| If you decide to rent out your home, the interest charged on the loan may be deductible. You are unable to claim any portion of the loan you have redrawn for non-investment purposes e.g. holiday | Withdrawing amounts from your offset account won't affect the tax deductibility of interest charged on your loan |
| More widely available across home loan lenders | Not available on all home loans |
Redraw vs offset - is one better than the other?
At the end of the day, neither option is better than the other. It all comes down to your own spending and saving habits.
A redraw facility may work for someone who prefers having restricted access to their extra repayments. Those who are putting their money aside deliberately for a wedding or renovation may prefer removing the temptation from dipping into their savings.
Whereas if someone is looking for a helpful, flexible savings tool that allows them to shave months, even years, off their home loan term, an offset account may be the right choice. However you will want to make sure the savings in interest outweigh the offset account's cost.
Remember, both a redraw and offset will save you the same amount of interest (if you're putting in identical amounts into either).
If it comes down to it, you may not even have to choose between the two. Some home loan providers allow you to have an offset account and redraw facility - the best of both worlds. In this case, you might consider making extra repayments into your home loan each month, plus, have your employer deposit your salary into your offset account.