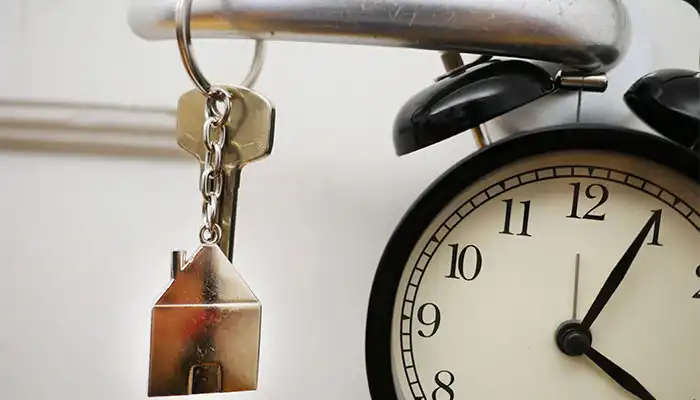 Owning your own home is the great Australian dream, but signing up for a home loan is a long-term financial commitment. That's why it's so important to set a budget and compare products to find the best rate, terms, and fees.
If you've got your deposit ready and aren't sure what to do next, here's what you need to know about how to apply for a home loan.
1. Know how much you can afford
The first step in applying for a home loan is working out how much you can afford.
Our borrowing power calculator can help you estimate your monthly repayments, which you can then build into your current household budget to determine how much you're willing and able to pay.
Remember to leave some room in your budget to cover potential interest rate rises, pay for any account keeping costs or fees, cover stamp duty on the property, as well as other admin fees like solicitor costs.
Budgeting correctly is vital to ensure you keep up repayments on your home loan and don't risk losing your property.
2. How big is your deposit?
The more money you have saved for a deposit, the better. Typically, lenders will require you to have a 20% deposit for a home loan, but some may let you borrow with as little as 5%.
However, anything less than a 20% deposit will means you'll have to pay Lenders Mortgage Insurance (LMI) which can be a big cost in itself - usually thousands of dollars. Plus, a larger deposit will likely strengthen and improve your chances of approval.
If you're a first home buyer, there are government schemes where you can have a small deposit (as little as 2%) and avoid paying LMI.
The First Home Guarantee, Regional First Home Buyer Guarantee, and Family Home Guarantee are examples of these.
3. Compare home loan features
Home loan providers typically offer a number of home loan products, all providing a different set of features. Compare them all and remember there's more to a home loan than just the interest rate. Consider any account-keeping fees, and take advantage of any deals such as discounted establishment fees, introductory rates or special add-ons. Also take note of the loan terms, features (e.g. offset account) and penalties that may be applied for non-payment.
Do your own due diligence to find a home loan that would best suit your financial and home buying situation.
4. Select the type of loan
Do you want a fixed or variable interest rate? The monthly repayments on a fixed loan are the same for a set period, offering more stability and making it easier to plan your budget. A variable loan swings with market shifts, which may allow you to take advantage of interest rate cuts, but also leaves you vulnerable to rate rises. A fixed rate doesn't typically have additional mortgage features such as an offset account or redraw facility, while a variable rate does.
5. Get pre-approval
Home loan pre-approval approves you to borrow up to a certain amount, giving you a good idea of what you can and can't afford. It is typically valid for 90 days, but could vary depending on your circumstances and the lender's. Keep in mind getting pre-approved doesn't guarantee your home loan application will be successful.
To qualify for pre-approval, you'll need to supply:
Proof of identity including your drivers licence and passport
Full employment history with references from employers
Personal details, including your date of birth and address as listed on utility bills
Details of any assets, existing debts and expenses with bank statements
Recent proof of income such as pay slips
Latest Notice of Assessment from the Australian Taxation Office, or if self-employed, two to three years' worth of tax returns or Business Activity Statements (BAS)
Bank statements showing evidence of savings
If purchasing an investment property, confirmation of rental income for the property
Estimation of the purchase price and type of property you are seeking to buy
This is because home loan providers want to be as sure as possible that you can afford to meet your loan repayments. The lender will then use this information to determine your borrowing capacity. To avoid financial strain, it's important to stick to your budget even if a lender offers you a bigger loan than you were expecting.
Once you're pre-approved, you can generally make an offer on a home and the loan is confirmed to close the purchase.
6. Finalise your application
After you've received pre-approval and are ready to make an offer, you'll need to have a conveyancer or solicitor review the contract of sale.
If you make an offer and it is accepted, the lender will instruct a property valuation. If the lender decides that the value of the property is less than what you are proposing to pay, they might deny your application.
This is because the lender may see the loan as too much of a risk. Lender valuations can look conservative, especially in a hot property market.
Once the lender is satisfied with the valuation, you'll then need to pay the deposit and finalise mortgage documentation with your solicitor.
7. The lender approves or rejects the loan
Final approval is when the lender has everything they need and can confirm they are willing to reject or approve your loan. If so, they will issue a letter confirming their approval. This is called unconditional approval.
If your home loan application is more complex or you haven't provided all the necessary documentation, there may be a bit of back and forth with the lender before they can finalise their offer.
8. The lender sends you the offer
Once you've been approved for the loan, the loan offer will be issued to you. The lender will usually send you the contract for you to sign and accept.
Make sure you review this carefully (can go through it with a solicitor) and return it to the lender as soon as possible.
9. The loan is settled
The settlement stage is where the property ownership is transferred from the vendor to the buyer. During this process, your legal representatives (solicitor or conveyancer) will meet with the representatives of the seller and the lender to review, exchange, and sign all the relevant documents. Your lender will disburse the funds for your home loan to the seller. The title of the property will also be transferred.
After settlement occurs, you'll be able to pick up the keys to your new home.
10. Stamp duty - when you have to pay it
Stamp duty is a tax on the purchase of a property, a mandatory (in most cases) one paid to your state or territory government. It also includes the cost of transferring the ownership of the property from one owner to the other, which is sometimes called transfer duty.
The cost of the property and where you live will determine the amount of stamp duty you'll need to pay.
Stamp duty is often required to be paid within 30 days of signing a contract or 30 days from settlement. This means you'll need to make sure you budget for stamp duty on top of your deposit and other expenses.
First home owners may be eligible for stamp duty concessions depending on their relevant state or territory government.
For a $600,000 property to live in (and you aren't a first home buyer), you could pay up to $23,000 on stamp duty. Visit our stamp duty calculator to find out how much you'll be required to pay.
Start comparing home loans from all the major Australian lenders now, or use our handy home loan comparison calculator to help you find a great rate.