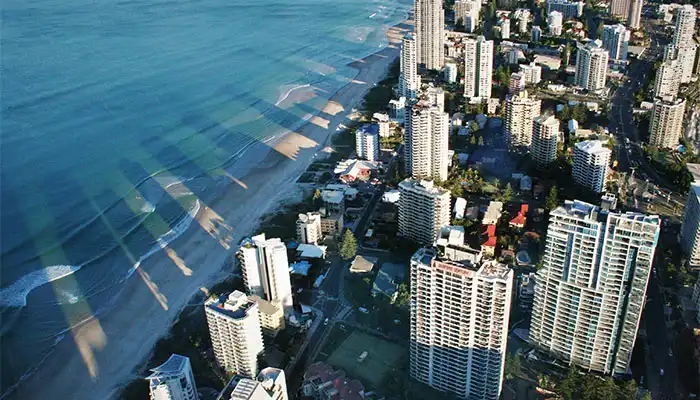 When you sign up for a home loan, there are two types of interest rates you'll be able to choose from - fixed or variable. While a traditional fixed or variable loan might be suitable for some borrowers, those looking for customisation might prefer a split home loan.
A split home loan can give you the best of both worlds - certainty and flexibility.
What is a split home loan?
A split home loan allows borrowers to split their mortgage into two separate loans - one portion is charged interest at a fixed rate while the other portion is charged at a variable rate. The size of each portion is up to you. You don't need to split your home loan into equal halves, you can choose a different ratio e.g. 60% variable, 40% fixed.
Essentially, split home loans allow borrowers to reap the benefits of both the security and certainty of a fixed rate loan (budgeting and repayments) and the flexibility of a variable rate loan (no cap on extra repayments, offset accounts, etc).
How does a split home loan work?
To illustrate how a split home loan works, consider the following example.
Let's say you take out a $500,000 loan with a 30-year term and decide to split the loan 60:40. You fix $300,000 at 6.50% p.a. for a 3-year fixed period, and put the remaining $200,000 at a variable rate of 6% p.a.
Your monthly repayments would come to an approximate $3,095. This combines:
Fixed repayment: $1,896 per month

Variable repayment: $1,199 per month
Let's say in eight months' time, the market changes and your lender increases your variable rate to 6.40% p.a. Your monthly variable repayments would increase to $1,251, making your total monthly repayments $3,147.
The interest rate on your fixed portion will remain the same for the duration of the term, regardless of whether your lender increases interest rates or the cash rate changes. Once the fixed term ends, you will be switched over to a standard variable rate unless you lock in a new split loan. This rate could potentially be higher than the current variable rate of your split loan.
Interestingly, this situation can result in having two distinct variable home loan interest rates for the remaining loan term (or until you decide to refinance the entire loan to a single rate), which can be quite confusing.
Consider checking your lender's policy for what happens at the end of the fixed term.
To work out your split home loan repayments, head to InfoChoice's Split Home Loan Calculator.
Pros and cons of split home loans
Pros
A split rate home loan can be a good option for the indecisive borrower who wants to make the most of what a fixed and variable rate has to offer. Here are some of the benefits to consider:
Flexibility: You decide on the portion - it can be set up to suit your preferences and needs.

More features: On the variable portion of the loan, you may have access to certain features such as an offset account, redraw facility, and/or the ability to make unlimited extra repayments without charge. These features could allow you to pay off your mortgage faster and save on interest costs in the long run.

Security: If interest rates rise, the repayments on your fixed portion will stay the same, and rather than roll the dice on the variable market, you get surety on some portion of the loan with a fixed rate.

Benefit from interest rate drops: Should interest rates fall, the variable rate on your home loan may decrease, thus reducing your repayments on that portion.
Cons
While there are many advantages to a split home loan, there are also some drawbacks to keep in mind:
Interest rates rise: If interest rates increase, your variable repayments are likely to rise as well which can make budgeting difficult.

Interest rates drop: While splitting your loan can help guard you against rate hikes, it also means you won't fully benefit if rates decrease (on the fixed portion).

Fees: If you choose to break your fixed rate portion, you may incur break fees. There is also the possibility you may have to pay twice as much in account-keeping fees.

Less choice: Not all lenders offer split loan facilities.

Budgeting can be harder: Having two separate mortgage repayments of different amounts could make things complicated for budgeting purposes, especially if the payments come out on different days.
How do you decide on the split amount?
Not sure what percentage of your loan you want to split between fixed and variable? You could consider the following factors.
1. Interest rates
If the fixed rate is lower than the variable rate, you may opt to allocate a larger portion of the loan balance to the fixed rate in order to minimise interest expenses, or vice versa.
2. Budgetary needs
If you value greater financial stability, you may decide to fix a larger portion of the loan to mitigate the impact of potential rate increases. However, it's worth noting that if rates decrease, you won't be able to benefit from this on a fixed rate.
3. Offsetting interest
If your loan's variable portion comes with an offset account, it's important to consider the funds you plan to have in this account when determining the ratio of the loan.
What kind of borrower suits a split home loan?
A split home loan may be suitable for you if you aren't sure about the current interest rate cycle - you feel there may be rate hikes on the way. Or, you're just after accessing the best of both worlds.
Generally, split home loans can be an option to consider in the following circumstances:
You need a degree of repayment certainty

You don't want to be totally (100%) locked into a fixed rate if rates fall

You're looking for both security and flexibility

Longer-term interest rates are forecast to rise
---
Advertisement
---

Variable

More details

FEATURED

INCLUDES NOV RBA RATE INCREASE

loans.com.au – Variable Home Loan (LVR < 90%)

No ongoing fees
Free redraw facility
Unlimited extra repayments

Variable

More details

FEATURED

Refinance only

APPLY IN MINUTES

Unloan – Variable Rate Home Loan – Refinance Only

No application or ongoing fees. Annual rate discount
Unlimited redraws & additional repayments. LVR <80%
A low-rate variable home loan from a 100% online lender. Backed by the Commonwealth Bank.

Variable

More details

Reduce Home Loans – Rate Cutter Home Loan (LVR < 60%)
Important Information and Comparison Rate Warning