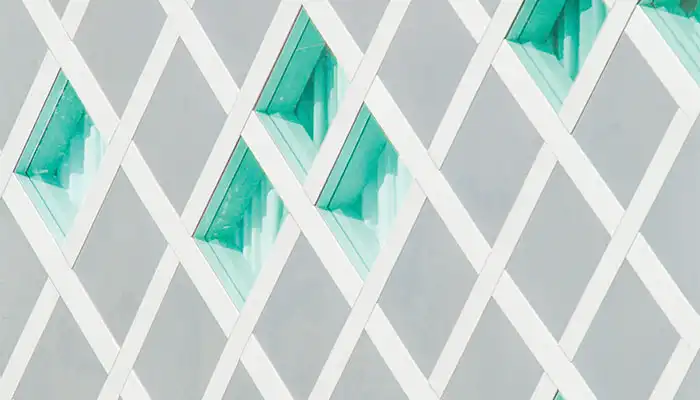 Not everyone is fortunate enough to have a long-term partner on hand when they're ready to enter the property market. Rather than waiting until the right person comes along, some budding home owners decide not to be slaves to convention, and enter the property market with a family member or a good friend instead.
How shared mortgages work
Applying for a mortgage with a co-borrower works mostly the same regardless of whether it's a romantic partner or your childhood best friend. Both names will be on the loan, and held jointly responsible for repaying it.
Ownership structure
There are two common ways to split the ownership of a shared property. Joint tenancy means both parties act as a single entity, which is wholly responsible for the property. When parties take a proportionate share (it could be 50/50 or an uneven split), this is a tenants in common arrangement, where either person can sell their share at any stage.
A joint tenancy limits what you can do with your share, while tenants in common allows for more flexibility. On the other hand, a joint tenancy guarantees both parties equal say in what happens to the property. If you decide to be tenants in common, the majority shareholder can decide to sell the property without the consent of the other.
Splitting up from a joint mortgage
Just like with romantic partnerships, if you and your co-borrower decide to go your separate ways, you will likely need to refinance the loan. If you are planning on taking on the loan yourself, you will need to requalify, satisfying your lender you will be able to make the required repayments by yourself.
---

Variable

More details

INCLUDES NOV RBA RATE INCREASE

loans.com.au – Variable Home Loan (LVR < 90%)

Variable

More details

FEATURED

Refinance only

APPLY IN MINUTES

Unloan – Variable Rate Home Loan – Refinance Only

No application or ongoing fees. Annual rate discount
Unlimited redraws & additional repayments. LVR <80%
A low-rate variable home loan from a 100% online lender. Backed by the Commonwealth Bank.

Variable

More details

Reduce Home Loans – Rate Cutter Home Loan (LVR < 60%)
Important Information and Comparison Rate Warning
Are joint mortgages with friends a good idea?
Lloyd Edge, Founder and Director of Aus Property Professionals buyers agency, says he often has clients asking him about this, but he usually recommends against it.
"A lot of due diligence is needed to ensure this is the right decision," he told Infochoice.
However, he acknowledged there are several advantages inherent in splitting the cost of buying property with another person.
Advantages of shared mortgages
The biggest advantages to jointly applying for a home loan with another person come from combining both your incomes to buy and maintain the property.
Your combined borrowing power will be higher, so you can pursue more expensive property.

You can get onto the property ladder sooner

You can split the expenses of property ownership
Disadvantages of shared mortgages
On the other hand, Mr Edge gave several reasons why he is often reluctant to recommend his clients buy property with friends or family members.
There is always the risk the relationship between the parties breaks down, especially if money is involved.

If one buyer falls into financial hardship, the responsibility of the loan might fall entirely on the other, which might result in default and credit score damage.

Mr Edge says taking on these loans can also affect your future access to credit.

"From a lender's perspective you are still responsible for the entire loan on the property although you are in a joint venture agreement," he said.
Joint mortgage considerations
Who you should buy with
If you've already got a potential co-buyer in mind, it's probably someone you know, and trust, reasonably well. For those who are still perusing, there's a couple of things to remember.
Trust is by far and away the most important thing. When you co-sign a mortgage with someone, you jointly accept responsibility for the loan. If the other person stops contributing, the lender will still need to be paid, so you'll either have to cover all the repayments yourself or default on the loan. If your best friend is notoriously flaky, they might not be the answer.
You'll also inevitably be spending a lot of time with the person you buy with, so it should be someone you are happy to be around for extended periods.
Official prior agreement
Mr Edge says before anyone rushes out to buy with their sibling or best friend, it's important to have a legally binding arrangement in place.
"It is important that there is a solid co-ownership agreement in place so that there are no arguments or grey areas when it comes to buying the property. It is also important to ensure that both parties have received individual legal advice on their right," he said.
"Setting up a legal deed can minimise arguments so that it is clear who will pay which bill or how they are to be split, what happens if a co-owner can no longer afford to pay the mortgage, or what happens if a co-owner passes away."
He says this is particularly crucial when the time comes to sell the property, or for one party to buy out the other.
"It's important … you are both on the same page about when you plan to sell the property and what will be the plans for the property if the relationship breaks down," Mr Edge said.
Take advantage of government assistance
Home Guarantee Scheme
From the 2023-24 financial year, the Federal Government has expanded eligibility of the Home Guarantee Scheme to allow joint purchases with friends or family members. Previously only romantic partners/spouses were eligible.
The scheme, in various guises, allows first home buyers to enter the market with as little as a 2 to 5% deposit, with the government guaranteeing the remainder of the 20% requisite deposit to avoid paying lenders mortgage insurance (LMI).
Around 30 lenders participate in the scheme, and there are limited spots available each financial year. Income caps and property price thresholds also apply.
Shared equity schemes
If you want to buy property, and are prepared to give up some equity so you can get your foot on the property ladder sooner, there are options other than teaming up with a friend or family member.
In several states, the Government acts as a silent partner in your property purchase, contributing a certain amount of the purchase price in exchange for the equivalent amount of equity. States offering this include:
Australia: Federal Government Help to Buy Scheme, due to roll-out mid-2024

NSW: Shared Equity Home Buyer Helper

Victoria: Victorian Home Buyer Fund

Queensland: Pathways Shared Equity Loan

South Australia: HomeStart Finance Shared Equity Option

Western Australia: Shared Home Ownership

Tasmania: MyHome Shared Equity Scheme

ACT: Shared Equity Scheme
Currently there is no shared equity scheme in the Northern Territory. Each state is different in regards to income thresholds, how many spots are available, how much equity the government takes, and property price caps.
These are essentially separate loans the borrower gets from the government, which is repaid whenever they are able to do so or upon selling the home. As they pay down the loan, the borrower increases their own equity in the property, and can make additional payments until the government is entirely bought out.
These loans aren't charged interest, and there is no fixed repayment schedule, but borrowers are recommended to buy back this equity once they are able. If the property is sold and the government still has an equity stake, it is entitled to a proportionate amount of any capital gains.