Lenders put on notice from corporate regulator
ASIC has called out 30 lenders to ensure they meet their responsibilities to support customers experiencing financial hardship - among these are the big-four banks.
Almost 1.5 million mortgage holders were at risk of mortgage stress in July.
If the cash rate was to increase to 4.60%, an extra 81,000 people would be at risk of mortgage stress.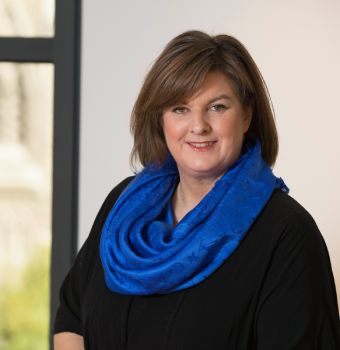 The Australian Securities and Investments Commission (ASIC) revealed financial hardship processes at Australian banks will be put under the spotlight, with 10 large home loan lenders' practices to be reviewed.
The regulator penned an open letter to 30 banks, non-bank lenders, and BNPL businesses, calling on them to ensure they meet their responsibilities to support customers.
Lenders included the four major banks, large regional and customer-owned banks, and a host of non-bank lenders - a full list is seen below.
"ASIC is aware of increasing evidence suggesting that some consumer cohorts are experiencing financial distress and hardship due to increasing cost of living pressures," said Danielle Press, ASIC Commissioner (pictured above).
This evidence includes a 28% lift in calls to the National Debt Hotline this year.
The letter also noted delinquencies and hardship application volumes were also rising, although from "relatively low levels."
In the letter, ASIC outlined numerous obligations of which lenders needed to be aware of including (but not limited to):
Communicating how customers can access support
Genuinely considering a customer's situation to develop a suitable solution
Regularly communication with customers throughout the assistance period
Providing written reasons when an application for hardship support is rejected
ASIC will also be taking a closer look at the hardship practices of 10 major lenders that will involve a review of documents, meetings with staff, and questionnaires.
Following ASIC's call out, Financial Counselling Australia (FCA) has welcomed commitments by several industries to provide funding that will see more financial counsellors on the ground offering support to Aussies.
However, out of the 30 companies ASIC had written to, only 11 have agreed to participate with the FCA.
FCA CEO Fiona Guthrie said this was disappointing to see.
"These sectors are responsible for adding to the demand for, and work of, financial counsellors," Ms Guthrie said.
"These industries say they care about their customers in hardship, but when it comes to doing something practical, refuse to step up."
How many Aussie borrowers are doing it tough?
Roy Morgan data released on Monday revealed nearly a third (1.5 million) of mortgage holders were at risk of mortgage stress in the three months to July.
The "at risk" definition looks at households paying between 25-45% of their take home pay towards their mortgage.
Meanwhile, 1.017 million borrowers are "extremely at risk" of mortgage stress.
This is the highest proportion of the Australian population at "extreme risk" since July 2008.
New data from WeMoney's State of the Economy report also found 40% of Australian borrowers will struggle to make repayments on their debts if interest rates continue to rise.
List of lenders ASIC wrote to
Allied Credit Pty Ltd
American Express Australia Limited
AMP Bank Limited
Australia and New Zealand Banking Group Limited
Bank of Queensland Limited
Bendigo and Adelaide Bank Limited
Bluestone Mortgages Pty Ltd
Commonwealth Bank of Australia
Credit Union Australia Limited
Firstmac Limited
Heritage and People's Choice Limited
HSBC Bank Australia Limited
Humm Group Limited
ING Bank (Australia) Limited
La Trobe Financial Asset Management Limited
Latitude Group Holdings Limited
Liberty Financial Group Limited
Macquarie Group Limited
MoneyMe Limited
National Australia Bank Limited
Newcastle Greater Mutual Group Ltd
Nissan Financial Services Australia Pty Ltd
Pepper Money Limited
Plenti RE Limited
Resimac Limited
Suncorp-Metway Limited
Toyota Finance Australia Limited
Volkswagen Financial Services Australia Pty Ltd
Westpac Banking Corporation
Zipmoney Payments Pty Ltd