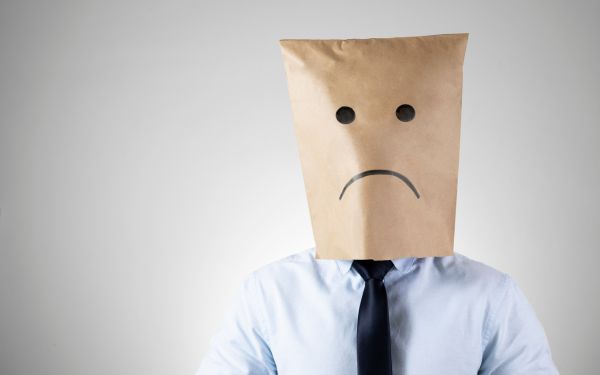 The trade invoice data from illion also showed that high-risk businesses are taking longer to pay outstanding invoices in 2023, as compared to previous years.
These two major findings seem to indicate that their trade payment obligations are more likely to remain unpaid or substantially overdue when finally paid this year.
Over the first three of 2023, accommodation and food services, retail services, and construction industries were far more likely to have their trade obligations unpaid for at least two months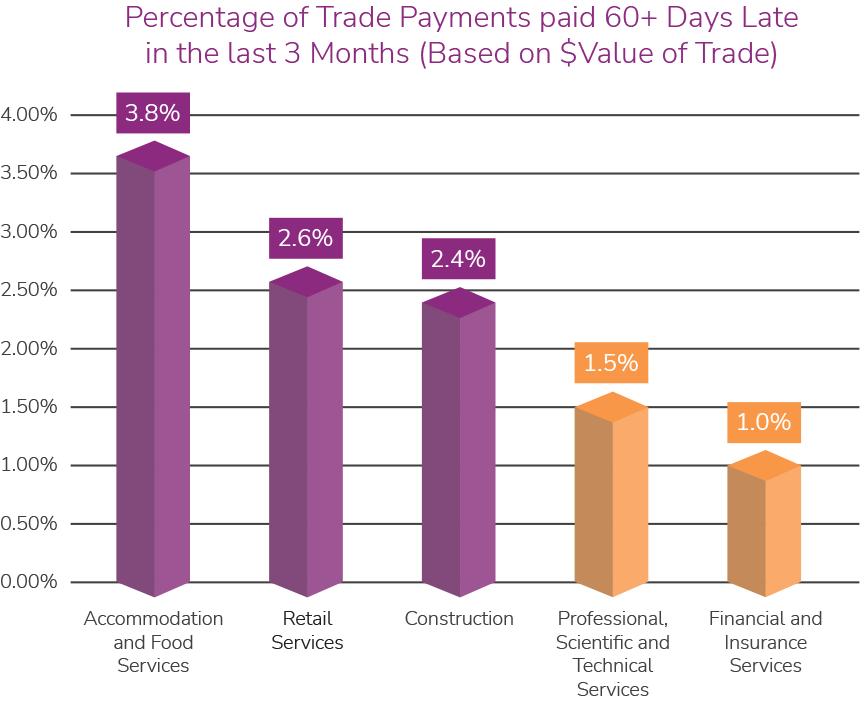 Overall, food services and construction industries are showing the highest failure risk at 14% and 11% respectively.
Retail services and transport sectors are also manifesting a high failure risk at 10%.
Having the lowest risk of business failure were the financial and insurance services, professional and technical services, and wholesale trade and manufacturing industries.
Illion head of modelling Barrett Hasseldine said food, retail, and construction seem to be particularly susceptible to financial strain resulting from factors such as increased costs and reduced sales.
"When we focused on high-risk businesses, irrespective of their industry sector, the research found that 57% of all outstanding trade invoices were over 60 days overdue in March 2023, many times higher than the overdue rate across all Australian businesses, which is only around 6%," he said.
Mr Hasseldine said these significantly overdue trade obligations were a strong indicator of the risk of business failure.
On top of this, high-risk businesses suffered a large deterioration in overdue trade payments between July 2022 and March 2023, climbing from 42% to 57%.
This was significantly apparent in the last quarter of 2022 and the first quarter of 2023 rising from 44% in November 2022 to 57% in March 2023.
"With already-high underlying financial stress continuing to climb, and no indication of any improvement through 2023, Australia should expect to see overdue trade payments and higher business failure risk continuing through 2023," Mr Hasseldine said.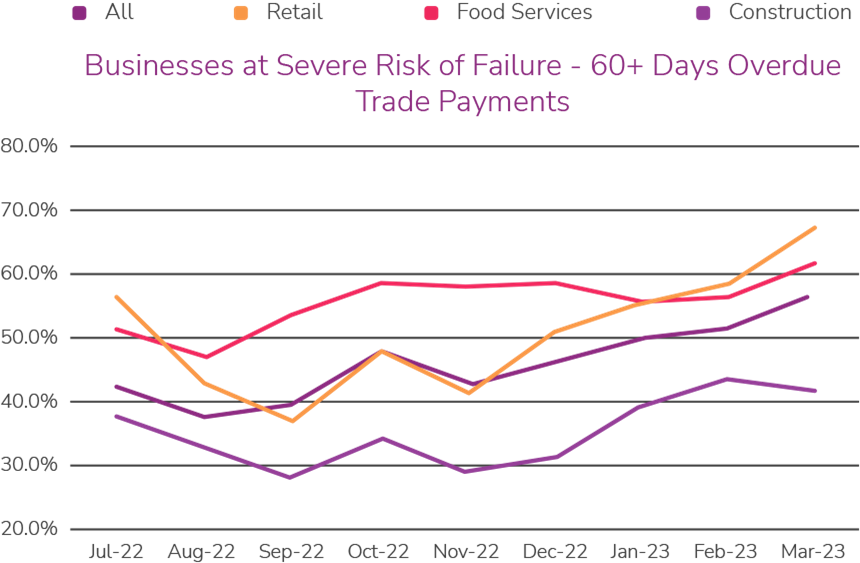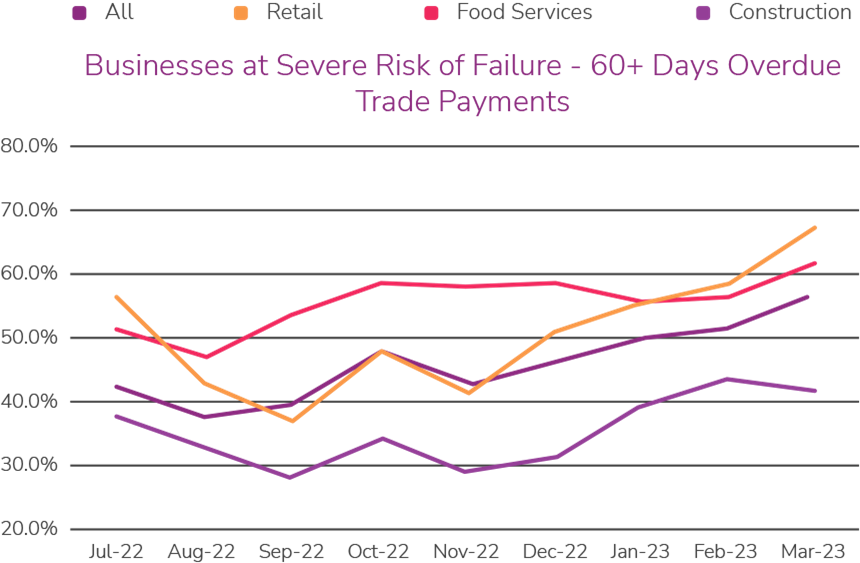 Of all industries, food services and retail sectors are standing out due to concerning conditions — the share of substantially overdue trade payments has hit 62% and 68%, respectively, significantly up from the levels seen last year.
This coincides with a rise in debt collection activity — both industries reported 75% growth in collections activity over the past 12 months.
"While Australian businesses have been affected by economic shocks in 2023, an underlying trend to higher failure risk has been evident for over 12 months — vulnerable businesses have shown a gradual deterioration in their trading behaviour, which has then been exacerbated by these recent shocks," Mr Hasseldine said.
Retail drags business confidence
NAB's monthly business survey for July 2023 showed the continued resilience in business conditions, which challenges the likely cooling of the economy as the year progresses.
Overall business conditions have been easing since January, but they remain at above-average levels.
While overall business confidence rose, some industries saw a decline particularly transport and utilities.
Interestingly, confidence remains below-average levels, with retail posting the weakest relative level.
Retail also dragged the forward orders measure — while it improved slightly over the month, it remained deeply in the red, weighing down the overall result.
Header photo by anilakkus on Canva. Graphs are provided by illion.