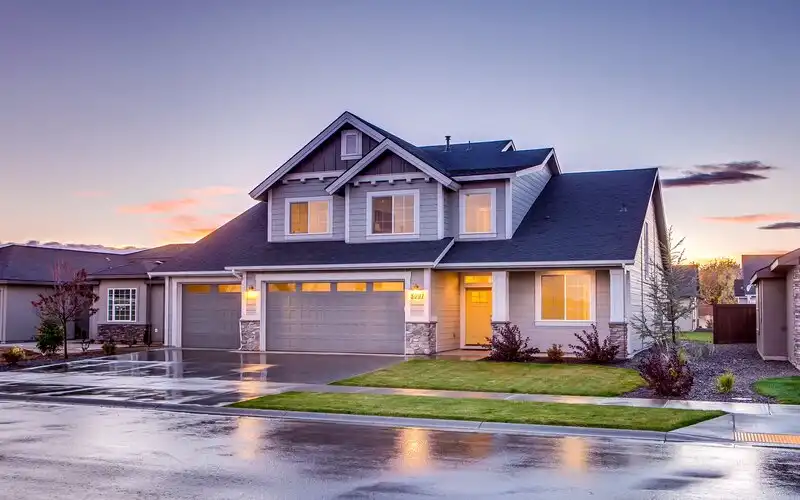 The 0.9% increase to the CoreLogic home value index (HVI) follows a 0.7% rise in September, and leaves the index just 0.5% away from peak levels of April 2022.
Property prices in Brisbane, Adelaide and Perth have already hit record highs, and Research director Tim Lawless says a new nominal high for the whole Australian market is not far away.
"At this rate of growth, we will see the national HVI reach a new record high midway through November, recovering from the -7.5% drop in values recorded over the recent downturn between May 2022 and January 2023," he said.
Since bottoming out in January, the CoreLogic HVI has risen 7.6%, which contradicts conventional wisdom about how cash rate increases impact the property market.
When interest rates are high, borrowing power is constricted, which in theory sees property prices decline, but as Gareth Aird, head of Australian economics at CommBank, points out, this relationship looks to have broken down.
"Housing loan commitments have fallen by around 30% since May 2022," Mr Aird said.
"A decline of this magnitude would ordinarily be expected to be accompanied by an ongoing decline in home prices.
"But these are extraordinary times."
Coinciding with a surge in population - immigration is thought to have topped 500,000 this year - construction levels have been subdued, with the supply-demand equation becoming increasingly imbalanced.
The resilience of the Australian property market has also attracted the attention of overseas investors, with the latest NAB
residential property survey showing the share of total market sales to foreign buyers in new housing markets has increased for the past four quarters.
Mr Aird believes that even with the RBA likely to raise interest rates once again next week, these things will likely keep upward pressure on property prices.
"We expect the underlying demand for housing to remain firm against a backdrop of constrained supply and strong rental growth," he said.
Eleanor Creagh, Senior Economist at PropTrack, which also released its home value index today, agrees that the end of the year and 2024 will likely see prices keep going up.
"Despite a weaker outlook for the economy, population growth is rebounding strongly and this looks set to
continue," she said.
"Interest rates may rise further, but they are likely close to, if not at, their peak. Together with a shortage of new home builds and challenging conditions in the rental market, home prices are expected to rise further."
Any hope for buyers?
Economists predicting how the market would go in 2023 were mostly wrong, so it isn't a certainty prices will keep going up.
The rate of growth for property prices has slowed, with capital city values rising 3.6% over the June quarter compared to 2.6% over the three months to October.
As Mr Lawless points out, some of the supply side constraints that helped keep prices strong look to be easing.
"Total capital city stock on the market has increased by 5.1% since the start of spring, a clear indication that buyer demand isn't keeping pace with the flow of new listings," he explained.
One of the big factors thought to be driving prices up was the low level of listings, far below average levels.
Mr Lawless and other analysts proposed this was because Australian homeowners who saw prices drop dramatically through 2022 decided to hold off on selling.
Now though, with prices having almost completely recovered, selling activity could be set to ramp back up again, which could help address the demand/supply imbalance driving prices up, especially if further cash rate increases curb demand.
However, Mr Lawless acknowledged the other factors that could continue to prop up demand, highlighting low construction levels and the spillover from exorbitant rental rates, like Mr Aird and Ms Creagh also opined.
He also said distressed selling, one of the reasons high interest rates can bring property prices down, looks to not be a major issue.
"Labour markets have loosened a little, but with unemployment expected to remain well below the long run average, it's unlikely mortgage defaults or distressed home sales will rise materially," Mr Lawless said.