Prices Rebound Since February
CoreLogic's index showed prices rose nationally 0.8% in August, the sixth consecutive monthly rise.
House values are 6.3% higher than the low in February across the capital cities; for units it's +4.9%.
The price recovery has been led by Sydney, up 8.8% since their floor in January; and Brisbane, up 6.2% from February.
Other capitals posted flatter results as the supply/demand equation was more balanced.
The national median property value is now $732,886.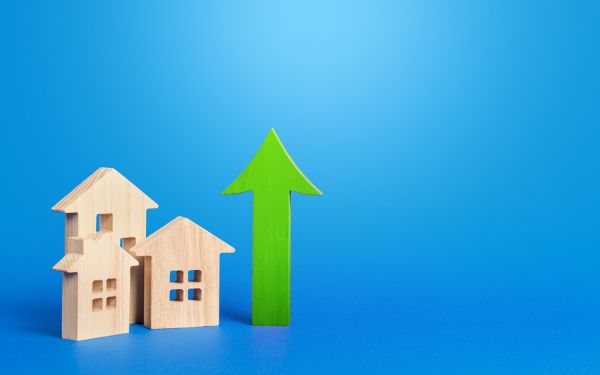 CoreLogic's latest Hedonic Home Value Index marked a sixth consecutive monthly rise over the month, as dwelling values increased 0.8%.
CoreLogic research director Tim Lawless pointed out that while the trend in housing values is generally positive, it remained diverse.
"Sydney has led the recovery trend to-date with a gain of 8.8% since values found a floor in January this year. Brisbane has also posted a strong recovery with values up 6.2% since bottoming out in February," he said.
Adelaide also maintained its growth, posting 1.1% gain over the month.
"At the other end of the scale, some other capital cities are better described as flat, with Hobart home values unchanged since stabilising in April, while values across the ACT have risen only mildly, up 1.0% since a trough in April," Mr Lawless said.
Mr Lawless said Canberra and Hobart were the only two capital cities where advertised supply is tracking higher than a year ago.
"This suggests that a rebalancing between buyers and sellers is a key factor contributing to the stability of values in these regions," he said.
Median dwelling values and growth – August 2023
In terms of property types, house values have manifested a sharper recovery trend — in fact, the combined capital cities house values were up 6.3% since bottoming out in February, compared with a 4.9% increase in the unit segment.
Interestingly, the more significant increases in house values followed a larger decline during the previous downturn, with house values falling by 10.7%, compared to a 6.5% drop in unit values.
"Most cities are showing a larger rise in house values compared with units, however Sydney stands out with the most significant difference through the recovery cycle to-date, possibly due to the more substantial decline in house values which fell by 15.0% through the recent downturn," Mr Lawless said.
Across regional markets, the movement of prices varied — values across the non-capital city regions of New South Wales and Victoria went down slightly while those in Queensland and South Australia rose.
Mr Lawless said the normalisation of internal migration trends across regional Australia and the less demand-side pressures from net overseas migration were causing the less stellar recovery in the regions.
"Historic migration data from the ABS shows that prior to the pandemic, regional Australia had only accounted for around 15% of total net overseas migration," he said.
"Housing values across the combined regional areas of Australia are up 1.6% since a trough in February, compared with a larger 6.0% rise in values across the combined capitals."
Photo by marius-dumitrescus-images on Canva.