Five top business loans in Australia for December 2019
Business owners are busy – so InfoChoice makes comparing and finding business loans easier. You can find, research and apply for credit from your desk or bench in just minutes with InfoChoice. Then get straight back to work on the important things – like growing your business.
Scroll down for InfoChoice's top five business loans in Australia for December.
There's no best business loan for everyone, but you'll be able to find the best product for you and your enterprise if you know what you're doing and what you should be looking for.
As there are so many different business loan products on the market, you need to have a solid understanding of your business, its present situation and what your financial needs are and are likely to be in the near future. Knowing where you are and what you need from a loan will help you to find the best product for your circumstances.
For example, if you're a start–up business or don't have a long trading history then your best business loan will be different to the loan best suited to a long–established enterprise.

What to consider before getting a business loan
Your reasons for the business loan
You need to think about why you need to loan, as this will point you in the right direction. There are loans designed for equipment purchases, for example, as well as products to help businesses during periods of patchy cash flow.
The amount you need to borrow
The amount you want to borrow will also guide you, as different amounts are provided for by and suitable for different products.
The age and size of your enterprise
Most Australian lenders have very strict eligibility criteria for their loan applicants and these include the length of time your business has been in operation. You may also have to meet minimum turnover requirements, which will in turn affect the type and amount of loan you can apply for.
Am I actually eligible for a business loan?
Most business loans are for larger amounts than personal loans and so you may have stricter eligibility requirements when you apply for one. These are the minimum requirements you'll have to meet to be able to apply for a business loan.
An ABN or ACN
You'll need your Australian Business Number or Australian Company number to apply for business finance in Australia.
The length of time you've been in business
Some lenders will want you to have a trading history of at least a year before they'll consider offering you finance. If you haven't been operating for a year, then there are smaller lenders, as well as alternative ones, which may be able to consider your application.
Your credit history
If you have an established business then its credit history will be a big deciding factor for the lender. If you're still relatively new then your personal credit record, as well as that of any other directors or major shareholders, will also be taken into account.
Your turnover
Lenders want to see that your enterprise has enough turnover each year to afford the loan repayments. All lenders will examine your turnover, as well as your assets, to determine whether they'll offer you the loan or not and what interest rate they'll apply to the agreement.
How to get a business loan
When you look through a comparison site for business loans, you'll see that the specs often state what purpose they're best for. This will help you to create a shortlist of the best products for you. For example, if you're looking for low rate business loans, you should have a maximum rate you're prepared to consider. Many business loans don't apply interest; instead the lender asks for a set amount to have been paid by the end of the term.
Once you've narrowed your shortlist down to two or three good prospects, you should make your final decision. It may be, for example, that you're looking for the best quick business loan available to you, in which case the option with the fastest turnaround might be the best of the bunch.
When you're ready to make your application, gather your paperwork together and then click through to the lender's site to begin the process.
Top business loans for December 2019 on InfoChoice
To help you start your search, here are five of the best, fastest and cheapest business loans now available in Australia and listed on InfoChoice.

Become has Invoice Financing, Unsecured Loans and Business Line of Credit products with $0 application fees. Interest rates are on application and may vary according to the lender's assessment.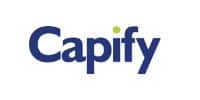 The Capify Unsecured Business Loan offers enterprises amounts ranging from $5,000 to $300,000 for three to 12 months. You can have your