The Definitive InfoChoice Guide to Business Loans
ALL small business owners are on the hunt for a business loan, whether that is actively looking and applying, keeping an eye on the market or dreaming of the future.
Wherever you're at on your business development 'curve,' this quick, 5-minute guide to business loans will help you know more about what you're doing and whether the loans you're comparing are right for you.
Is it the right time for a business loan?
It doesn't matter if you've been operating for over a decade or less than a year; there will probably come a time when you'll need a financial leg-up in order to expand or to weather a time of tight cashflow.
You might want to buy new IT, software, machinery or inventory, hire more staff, relocate to bigger premises or embark on a big marketing campaign.
These are all good reasons for a business loan and legitimate "loan purposes" on your business loan application form.
The types of business loans available in Australia
There are several different types of business loan available in Australia, including:
Traditional term loans from your bank
Business overdrafts
Business lines of credit
Unsecured business loans and
Low or no-document business loans, for those "business loan for my business idea" moments.
Secured or unsecured?
It's important to understand the distinctions between secured and unsecured finance.
A secured business loan is one that's backed up by your collateral, such as residential property, machinery or vehicles. An unsecured loan is based on (and relies on) your cashflow to be paid back and these loans are often smaller.
Even with an unsecured business loan, if you get into serious difficulties, your assets may be used by debt collectors to recoup the outstanding amount.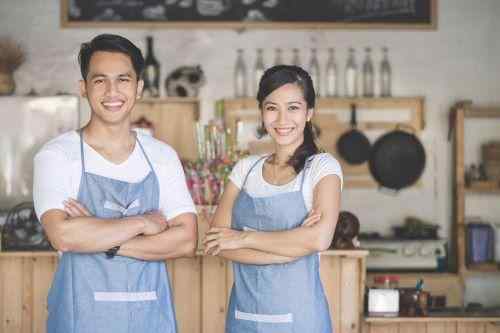 Why are the interest rates different between secured and unsecured loans?
Quite simply, an unsecured loan is riskier for the lender as it's not backed by collateral, so the interest rate will be higher to reflect this extra risk on the lender's part.
What about fixed and variable interest rates?
Both fixed and variable interest rates have their pros and cons. With fixed rates, you know exactly what you'll be paying over the life of the loan and you'll also know that you won't suddenly be paying more as interest rates rise. On the other hand, you won't pay less if they fall.
Variable interest rates are good if you're expecting rates to fall, but not so good if they're likely to rise.
What do you need when applying for a business loan?
You'll need quite a lot of facts and figures, as well as supporting evidence to back up your request. And you need to have a definite figure in mind
As well as a definite purpose. You're more likely to get the loan if you approach the lender with a definite amount for amazing new technology that will cut your production costs by 20 per cent. If you can show the lender – with industry-backed evidence – that the going rate for this tech is $50,000 but that it'll pay for itself in 18 months, then you'll have a good case. Include all costs, like delivery, installation and staff training.
Your most recent credit report
Your lender will examine your credit file, so it's a good idea to find out what's on it before applying for a business loan. If there's any black marks on it, it may be worth waiting until they've been removed. It's also vital that you pay off any tax debt before you apply for a loan, too, as this can prevent your application being approved.
Work out your collateral
If you're looking for a secured loan, get your property, vehicles and equipment valued and decide which items you're willing to put up as security.
Other requirements
You'll need your ID
Your passport and/or your driver's licence is a good start.
You'll also need your financial statements
These include your balance sheet, your income statement, your cashflow statement and your statement of retained earnings. Your lender will want to see the first three of these and possibly some recent tax returns and business activity statements.
Your proof of personal income
This is usually your two most recent tax returns and your notices of assessment (if you're a shareholder and/or a director).
Your bank statements
This means your business bank statements, as well as any other statements that show your assets, debts and liabilities, like credit card statements and savings.
A business plan
You're more likely to need this if you're a startup or still relatively new. A business plan is quite an involved undertaking, so you need to know what you're doing.
How much can you borrow?
Lenders use quite a few factors when they decide how much they're prepared to lend you.
Qualitative factors
These factors include things like any credit defaults you may have had, how long you've been in business and how stable you've generally been. If you've been operating for 15 years but you've usually been just scraping by, that's not much better than an enterprise that's been going well for just 11 months, for example. If your credit rating is patchy, you'll need to improve it before applying. Similarly, most lenders will want you to clear any tax debt with the ATO before approving your application.
The purpose of the loan also counts, as there are often very sensible reasons – like that fancy new machinery that'll improve your bottom line. If it's to smooth out cashflow fluctuations, the lender might be a bit more circumspect.
Are you looking for a secured or unsecured loan?
Secured loans tend to be for higher amounts and with lower interest rates because the lender can use the collateral to recoup any outstanding amounts.
Your financial factors
Your lender will want to look at your net profit, after expenses, tax and depreciation of assets. This figure gives the lender an idea about how well you're doing based against similar enterprises in your industry. It also shows how much money you have free to repay the loan.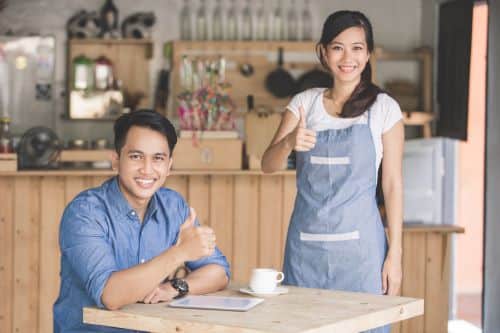 Your distributions
This is the money you take out of the business for owner drawings, dividends and retained earnings. The larger these amounts are, the less money left behind to cover running costs and – crucially – your loan repayments. High distributions can often mean a smaller loan.
Your existing debts
If you have existing loans, then these repayments will have an impact on the amount you can borrow as they mean less "spare" money. Similarly, lease payments will eat into your useable money and therefore reduce the amount you could potentially borrow.
Business credit card and overdraft limits also matter. The higher the limits, the less new debt you'll be able to take out, as the limits are your potential for new debts. You might never use your card or overdraft, but you could, and if you do, the potentially large amount of debt will affect your ability to repay your business loan.
Your repayment term
A major factor in your loan is how much time you want to repay it. The shorter the term, in general, the higher the interest rate. Your interest rate is further affected by being secured or unsecured.
Your ideal term depends on what you need the loan for. For a relatively small purchase, or to cover a seasonal cashflow dip, a short-term loan is better, despite the higher interest rate. If it's a bigger loan for something that'll improve your bottom line, then a longer term is better because your repayments will be helped by your better profits. A longer term is better for a bigger loan because short-term repayments could be too large for comfort.
Calculating the cost of your business loan
It's not just the principal that makes up your repayments; it's the interest and any fees that might apply. Some government loans are interest-free, but most business loans from banks and other lenders do generate interest, as well as involve fees, which all serve to increase the eventual cost of the loan. It's important to work out exactly how much your monthly and eventual costs will be.
Compare business loans for small business and personal loans for any purpose at InfoChoice.
The information contained on this web site is general in nature and does not take into account your personal situation. You should consider whether the information is appropriate to your needs, and where appropriate, seek professional advice from a financial adviser. If you or someone you know is in financial stress, contact the National Debt Helpline on 1800 007 007.