Top personal loans for debt consolidation, December 2019
Debt consolidation means putting multiple debts, like cards and loans into one credit account (loan or debt) with one repayment, and, if all goes well, saving money on total repayments and interest.
Should I use my own bank for a debt consolidation loan?
You already have a relationship with your existing bank and it can see your income and expenditure, as well as your spending habits. That means it may, or may not, offer you the best interest rate possible. If another provider waives an establishment fee or offers you a lower interest rate, you should think about applying for their product instead.
Before taking out a loan with any lender, compare rates, fees and total costs to ensure you are getting the best deal available for your own circumstances. Compare personal loans for debt consolidation at InfoChoice.
Can I consolidate more than just the one credit card balance?
Yes, you can consolidate more than one debt into a debt consolidation loan. Many providers will let you do this.
It can be tough going, servicing two or more credit cards or a personal loan, store card or other consumer debt each month, especially if you're juggling them and getting occasional late payment fees.
By bringing them all under one new agreement – preferably with a lower overall interest rate – you will simplify your finances.
You can also consolidate different products into one new loan – credit cards, store cards, overdrafts and maybe even utility arrears, for example.
Top debt consolidation loans in December 2019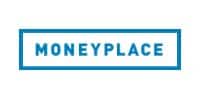 Moneyplace's unsecured personal loan for good credit has a current listed comparison rate of 15.07 cent pa on InfoChoice, with variable rates set according to credit rating or score. The lowest rate offered by Moneyplace is currently 7.65 per cent pa comparison rate for up to $45,000. Moneyplace has quick online applications and great reviews on Trustpilot.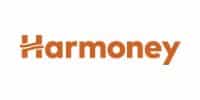 Harmoney's unsecured personal loan has rates starting at 6.99 per cent pa (comparison rate 7.69 per cent pa). Harmoney is an app based online lender with rates set according to credit score.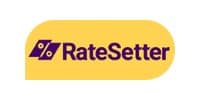 RateSetter is a peer to peer lender with unsecured personal loan rates starting at 6.89 per cent pa (comparison ate 8.89 per cent pa) with no exit or early repayment fees.
These are just a selection of some of the top personal loans now on offer from Australia's banks and other lenders. You can compare personal loans for debt consolidation purposes at InfoChoice.
The products compared in this article are chosen from a range of offers available to us and are not representative of all the products available in the market and influenced by a range of factors including interest rates, product costs and commercial and sponsorship arrangements
InfoChoice compares financial products from 145 banks, credit unions and other financial institutions in Australia. InfoChoice does not compare every product in the market. Some institutions may have a commercial partnership with InfoChoice. Rates are provided by partners and taken from financial institutions websites. We believe all information to be accurate on the date published. InfoChoice strives to update and keep information as accurate as possible.
The information contained on this web site is general in nature and does not take into account your personal situation. Do not interpret the listing order as an endorsement or recommendation from us. You should consider whether the information is appropriate to your needs, and where appropriate, seek professional advice from a financial adviser. If you or someone you know is in financial stress, contact the National Debt Helpline on 1800 007 007.