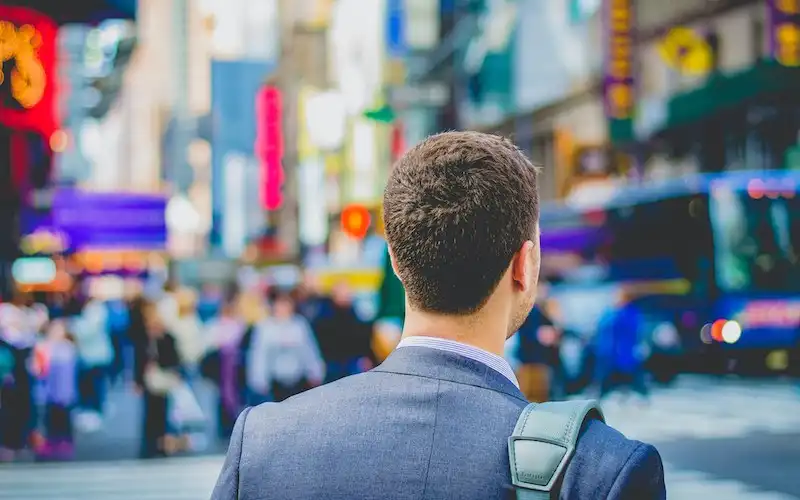 In two-decimal rounded terms, the unemployment rate went up from 3.55% in September to 3.72% in October, in seasonally adjusted terms according to the ABS.
Approximately 28,000 found themselves without work; that, coupled with the participation rate increasing to an even 67% is how the unemployment rate trickled up slightly.
The ABS' head of labour statistics Bjorn Jarvis also pointed to Australia's strong population growth.
"The relatively high level of the employment-to-population ratio and participation rate shows the ongoing resilience in the labour market, with growth in employment broadly in line with population growth," Mr Jarvis said.
Westpac economist Ryan Wells explained.
"It is clear that the migration boom is still having a significant and positive impact on labour force growth, and it will likely continue to do so for some time," Mr Wells said.
"The gain in the labour force (+82.9k) exceeded that of employment, resulting in the unemployment rate rounding up to 3.7%."
The increases in employment came out much ahead of forecasts; major bank economists had forecast anywhere from 20,000 to 30,000 extra employed, but were generally in the ballpark for the unemployment rate.
"The monthly employment data has been even more volatile than usual in recent months," NAB senior economist Taylor Nugent noted.
NAB has maintained its call for a February rate hike.
"Our view of the RBA hiking rates again in February is predicated on the RBA's own forecasts which justify another 25 basis point hike given resilient activity an labour markets and only very gradual progress on inflation," head of market economics Tapas Strickland said.
The large swing in employed people could be partly attributed to the Voice Referendum and the need for staff to work at polling booths.
However economists said this is unconfirmed and could rely on more in-depth data being published, due 23 November.
CBA economists noted the employment tide could be turning, with an uplift in part time jobs rather than full time.
"Employment growth over 2022 had been characterised by big lifts in full‑time employment," Stephen Wu said.
"More recently, that has shifted to part‑time jobs growth. Over the past four months, part‑time employment has increased by 3.9%. Over the same period, full‑time employment has decreased by 0.3%."
However NAB economists said there isn't too much to read from this.
"Underemployment, which takes into account people who want to work more hours, was steady at 6.3% and remains significantly below where it was prior to the pandemic," Mr Strickland said.
Overall the labour figures didn't do enough to move the needle on RBA interest rate forecasts, with NAB the outlier of the majors already forecasting one more hike in February to 4.60%.
White collar job listings returning to pre-Covid levels at faster rate
There are emerging signs the labour tide could be turning with Seek reporting a 5% fall in job listings in October - 30% below their May 2022 peak.
The number of listings remains 18% above pre-pandemic December 2019 levels but in-line with levels seen in 2018.
Most industries (27 out of 30) saw declines in job listings, with declines most pronounced in Admin & Office Support, Banking & Financial Services, Customer Service, Advertising, and Design & Architecture all posting declines in excess of 5% over the month.
"Relative softness in advertising is evident among a range of white-collar industries. Advertising is now below pre-pandemic 2019 levels in more than a third of industry classifications," NAB economists noted.
There has also been an uptick in applicants per job listing, growing 4.1% over the month to September.
"Applications per ad are already above 2018 levels," NAB economists said.
"Further easing in difficulty finding labour is likely alongside further cooling in the labour market."
Image by Saulo Mohana on Unsplash