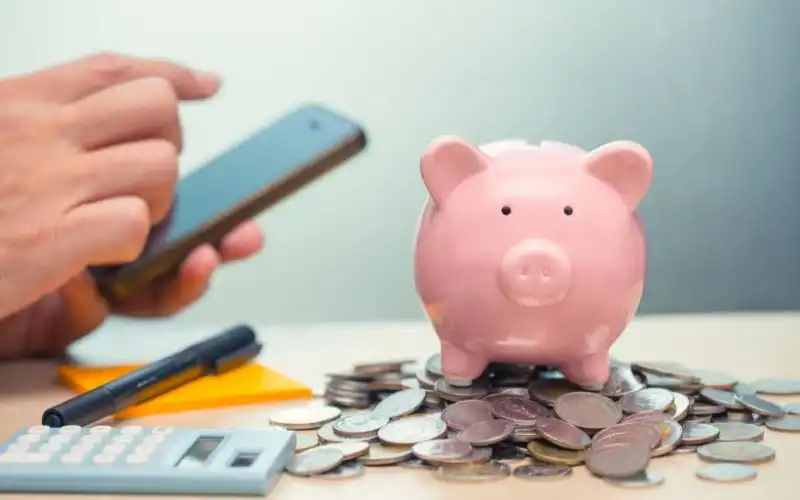 The Savings Finder and Bills Calendar are two of the newest money management tools by Westpac, helping customers spot savings opportunities and manage their bills payment.
Here are the main features of the new tools:
Savings Finder – Helps users identify potential savings based on existing recurring payments, subscriptions, and other non-essential expenses.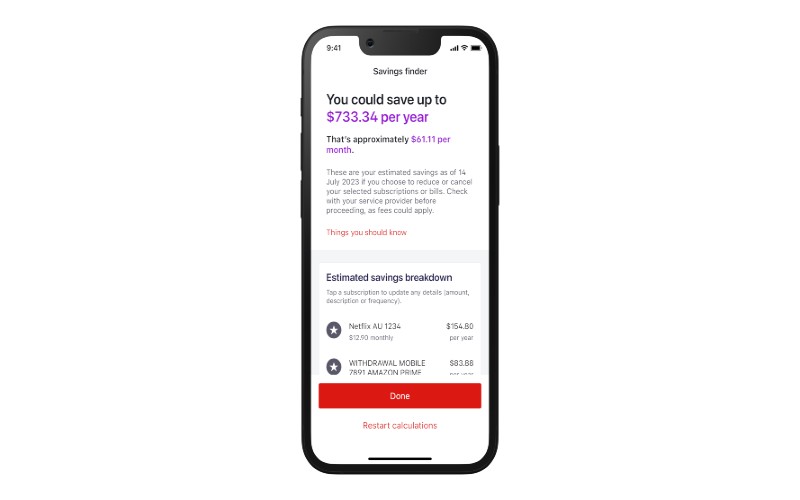 Bills Calendar – Allows users to input upcoming payments into their bill calendar and receive notifications when these payments are approaching.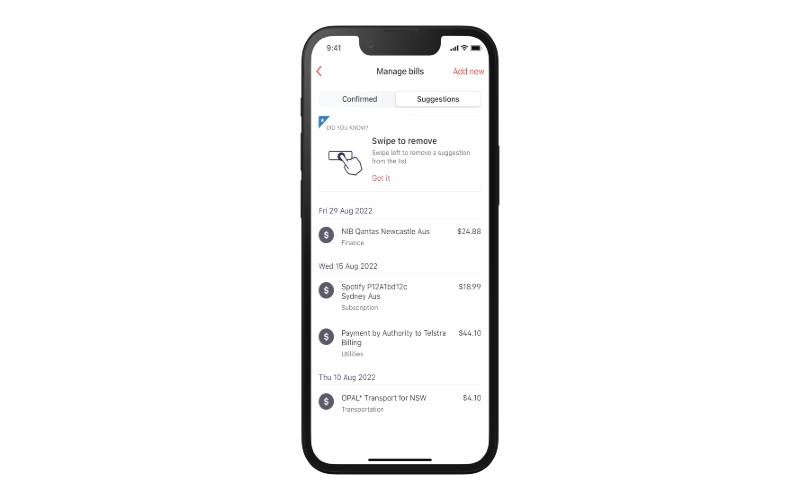 These two new tools build on recent research from the bank, which found that 90% of Australians have scaled back on their expenses over the last 12 months.
The study also found that close to half of Australians started creating a household budget to help ease concerns from the increasing cost-of-living pressures.
Around two thirds of Australians said they have been affected by the mounting cost-of-living pressures.
On the other side of the coin, around half of Australians could still say they are confident about their financial future.
The study also showed that around 64% have become aware that they are overspending on non-essential items, and 80% are actively making efforts to reduce their spending in response to inflation.
Westpac chief digital officer Jason Hair said data from 450,000 customers accessing the bank's budgeting tools each month underscore the real impact of cost-of-living pressures on everyday Australians.
"As the economic landscape evolves, it's reassuring to see that many are taking proactive steps to adapt and manage their money more efficiently," he said.
"The new tools are designed to give customers even more visibility over their expenses with personalised insights that allow them to make more effective and informed decisions about their spending."
Mr Hair said these new tools will be available later this month and will build on the existing range of money management tolls already available in the Westpac app.
"We've particularly seen a growing number of customers scrutinising their spending through our categorisation feature, where customers are keeping a close eye on how much they're withdrawing from ATMs, followed by how much they're spending at bars and restaurants, as well as on groceries, transport, and entertainment," he said.
Westpac's existing money management tools
| | |
| --- | --- |
| Tool | Features |
| Personalised insights | Tracks income compared to expenses, providing analysis of users monthly cashflow. |
| Spending categories | Categorises users' expenses, helping them understand where they spend their money each month. |
| Savings goals | Creates of savings buckets tied to a specific goal and allows the set-up of auto deposits. |
| Digital card | Provides users with a digital version of their card that can be used for online transactions and has a dynamic 3-digit security code to reduce fraud. |
| Cancel direct debts | Stops certain scheduled direct debit payments |
| PartPay | Gives greater control and flexibility with the ability to pay for purchases of $100 or more in four payments. |
Photo by coffeekai on Canva.