Which bank has the best children's savings account?
Children's savings accounts are in the news at the moment, mostly because of controversy surrounding the Commonwealth Bank's school banking program, Dollarmites.
In 2018, the Hayne Royal Commission into Financial Services was told of irregularities in the program which rewards staff and schools for opening children's savings accounts for students.
Last week, the corporate regulator, the Australian Securities and Investment Commission announced a public review of school banking programs and asked parents and the public to make submissions.
"There is a long history of school banking programs," said ASIC Commissioner Sean Hughes.
"It is important for ASIC to understand the range and extent of impacts that school banking programs can have on students, parents and school communities."
The terms of reference for the ASIC review are:
how school banking is implemented
how school banking is marketed to school communities
how students engage with school banking
the type of banking accounts established through schools – while students are at school and later.
The review of school banking is not about the financial literacy education students receive through school, just about the role banks (like Commonwealth Bank) play in schools.
"Financial literacy is embedded in the Australian Curriculum, and needs to be," said Sean Hughes, "Young people are engaging with money every day and need to understand financial concepts and develop skills to identify financial services that are right for them."
ASIC's Moneysmart financial education program has been rolled out to 60 per cent of Australian schools since 2017. 90 per cent of teachers who have used the program support it and say it has made teaching money concepts more effective.
But school banking is a separate issue and consumer lobby group CHOICE wants Commonwealth Bank, and other banks, out of schools.
"Commonwealth Bank does not care about education," said Jonathan Brown from CHOICE.
Jonathan Brown said there is little evidence that Dollarmites and other bank run school programs work to educate children about managing money.
"Dollarmites is a thinly veiled marketing program to turn our kids into customers for life," said Mr Brown.
CHOICE is calling for parents to make a submission to the ASIC review.
Is Dollarmites the only school banking program?
Commonwealth Bank dominates the children's savings account market largely as a result of its dominant school banking program Dollarmites.
Dollarmites is run in 60 per cent of Australian primary schools, largely by volunteer parents and teachers. 46 per cent of Australians open their first account with Commonwealth Bank and 34 per cent of Aussies still have their first account according to research by CHOICE in 2017.
The actual account that children get when they participate in Dollarmites is the YouthSaver account.
School students get tokens when they make deposits to their YouthSaver account through school banking and can trade the tokens for Dollarmites rewards, like small toys, games and puzzles.
Dollarmites is not the only school banking program. Bendigo Bank has a PiggySaver account which is used by many schools in their banking program. Other banks also offer school banking to schools but Commonwealth Bank remains the big player in this market.
Commonwealth Bank cuts YouthSaver rate
This week, Commonwealth Bank has cut the YouthSaver account base rate and the maximum rate by a total of 0.25 percentage points.
Now the Youth Saver account is currently paying a maximum interest rate of 1.85 per cent pa (base rate 0.10 per cent pa) when at least one deposit and no withdrawals are made in a month.
Some parents may not realise that they don't need to choose Commonwealth Bank for their children's first bank account. So dominant is CBA in this market that some other banks don't bother to offer accounts for young children.
However, there are still more than 60 accounts in this market for parents to choose from.
There are alternatives to Commonwealth Bank for children
"There is choice for parents and kids in children's savings accounts," said Vadim Taube, CEO of leading Australian financial comparison site InfoChoice.com.au, "There are plenty of other accounts that are great for kids."
"For example, Suncorp's Kids Saving Account pays 2.05 per cent pa maximum rate when you deposit $20 or more and make no more than one withdrawal per month. "And the base rate is 1.0 per cent so that is reasonable as well.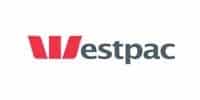 "Westpac's Bump account also has a good base rate of 1.10 per cent pa and a maximum rate of 1.95 per cent. "Westpac Bump just requires the balance of the account to grow during the month in order to get the bonus rate," said Vadim Taube.
One children's savings account stands out with a spectacular base rate of 3.75 per cent. Unlike the Commonwealth, Westpac and Suncorp accounts, the CUA Youth eSaver is not available for children under the age of ten but it does boast a market leading maximum rate with few terms and conditions.
The eSaver maximum rate falls to 1.0 per cent if the balance reaches $5,000, which is a reasonable balance for a child. The account converts to an adult eSaver account when the child turns 18.
One important point to note about the CUA Youth eSaver account is that the account holder – your child – can run it independently of their parent if they choose.
You can compare great savings accounts for children at InfoChoice.
The information contained on this web site is general in nature and does not take into account your personal situation. You should consider whether the information is appropriate to your needs, and where appropriate, seek professional advice from a financial adviser. If you or someone you know is in financial stress, contact the National Debt Helpline on 1800 007 007.