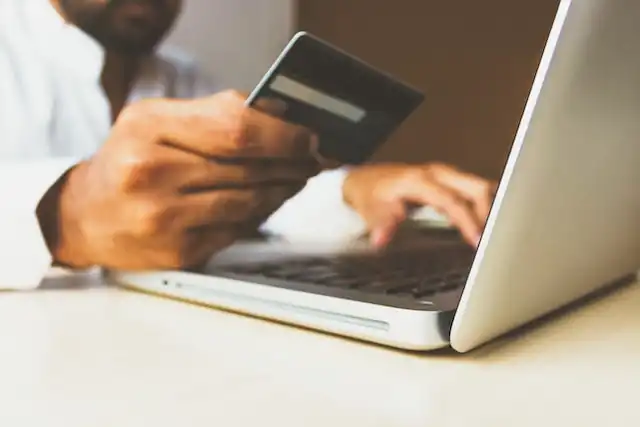 You might think that all forms of credit are the same personal loan, overdraft or a credit card but they're not. They all "behave" in different ways and are suitable for different circumstances and needs.
If you understand what each type of credit is and how it works, it's easier to match the right sort to what you want to do.
Here's how to work out which type of credit is best for what you need now and for the future.
A credit card
A credit card is a facility with a set amount of credit extended to you by a lender. You have to pay it all back over time, with interest.
The advantages of credit cards
Many cards offer interest-free periods on purchases, usually for up to 55 days; as long as you pay off the purchase within this time, you'll pay no interest on it
Some cards offer a rewards program or cashback on your purchases, which can help to pay down your balance or get other benefits.
Most credit cards offer you extra protection on some types of purchases, as well as more fraud detection than debit cards, and
Your repayments are more flexible; you can pay the minimum balance each month or pay more to bring your balance down sooner.
The disadvantages of credit cards
Your interest is applied monthly
Credit card interest rates are often higher than personal loan rates
Credit cards can be difficult to manage if you are an impulse shopper
Withdrawing cash with a credit card attracts immediate high interest rates.
Choosing a credit card
If you're looking at a credit card to help you to spread the cost of a larger purchase, then look for a card with an interest-free period or an ongoing low rate.
If you're planning to pay off another credit card or two, then look for a balance transfer card with an interest-free period of at least several months.
A personal loan
A personal loan is a lump sum that you borrow from a lender and it has a fixed repayment term that you pay back in identical monthly instalments. You can work out how big a loan you might be able to afford with a personal loan repayment calculator.
The advantages of a loan
You can borrow larger amounts for lower interest rates; this is one of the biggest differences when you compare a credit card vs personal loan
Loans are better for longer term borrowing because of the lower rates
You can have a loan set up and paid to you within 24 hours, and
The interest rate is fixed for the entire term.
The disadvantages of personal loans
You often pay interest on the interest
You may need security (or collateral) for some loans
Your payments are less flexible there's no option to make minimum payments, and
You'll be charged a penalty for early repayment.
Choosing a loan
Find a loan that allows you to borrow the amount of money you need. The loan should also give you enough time to pay it back in instalments that are comfortable.
You also need to find the lowest interest rate open to you.
An overdraft
An overdraft lets you use, or borrow, money from your bank account and it takes your account into a negative balance. An overdraft usually is linked to your transaction banking account and comes with a Visa or Mastercard debit card.
You'll be charged interest and possibly fees to maintain this facility.
The advantages of an overdraft
Easy to withdraw cash
It's easy to withdraw cash from your account
Overdrafts can be set up almost immediately
They're flexible because you can pay them off as fast or slowly as you need to, and
They're ideal for short-term borrowing of small amounts of money.
The disadvantages of overdrafts
Overdrafts tend to be smaller amounts hundreds rather than thousands
You can pay high fees and interest if it "lingers"
Interest is added monthly, and
Your bank can cancel or withdraw the overdraft at any time.
Choosing an overdraft
You need to look for an overdraft that will cost the least amount of money and suits the way you will use it. Your overdraft should cost as little as possible, both in terms of interest and in fees to keep the facility open.
You need to think about how soon you need the money
For fast funding, an overdraft or loan is best because as long as your application is uncomplicated, you can have the money within hours. If you're self-employed or have a patchy credit record, your application may need supporting documents or collateral, which can slow things down.
On the other hand, it can take more than a week for a credit card to be processed and dispatched to you.
How much do you need?
For larger amounts, a loan is better as you can borrow anything from $1,000 to $50,000 (subject to status).
With credit cards, your limit will start off at $1,000 or less, but once you've demonstrated good handling, your limit can rise. You won't know how much you'll start off with, though, until your lender processes your application.
Overdrafts tend to be much smaller than either loans or credit card limits. A high income and excellent credit could mean you can get a larger one, though.
How long will it take you to pay it back?
Each form of credit has different ways and timescales for repayment and this is a big consideration.
Overdrafts don't really have a set date for repayment. However, you should always be wary of your bank suddenly calling your overdraft in and be mindful of interest and fees.
Loans are better for longer repayment periods as their interest rates are lower. Most loans are for between one and seven years.
Credit cards don't have a repayment date as they're deemed to be revolving debts. You must, however, pay a minimum amount each month and these minimum payments can last for years.
Whichever option you go with, you need to shop around first because costs, fees and terms can vary considerably within each type.
The information contained on this web site is general in nature and does not take into account your personal situation. You should consider whether the information is appropriate to your needs, and where appropriate, seek professional advice from a financial adviser. If you or someone you know is in financial stress, contact the National Debt Helpline on 1800 007 007.