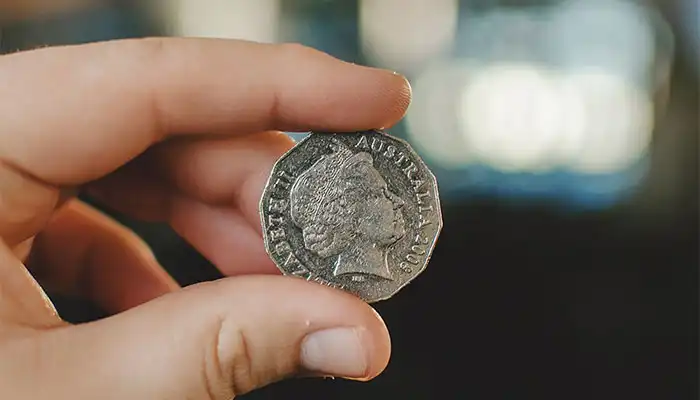 Popular collateral on personal loans includes a vehicle, term deposit, and even a property. Many personal loan products are unsecured, so if the borrower stops making repayments, there is no security the lender can repossess to recoup their costs.
This means unsecured lending makes the loan higher risk for the lender, which often translates to higher interest rates. So if you're interested in heightening your chances of a more competitive interest rate, you may wish to look for secured loans - i.e. ones that use collateral.
While secured personal loans can mean lower interest rates and larger loan amounts, borrowers should be confident in their ability to repay the loan to avoid losing whatever is being used as security. As always, it's a good idea to shop around and compare offers from different lenders to find the loan option that suits your needs.
Important Information and Comparison Rate Warning
What is collateral on a personal loan?
Collateral is a valuable asset borrowers offer to lenders to back up personal loan applications. This asset serves as a security for the lender, mitigating the risks of lending money. If the borrower is unable to repay the loan, the lender has the right to take possession of the collateralized asset and sell it to recover what they are owed. Common examples of collateral for personal loans include property, vehicles, savings accounts or even art.
Personal loans using home equity
One of the most common forms of collateral for a personal loan is home equity. Home equity is basically how much of your property you actually own. You'll likely need at least 20% equity to make use of this method, and a lender likely won't allow you to borrow the equivalent of all your equity.
There are some different ways you can access equity in your property for an additional loan. Firstly, you could simply refinance your existing home loan, either with the same lender or another, and take out an additional sum.
Secondly, you could take out a home line of credit loan, which allows you access to a certain amount of credit based on how much equity you have. You can use funds up to this amount, and pay it off as you use it, only charged interest on the amount you use. Line of credit loans are likely have higher rates than home equity loans, but allow more flexibility.
If you have built up equity in a property, this can be a great way to secure future credit. Home loans tend to have significantly lower rates than normal personal loans, but keep in mind if you find yourself unable to pay off the additional loan, your property could be at risk.
Loan terms on mortgages are also much longer - 25 or 30 years - which means that additional loan will be stretched over that period, resulting in lots of extra interest paid than if you kept the loan term short, e.g. five years or fewer.
Personal loans with car as collateral
Cars are one of the other types of property commonly offered up as collateral for loans. A car loan in itself is in effect a personal loan secured against the vehicle, since the lender can just repossess the car should the borrower default. However, in the case of car loans, you are usually restricted in using the money to purchase a vehicle. You might also be restricted on the type and age of vehicle you can purchase.
Those who already own a vehicle outright might be able to use their car as collateral for another sum using a car title loan. The borrower temporarily surrenders the vehicle title in exchange for the loan amount, typically capped at a percentage of the car's appraised value. Car title loans are known for their quick approval process and accessibility, often used by individuals with poor credit struggling to get accepted elsewhere.
However, this usually means they come with very high interest rates and short repayment periods. Just like with home equity loans, defaulting on a car title loan can lead to the repossession of the vehicle. Nifti, MoneyMe and Monzi are some of the lenders that offer car title loans in Australia.
What else could you use as collateral for a personal loan?
Apart from homes and cars, several other assets can be used as collateral for a personal loan, depending on the lender's policies:
Use a term deposit balance as collateral
Some banks and credit unions may allow borrowers to use the balance of a term deposit as collateral for a personal loan. These types of loan might be called a passbook, savings pledged, or certified pledge loan. Once the loan term begins, the lender 'freezes' the balance in the account, so the borrower can't withdraw anything.
Lenders favour term deposits because they are essentially a safe chunk of cash. This might seem a bit illogical; that money is already yours after all, so you might think borrowers should just use that money instead of taking out a loan.
However there's a couple of reasons people take out these sort of loans. Firstly, the money in the account continues to earn interest even after it's frozen, so the borrower might prefer to use credit instead of lowering their interest income. Second, the opportunity cost of that money might be better tucked away rather than spent all in one go; if inflation and your wages growth is higher than the loan rate, you can effectively pay nothing on your loan. This is called 'inflating away the debt'.
These loans sometimes have lower rates than normal secured personal loans, because it's very easy for banks to reclaim the funds in the event of a default: they simply deduct the amount in full from the frozen account.
Using other securities as collateral
A Securities Backed Line of Credit (SBLOC) allows you to borrow against securities held in investment accounts, like shares, bonds or fund units. Many banks offer what are known as margin loans, borrowing against existing financial assets to invest in more, but some providers, including Citi, also allow these loans for personal use.
If you have a significant amount of your wealth tied up in securities, you might prefer not to liquidate them, particularly if you're making a loss, so it might be preferable to instead borrow against them. Due to market volatility, most lenders won't allow you to borrow the value of the full secured amount, perhaps capping it at 60 or 70%, for example.
Using valuables like jewellery or artwork as collateral
Some lenders might allow valuable items like jewelry, artworks, or antiques to be used as collateral. It's not as common as it once was, but there are also still pawn shops operating in Australia, where you can temporarily leave your valuables at the shop in exchange for money. You can reclaim it once you pay back the amount you borrowed.