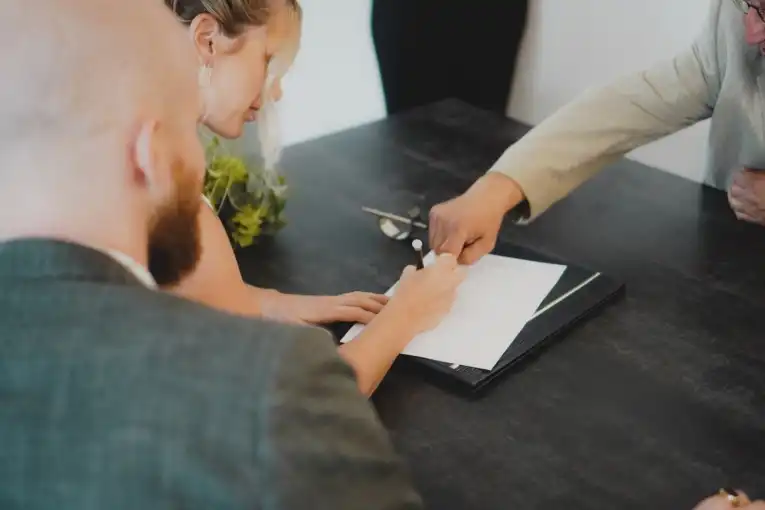 Term deposits are covered by the Australian Government Guarantee scheme. Under the Financial Claims Scheme, deposits of up to $250,000 are guaranteed by the Australian Government. This figure of $250,000 is capped at one individual per bank or other financial institution.
What this means in practice is that your term deposit is totally covered, as long as it's less than $250,000, in case the bank, building society or credit union folds. Thankfully bank collapses are rare events, so if you're looking at term deposits Australia is a safe place for them.
An example of how the guarantee works is to imagine that you have a term deposit worth $260,000 and the bank it's in collapses. You'll be able to claim back $250,000, but you'll have to say goodbye to $10,000.
Put Your Eggs In Different Baskets
If you have much more than $250,000 to invest, then you're wisest to split your money between different term deposits and preferably different banks. Limit your deposits to less than $250,000 each (and make room for interest!) so that you don't risk losing a cent if your bank collapses.
It's important to use different institutions because if you have two term deposits of, say $200,000 each in one bank, you may only get one deposit back if there's a collapse.
You Must Use an Authorised Deposit-Taking Institution (ADI) For Your Term Deposits
An Authorised Deposit-taking Institution, or ADI, is a financial institution that has a special licence. The Banking Act of 1959 decreed that banks and similar institutions had to have a licence authorising them to accept deposits from the public. Institutions must be an ADI to offer:
Savings and transaction accounts
Cash management accounts
Mortgage offset accounts
Chequing accounts
Pension redeeming accounts, and
Term deposits
Any institution that wants to become an ADI has to satisfy the Australian Prudential Regulation Authority, or APRA. This authority grants licences to institutions and then to monitors and regulates them, according to the Banking Act.
How The Government Guarantee Actually Works
The Government Guarantee covers consumer (you) deposits of up to $250,000 with ADIs under its Financial Claims Scheme (FCS). So, in practice, if your bank, credit union or building society collapses, the government brings the FCS into play, you submit a claim and APRA pays you up to $250,000 for each different account or deposit.
Thankfully, Australian bank collapses are a rare creature, with the last bank to fail the Primary Producers Bank of Australia going under back in 1931.
More About The Cap
You can have as many term deposits as you want, but to make the most of the FCS, you're best advised to have one term deposit per ADI. By separating your deposits into different institutions, each one is covered up to the $250,000 cap; you'll also be able to take advantage of different term deposit rates.
It's important to remember, though, that some of Australia's ADIs have different brand names, so you might think you're using a different bank but in fact you're not. If you make this mistake and deposit two funds with these two seemingly separate institutions, then you might only be able to claim for one if there's a collapse.
Using ADIs Gives You Security and Peace of Mind
You know it's not likely to happen, but sometimes when there's dire news reports about the global economy, you might feel a slight prickle of anxiety about your investments. With an ADI, you don't really need to worry. Term deposits in particular are stable investments because if you look at the difference in term deposits vs savings accounts, you'll see the interest rate stays stable regardless of the cash rate.
Smaller Banks Can Be ADIs Too
Lots of smaller banks not just the Big Four have ADI licences. Credit unions, regional banks and building societies can also be ADIs. If you want to know whether an institution that you're thinking of opening a term deposit or any other savings account with, check out the APRA website to see if it's one of the 140-plus registered ADIs.
Should You Use an Institution if It's Not An ADI?
Financial institutions can offer financial products even if they're not an ADI. Not having an ADI licence just means they can't offer banking services, like taking deposits. These types of institutions are called non-ADIs and examples include:
Broker-dealers, who borrow money from and lend money to large conglomerates and even governments
Finance providers who offer loans like mortgages, personal loans or car loans to individuals, households or small enterprises and who source their funding from wholesale markets rather than from consumer savings deposits, and
Securitisers, who issue securities that are backed by guarantees that they borrow from third-party providers.
These non-ADI institutions simply can't offer term deposits as they can't take deposits from consumers. However, if you're looking for a home loan or a car loan, then you can approach these bodies, because they're still bound by the Consumer Credit Code. This code means that they have to be fully transparent about fees and interest rates with their borrowers. In order to compete with the banks, especially the bigger ones, lots of smaller lenders offer good rates and terms, so it's worthwhile checking them over.
Is It Vital To Always Go With An ADI?
You can't legally obtain a savings account or term deposit from an institution that's not an ADI. However, you should always check any new or unfamiliar institution to see if it's licenced before giving it any of your money, just to be on the safe side.
This advice is most relevant if you're planning to deposit money, though, because you need to be sure you'll be protected by the FCS.
If you're planning to borrow money, then you don't have to stick with an ADI, because home loans, car loans and personal loans aren't classed as banking products. Do take your time on a comparison site, though, before you choose any institution for either a savings account or a loan, so that you get the best terms possible.
Compare term deposit rates, fees and features from Australia's major banks, credit unions and other financial institutions here.