Trending Financial News 12 February 2020

RBA puts a price on loyalty – 0.4% or $1,000 per year
The Reserve Bank of Australia has issued new data revealing the size of the "loyalty tax" charged by banks and home lenders. The term "Loyalty Tax" refers to the extra cost charged to customers who stay loyal to a lender despite other cheaper options available in the market.
Borrowers with variable-rate mortgages more than four years old are paying an average of 0.40 percentage points more than new borrowers, reported the RBA.
The RBA said 0.4% added to the loan rate of a $250,000 home loan balance translates to extra interest payments of around $1000 per year.
Compare your home loan rate with other loans at InfoChoice.
RBA says: Shop around for a better home loan
The Reserve Bank of Australia has confirmed that older home loans have average higher interest rates than new loans, partly because of discounts and better rates offered to new customers.
Now the RBA has issued some advice: Borrowers should be "shopping around" for a better rate. The RBA issued new data this week showing that older home loans have higher average rates.
And the discounts offered to new borrowers are getting bigger.
"Discounts offered to lenders' standard variable rates have risen over recent years," said the RBA's governor Dr Philip Lowe last week.
"And these discounts tend to be fixed for the life of the loan.
"What might have once seemed a big discount might not be so big now."
Compare home loans from Australia's banks, credit unions and other lenders at InfoChoice.
What discounts are the banks offering to new borrowers?
Major mortgage lenders are routinely offering huge discounts off their advertised home loan interest rates to grab good customers.
The Reserve Bank of Australia reported this week that average discounts offered by major banks on standard variable rate home loans to new borrowers rose from around 1.0% pa in 2015 to around 1.75% pa last year.
"In part, the variation in interest rates paid by different borrowers reflects their creditworthiness or the riskiness and features of loans," said the RBA's Dr Philip Lowe.
Compare home loan rates at InfoChoice.
Doctor's Orders: Shop around for best home loan rate
The Reserve Bank of Australia governor, Dr Philip Lowe has issued some blunt advice to Australians – if you want a good mortgage deal you need to shop around and compare rates.
The RBA has confirmed that banks and other lenders charge their loyal borrowers more than new borrowers, by an average of about 0.4% per year.
The RBA also reported that lenders are offering discounts off their advertised loan rates of up to around 1.75% pa to attract good new customers.
"If you took your home loan out a while ago, it is worth shopping around and checking in with your lender to see if it can now give you a bigger discount," said Dr Lowe this week.
Compare 1800 home loans from banks, credit unions and other lenders at InfoChoice.
Personal loans for people with bad credit
People who have had problems with debt can still get approved for a personal loan and increasing numbers of lenders are tailoring rates to the borrower's credit rating or score.
That may mean that if you have a low credit score, you may have to pay a higher rate but at least you can still get a loan if needed.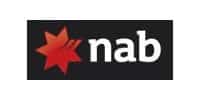 For example, NAB Personal Loans offer fixed rates starting from 10.69% pa (11.58% pa comparison rate) based on your own credit risk profile. NAB says the majority of customers will get the headline rate of 12.69% pa (13.56% pa comparison rate) or less.  
You can find more personal loans for people with a low credit score at InfoChoice.
All NAB's personal loan interest rates and fees at InfoChoice.
Which big bank has the lowest home loan rate? CommBank vs Westpac vs ANZ vs NAB
The 'best home loan' for you depends on what you are looking for in a loan, what life stage you are at and what the loan is for. The best loan for you may not be the loan with the absolute lowest rate.
Firstly, look at the comparison rate which includes the fees then consider the savings that can come from options like offset and redraw. Use InfoChoice's home loan calculators to help you.
We have collected some of the most competitive rates now on offer from the big four banks – on one page. So you can quickly have a look and compare the lowest home loan rates from Commonwealth Bank, Westpac, NAB and ANZ for owner occupiers, investors and first home buyers at InfoChoice.
Budget Direct announces $20K bushfire grants
Budget Direct has launched a Bushfire Recovery Fund to enable community groups or organisations to apply for grants up to $20,000. The Budget Direct grants are designed to assist in the longer-term recovery of community organisations directly impacted by the recent bushfires. Funds are available for repair or replacing damaged facilities and/or equipment that are not covered by insurance.
John Myler, CEO of Budget Direct said "We want to reach out and provide support where we can."
"The grants will enable communities who need to replace or repair; property, facilities or equipment which have been lost or damaged by the bushfires."
Applications for a Budget Direct grant must be submitted online by 5pm AEDT Tuesday, 31 March 2020. More information, Ts and Cs and application form is available at the Budget Direct website.
Best interest rates for first home buyers compared
The best home loans for first home buyers charge low rates and fees, probably include an offset account and are available for borrowers with a 20 per cent deposit (or even lower). You may even be looking for best rate from a lender participating in the government's FHLDS.
For people looking for more information about the First Home Loan Deposit Scheme, InfoChoice has a guide to the First Home Loan Deposit Scheme.
Read more about the best home loan rates for first home buyers at InfoChoice.
Western Union vs bank transfer vs PayPal
If you have friends or family overseas, you may want to find the cheapest and easiest way to send money overseas. International bank transfers can be expensive. Researching and comparing ways to remit funds to family and friends can save you plenty of cash – and that means more money for you and your loved ones.
There are plenty of ways to send money overseas. Read more about how to transfer money to other countries at InfoChoice.
Your Insurance could be 'junk'
Consumer group CHOICE says many total and permanent disability (TPD) insurance policies contained in superannuation accounts are junk.
CHOICE said some insurers use an 'activities of daily living' (ADL) test to eliminate some claims. CHOICE said it can be extremely difficult to have a claim approved when the ADL test is applied so "this makes the insurance junk".
Consumers need to check their TPD insurance to see if it contains an ADL test said CHOICE.