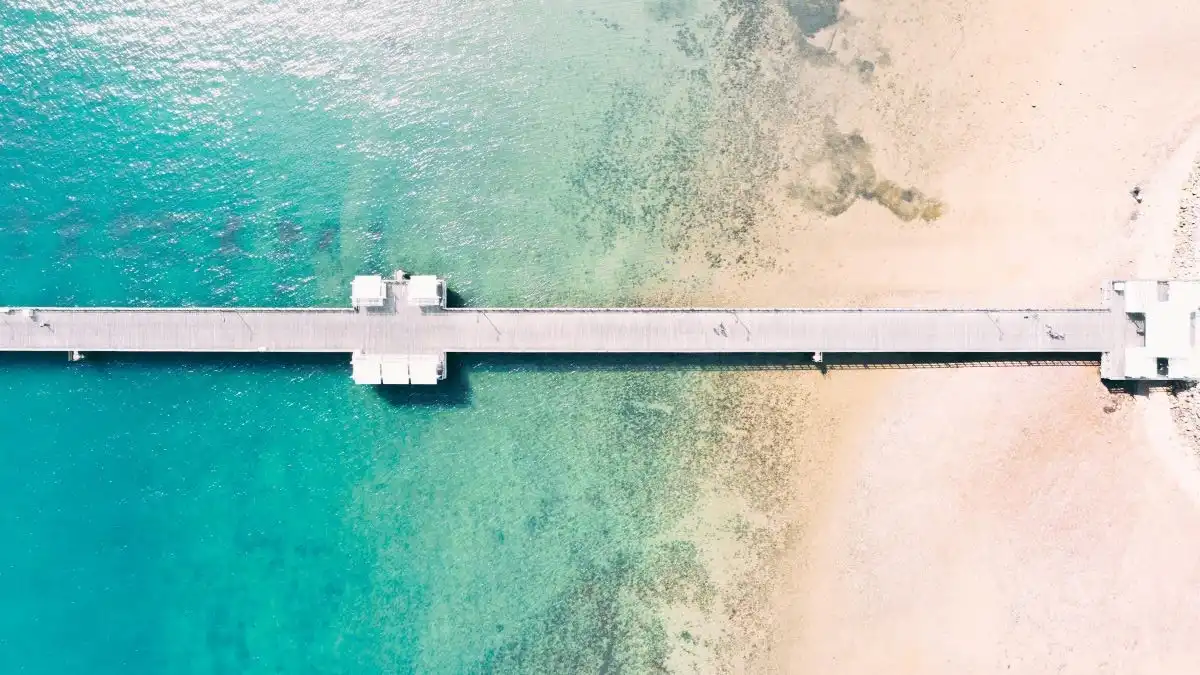 Bridging loans are for when you buy your new home before you've sold your own one and don't have the budget or inclination to pay for it upfront or apply for a second mortgage. They 'bridge' the gap between getting money from the sale of the old home and funding the new one.
Bridging loans are typically delivered as interest-only loans, and require you to have a lot of equity in the old home, say around 50%, which mitigates risk for your lender. However some might only require 20% equity i.e. 80% LVR.
As a real world example, 3-bedroom houses in Ascot (Queensland, 4007) have a median time on market of 36 days, according to Domain. It's very possible for your old home to take longer than this to list, sell, and settle, and for you to be left with financing requirements on your new home.
Bridging loan interest rates
Bridging loan interest rates tend to be a little higher than regular home loan rates. For example, if a regular home loan is 5.00% p.a. then it's not unreasonable to see a bridging loan rate around the 8-9% p.a. ballpark.
Bridging loans tend to attract higher interest rates for three key reasons:
They are short term (less than 12 months).

They are interest-only.

The risk is higher for a lender as there are a lot of variables, such as the old home selling on-time, both homes are accurately valued, and that there is lots of equity in the home.
Some lenders might start off with fees for a short period, and technically charge zero interest, and then revert to a higher interest rate if you don't sell your home within that time period.
How long can you have a bridging loan for?
Bridging loans are typically short-term loans offered anywhere from 3 to 12 months. The big banks typically offer longer periods, while smaller lenders offer shorter periods. In addition, some lenders might only charge a fee for the first few months and if the home doesn't sell in that time, the loan attracts traditional interest payments.
What happens if you don't sell your home in time?
Many bridging loans have maximum terms of 12 months. While it seems easy to sell your home in that time, there's every chance it won't.
If you don't sell your home in this time, your bank might take matters into their own hands. This includes whacking you with extra fees or interest, using the home's equity to fund the new loan, or selling it for you.
Bridging loan lenders and providers
You don't have to take a gamble on relatively unknown fintech lenders with funny names; bridging loans are provided by larger regulated banks and lenders, such as:
ANZ

Commonwealth Bank

NAB

Westpac

Bankwest

Bank Australia

Heritage Bank

P&N Bank

RAMS

Yard
Is a bridging loan a good idea?
There are a few benefits or conveniences to having a bridging loan, including:
Convenient: We get it, you want your new home now! And to move in and start your new life. A bridging loan allows you to do this without having to wait on the sale of your old home to fund the purchase.

Avoid renting: The alternative in the 'bridging' period is to rent short-term accommodations, especially if you are waiting on funds to clear to buy the new home. This adds to costs and inconveniences and likely means a lot of your furniture is in storage.

Repayments and costs could be low: If it all works smoothly, the bridging loan might mean you're not out of pocket very much, at all, especially if your new home is cheaper than your old one.

Handy at auctions: Auction contracts are unconditional and typically have 30 day settlement periods. A home going to auction usually has a four-week marketing period, which means you need to get your ducks in order if you want to bid/buy. If you've been approved for a bridging loan, you can purchase at auction with confidence without relying on the sale of your old home.
Alternatives to bridging loans
You don't need to necessarily scramble and go to your bank for a bridging loan. Instead, you could:
a) put a "subject to sale" condition in the purchasing contract. You can put all manner of conditions in the contract (apart from at auction), whether the vendor accepts it is another thing.

b) you could have a longer settlement period on your new home. 30 days is the norm, but you could extend it to 60 days or longer, for example. Again, the vendor doesn't need to accept, and in a hot market, they might opt for an offer with a quicker settlement period.
---
Advertisement
---

Variable

More details

INCLUDES NOV RBA RATE INCREASE

loans.com.au – Variable Home Loan (LVR < 90%)

Variable

More details

FEATURED

Refinance only

APPLY IN MINUTES

Unloan – Variable Rate Home Loan – Refinance Only

No application or ongoing fees. Annual rate discount
Unlimited redraws & additional repayments. LVR <80%
A low-rate variable home loan from a 100% online lender. Backed by the Commonwealth Bank.

Variable

More details

Reduce Home Loans – Rate Cutter Home Loan (LVR < 60%)
Important Information and Comparison Rate Warning