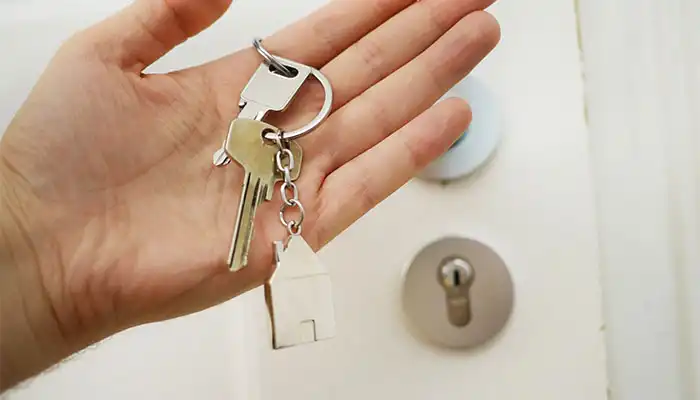 "It is more affordable to buy than rent"
Which cities and towns are cheaper for home buyers than renters?
Suddenly in 2019, there are plenty of cities, suburbs and towns where average rents are now MORE than average home loan repayments, which are falling. So why aren't first home buyers jumping in?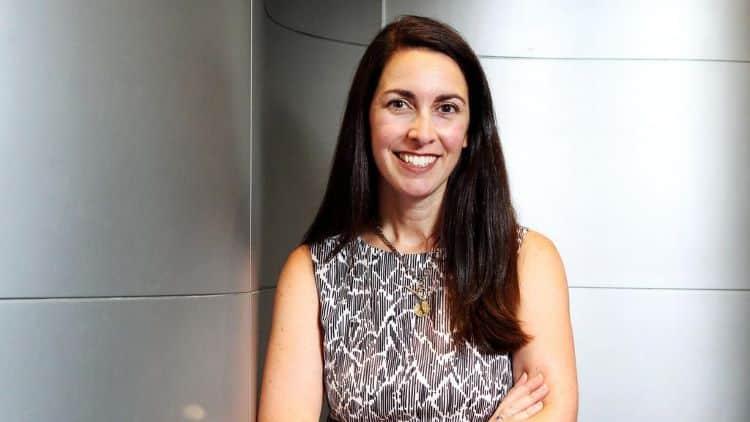 "For the first time, we're seeing suburbs and towns in every state where it is more affordable to buy than rent," said ANZ executive Kate Gibson.
And it's not just little towns in the middle of the outback. Some of our biggest cities and busiest postcodes are now cheaper for buyers than renters!
In NSW, CoreLogic identifies 17 local towns and suburbs where home loan repayments take less of the average person's income than renting does.
Big cities such as Tamworth, Dubbo, Wagga Wagga and Albury are all on the list, along with smaller towns such as Broken Hill, Griffith and the Richmond hinterland (inland from Byron Bay).
In Victoria, 14 cities and towns are on the 'cheaper to buy than rent' list, including Melbourne CBD, where renters pay, on average, 41.8 per cent of their income on rent while buyers pay 39 per cent on their loan repayments.
Mildura, Shepparton, La Trobe Valley and East Gippsland are also on this list.
In Queensland, 28 cities and towns feature on CoreLogic's list including Surfers paradise, Whitsunday, Ipswich hinterland, Cairns, Townsville and Rockhampton.
Adelaide City leads the list of ten South Australian towns where paying off a home loan is easier than renting. Playford, Salisbury and most of the outback areas of SA are also on CoreLogic's list.
The ten towns in Western Australia where buyers are ahead of renters includes the north and south wheatbelt communities, Bunbury, Esperance and most country areas.
Home loan repayments are less than rents in eight localities in Tasmania, including the north west suburbs of Hobart, Launceston, Devonport, Brighton, Burnie and the central highlands.
In the Northern Territory, Darwin City and Darwin Suburbs are both cheaper for buyers than renters, along with Palmerston, Katherine and Alice Springs.
Molonglo is the only place in the ACT where home loan repayments are less, on average than rents.
ANZ's Kate Gibson said improving affordability is providing first home buyers with a great chance to jump into owning their own home.
Do the Maths - renting vs buying
Let's do the maths for a buying vs renting comparison and let's choose the biggest locality on the CoreLogic list, Melbourne CBD.
Average rent in the Melbourne CBD (where the market is dominated by units, not freestanding homes) is $530 per week. Average rents for a two-bedroom unit is $610 per week according to realestate.com.au.
The average purchase price for a dwelling in Melbourne CBD is $420,000 according to realestate.com.au. An 80 per cent LVR variable rate P&I home loan for this property would equal $336,000 and require repayments of $419.73 per week, according to the InfoChoice Home Loan calculator.
These numbers should serve as a guide only because everyone's situation is different and fees, charges, discounts, insurances and extras may apply, depending on what loan you choose. And, of course, buying requires a deposit to get started ($84,000 in our example and that doesn't include legals and tax). But after that, the maths is pretty clear - renting is not cheaper than home loan repayments in many popular parts of Australia.
Despite this, first home buyer activity in Australian property markets has been in sharp decline over 2018 and the first three months of 2019, according to data from the Real Estate Institute of Australia and Bendigo & Adelaide Bank.
Falling interest rates, changes to lending rules and easing home prices could be signalling a change to the prospects for first home buyers in 2019.
Compare the top home loan products from Australia's banks, credit unions, building societies and non-bank lenders here.
CoreLogic's complete list of suburbs and towns where average home loan repayments are less than average rents is here.
The information contained on this web site is general in nature and does not take into account your personal situation. You should consider whether the information is appropriate to your needs, and where appropriate, seek professional advice from a financial adviser. If you or someone you know is in financial stress, contact the National Debt Helpline on 1800 007 007.